22 Road Trip Tips from America's Best Travel Blogging Moms
It's summer time! In my family, that means taking no less than three road trips with our tiny crew. At this stage in our lives, I prefer road trip vacations to plane ones. I love being able to pack what I want and that our whining and bickering is contained to our own car rather than a plane full of not always empathetic strangers. To help you best prepare for your summer road trip adventures, Mommy Nearest asked six travel bloggers to give us their tried-and-true tips.
---
100 Routes Across America, Shannon Entin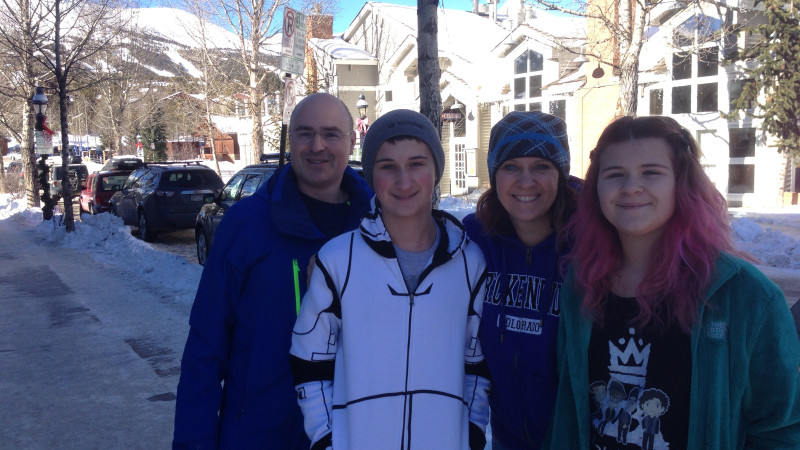 Shannon takes her own family on extended driving adventures, crisscrossing America—from the Jersey Shore to the San Francisco Bay, Niagara Falls, Gulf Shores and beyond—always ready to veer off the interstate to investigate a quirky attraction or sample a local delicacy.
---
1. Be flexible and build in down time
"This is probably the most common advice you'll find traveling moms handing out, but it bears repeating. Do not overschedule your family. Give yourself space in your itinerary to linger if something really excites your kids, or to bail out if it's just not working."
---
2. It's okay to split up
"I used to be really hung up on family travel bonding. ('We will have fun together!') Then I realized that my kids are two very different people and the whole family is much happier if we split up for certain activities. Why force my teenage son to sit through an art workshop with his sister when he'd really rather be at the arcade? A little separation between siblings—and even between kids and parents—eases tension and gives each child a little one-on-one time that makes him or her feel special."
---
3. When possible, bring friends along
"Having your kids' friends or even your extended family along breaks up any group tension. This has been the single, most effective way to guarantee success in my family's travels. My kids behave better, argue less and enjoy making lasting memories with their friends."
---
4. Take care of yourself, too
"Yes, the old, 'put on your own oxygen mask first' advice really works. It's essential that you are fed, rested and comfortable in order to deal with whatever the kids may throw your way during your travels."
---
Kids Are a Trip, Kirsten Maxwell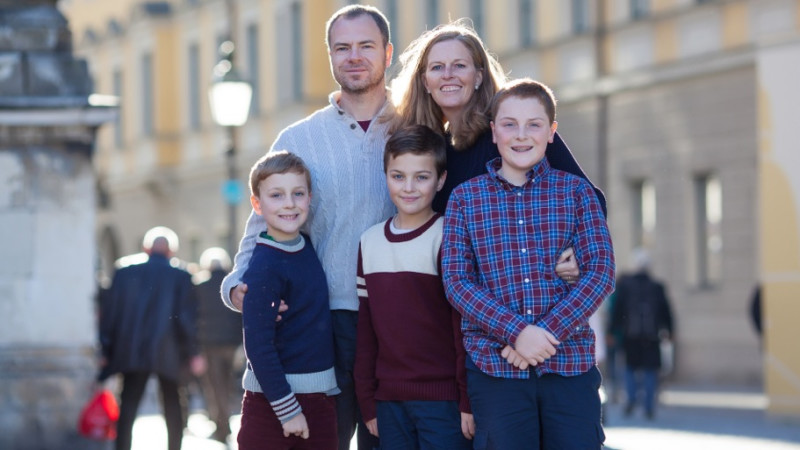 Kirsten is a former teacher, and she truly believes travel is an education! She feels fortunate she can teach her three children about different cultures as the family has traveled to 25 countries and counting.
---
5. Bring sports gear
"When taking road trips, be sure to pack a frisbee, football and/or soccer ball. When your family stops at a rest stop, give the kids one of the items and send them off to play and burn off some energy before heading back on the road. Do this as needed!"
---
6. Wipes are your best friend
"Always bring a package of baby wipes or Wet Wipes to clean up any messes or spills. Food can get messy and when you aren't prepared for a spill, that's when they are most likely to happen."
---
7. Pack extra…everything
"On the topic of spills, bring along a duffel bag with a spare change of clothes for everyone and at least one large bath towel. You never know when a pit stop might turn into a muddy disaster or soiled diapers might ruin an outfit."
---
8. Mess-free snacks
"Always bring snacks that don't make a mess. Leave crumbly crackers and cookies at home. Look for items like dried fruit, carrot sticks, cheese sticks and granola bars instead."
---
9. No drinking and driving
"Limit drinks during the drive, especially for little ones! Unless you want to stop every half hour or so, that is."
Kidventurous, Erin Gifford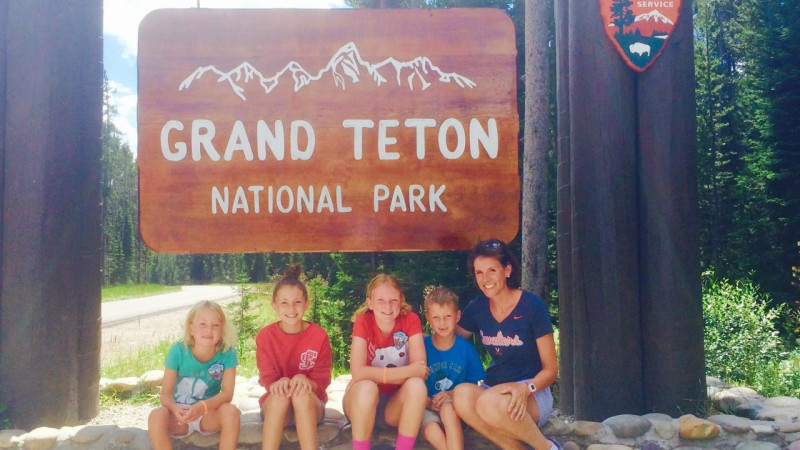 Erin Gifford is a D.C.-based mother of four, a family travel expert and founder of an award-winning travel resource designed to help moms and dads plan adventures that are both educational and fun.
---
10. Bring a spare set of car keys
"I can't imagine being hundreds of miles away from home and realizing I have no idea where the car keys are. That's probably my worst nightmare. I stash an extra set in one of the suitcases."
---
11. Plan ahead for disaster
"If you do, it won't happen. It never fails that if I bring a first aid kid and every anti-nausea remedy known to man that none of my kids will injure themselves or get car sick. I forget any of these and all heck breaks loose. Cuts, scrapes, vomiting in the backseat, you name it."
---
12. Don't be too ambitious
"I want to see it all, but my kids have little legs, and really, there are only so many hours in a day. Honestly, I'm probably better off with a nap than seeing one more attraction anyway. At the very least, I'm nicer when I'm well-rested."
---
Stuffed Suitcase, Kimberly Tate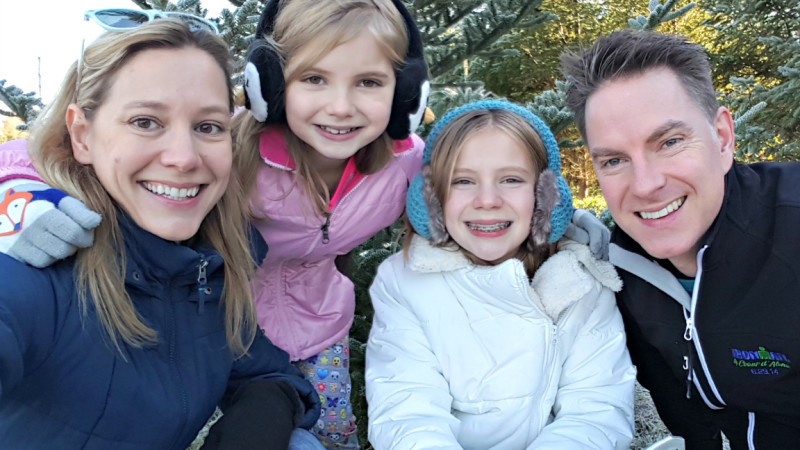 Kimberly Tate is inspired by her own family vacations and home life with her husband and two daughters in Seattle. She hopes to encourage others to create lasting family memories through travel and life at home.
---
13. Eating on the road
"One of our favorite tips for eating healthier while on the road is to stop into grocery stores instead of fast food chains. You can easily pick up some fresh fruits and veggies, as well as lunchmeat and buns for sandwiches. If you pack a mini plug in cooler, you can even keep your own lunch fixings stocked, saving you money and allowing you to stop and eat picnic style, perhaps even at a table with a view!"
---
14. Pack activities
"We like to encourage our girls to pack their own travel bags with activities that interest them. Some of our favorites are coloring books, travel sized board and card games, workbooks, Legos, magazines and of course a favorite electronic device with games. These bags then sit at their feet during the trip so they can easily grab whatever they want."
---
15. Screen time limits
"While traveling for a road trip we allow quite a bit of leniency for screen time, but we do have some rules. We always have them alternate screens with non-screen activities, so at the end of a movie, they have to do non-screen activities for at least an hour after. Then whenever we stop, if they were on screens when we stopped, they have to start off again with a non-screen activity."
---
Suitcases & Sippy Cups, Jessica Bowers
On her blog, you'll find the chronicled travels of Jessica and her family. They describe themselves in one word—average. To take a break from the ordinary, they travel the world looking for extraordinary adventures.
---
16. Make a road trip countdown
"Print cards onto cardstock and fill in the blanks with cities or markers you will pass on your route. With younger kids, make them closer together so they won't have to wait too long. On the back of each card, write a fun game or treat that the whole family can look forward to doing as that marker is passed. Hang the cards on a ribbon or string in your car using clothespins or paper clips and watch the miles melt away with all the fun of yanking each of those suckers off the string."
---
17. Make a mom meal
"My kids are always clambering for a stop at McDonalds, where they swear they just love the food, but the real draw is the brightly colored box and cheap toy. Enter Mom Meals. I purchased messenger bags at the dollar store and customized them for each child with their name and interests. Inside, I pack a great sack lunch that includes a super fun toy. This gives us much more in terms of nutrition and variety and is easy on the budget. Usually, we will find a nice rest stop and enjoy our meal and then hop back in the car with full bellies to play with our new toys."
---
18. Create a portable snack shack
"Load a clear Tupperware container full of favorite snacks and pull that out when you stop for gas instead of paying convenience store prices for unhealthy snacks. You can even save money by purchasing in bulk and putting snack sized portions into ziplock bags."
---
Trips with Tykes, Leslie Harvey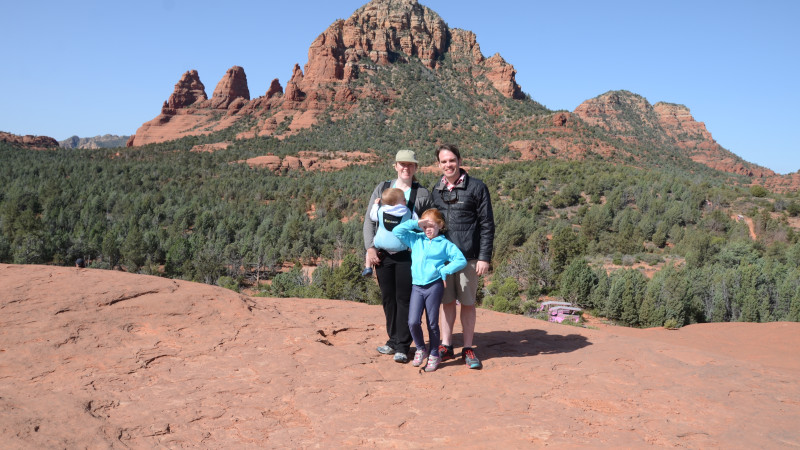 Leslie's travel passions include all things Disney as well as air travel, even in spite of her constant battles with the TSA over her toddler's juice box. Leslie is a former attorney and mother of two children, ages seven and two. She's originally from Alabama but now calls the San Francisco Bay Area home. She is also a contributor to Mommy Nearest!
---
19. Time your driving
"When traveling with very young kids, try to time the longest drives to coincide with naptime or even after bedtime (assuming your children will nap in the car). It's much easier to drive in longer stretches with toddlers and preschoolers if they are asleep for much of the time!"
---
20. Have a packing strategy
"If you are on a multi-stop road trip, consider a packing strategy that doesn't require unpacking the entire car at every new hotel. Use smaller overnight bags or even put individual outfits in plastic zipper bags so you can grab one or two along with a toiletry bag for single overnight stays."
---
21. Think "duffle bag"
"Large suitcases rarely pack well for road trips, especially if you have a small trunk. Pack very differently than you would if you were flying. I recommend duffel bags to maximize limited space."
---
22. Make fun pitstops
"Stop at wacky roadside attractions! Kids need lots of breaks on long road trips and America's highways and byways are full of inexpensive attractions that are perfect for a pitstop."
Photo credits: Fotolia/Mikael Damkier, Shannon Entin, Kristen Maxwell, Erin Gifford, Kimberly Tate, Jessica Bowers, Leslie Harvey
Originally Published on Mommy Nearest