30 Must-Dos for Your Family's Houston Summer Bucket List
When we had our first daughter, we were gifted with a copy of the Goodnight Houston book. Each page says goodnight to a different Houston attraction and I was always enamored with how much there is to do in our city. Then one summer, when we unexpectedly found ourselves without summer childcare, I panicked! What was I going to do with our kids all summer!?! Goodnight Houston, quickly became the blueprint for my family's first "Houston Summer Bucket List" and we did as much as we could.
Over the next few years, we made friends with other urban explorers who inspired us to grow our list even more. The result is that I no longer fear summer boredom and with any luck, we are raising kids who have a sense of adventure and deep love for our city. In no particular order, here are the 30 things we suggest every family does this summer in Houston. Enjoy!
---
1. Take advantage of free admission times at Houston's major institutions and get cultured! You can't go wrong with a visit to the Museum of Fine Arts, Houston Museum of Natural Science and Children's Museum of Houston.
---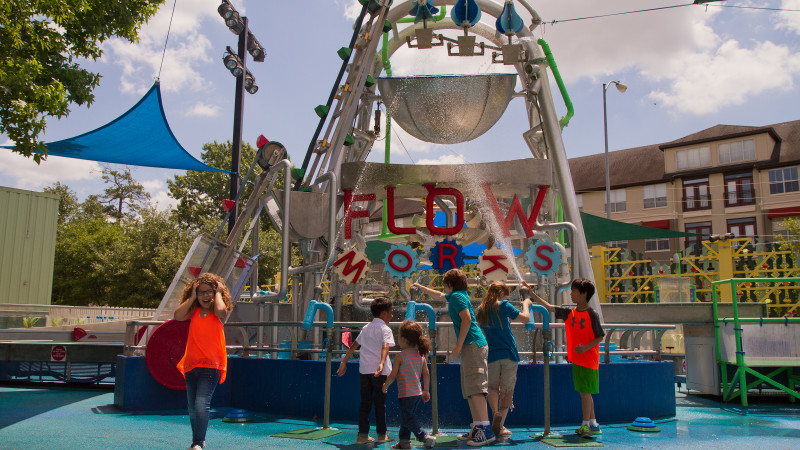 ---
2. If smaller crowds and lower prices are more your speed, consider going to one of these five underrated Houston museums.
---
3. According to Visit Houston, our city has more than 56,405 acres of parks. Jill Jarvis with Big Kid Small City (and a Mommy Nearest contributor) seems to have reviewed them all. Check out her mapand pick a park in an area of town you'd like to explore.
---
4. The Houston Arboretum & Nature Center is a fantastic place to enjoy a bit of nature inside our fair city. They have trails and paths that are easy for kids to navigate and a pond stocked with turtles. Just don't forget the bug spray!
---
5. The third Saturday of every month, the 1940 Air Terminal Museum hosts Wings & Wheels. The museum opens up the gate so you can see planes landing and taking off from Hobby Airport, and they partner with various classic car groups to bring something extra special to the museum.
---
6. Did you know the city of Houston has a number of free pools open from June to August? There are 37 of them! There are also daily admission pools such as Bellaire Town Square Family Aquatic Centerand Noah's Ark Pool at Quillian Center.
---
7. Houston has a ton of amazing, free splash pads. Check out our favorites here.
---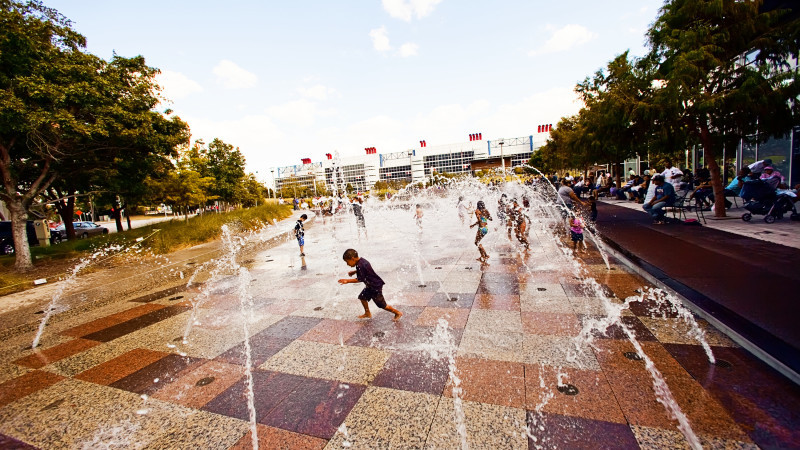 ---
8. No summer is complete without a trip to the zoo. This summer is extra special because, in addition to all of the animals, the dinosaurs are coming!
---
9. We can't visit Hermann Park without riding the train, and for $3.50 a rider, we can afford to do so. We like to bring a snack and enjoy the manufactured breeze on the 18-minute ride.
---
10. Miller Outdoor Theater is amazing and totally free! James and the Giant Peach is playing at 11am and 8:15pm from June 8 to June 11. Be sure to check out their full calendar for other kid-friendly performances this summer.
---
11. There are a number of great story times over the summer in Houston. One of our favorites is at the MFAH Rienzi House. You'll be broken into a small group, led to three to four different rooms in the house and read a story that somehow relates to that room. Think "Angelina Ballerina" in a real ballroom!
---
12. You can find street art all over the city and our kids love hunting for murals. Here is a list of our top 8 totally Instagram-worthy murals in Houston.
---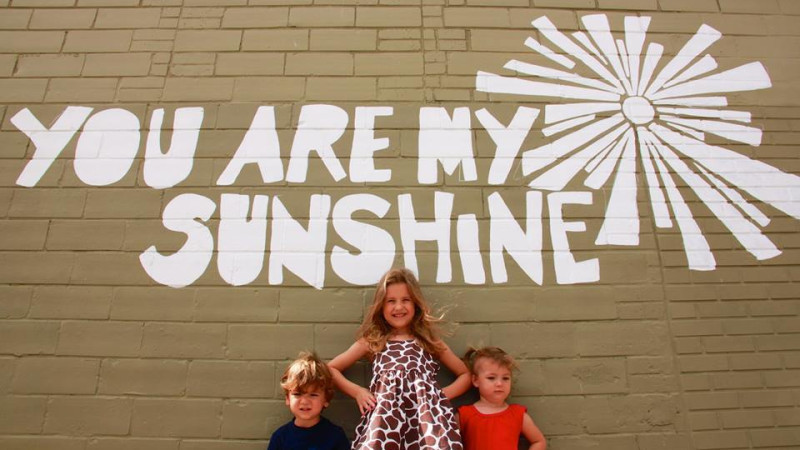 ---
13. Austin isn't the only city with bats! The Waugh Bridge is home to a colony of Mexican free-tailed bats that are quite a sight to see. It's best to arrive at least 15 to 30 minutes before sunset to see the full effect of the bats leaving the bridge to eat.
---
14. Created by Houston postman Jeff McKissack in honor of his favorite fruit, The Orange Show is made from "found" objects that create a maze of walkways, arenas and balconies. Next-door is Smither Park, an urban space full of colorful mosaic murals. It's perfect for picnics, and if you are lucky you may catch an artist at work.
---
15. On the first Saturday of each month from 11am to 3pm, the Houston Center for Contemporary Craft hosts Hands on Houston, an open house geared towards art projects that kids can do with the center's staff and artists. How cool is that?
16. Need to get out of the city? Galveston is a short drive away. Check out our guide full of tips for a day trip with your family.
---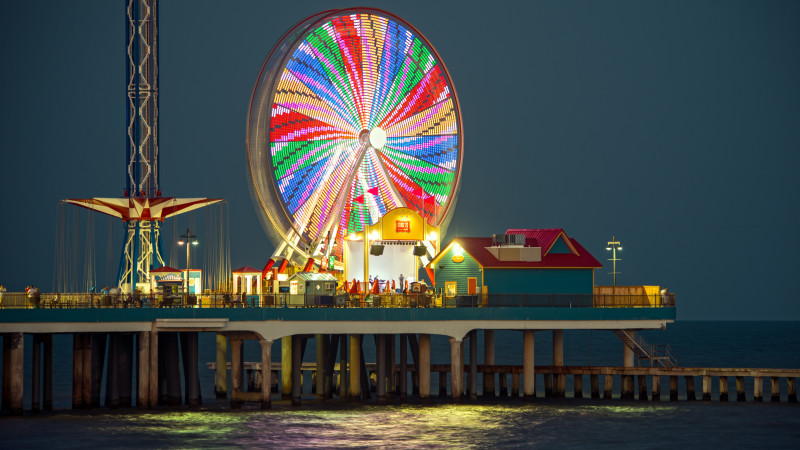 ---
17. Our kids love running around and around to get to the top of the hill at the McGovern Centennial Gardens. It also provides a great view of Hermann Park and the Museum District. The gardens themselves are also fun to explore, and perfect for a picnic.
---
18. These are a staple of my summer sanity. When it gets too hot, but I still need my kids to work out the wiggles, I know it is time to go to Wonderwild, Monkey Joe's or any of our other favorite indoor play spaces.
---
19. My kids are begging to go back to Wet 'N Wild Splashtownalready, but with the opening of the new Typhoon Texas in Katy and Schlitterbahn Waterpark in Galveston, we have options!
---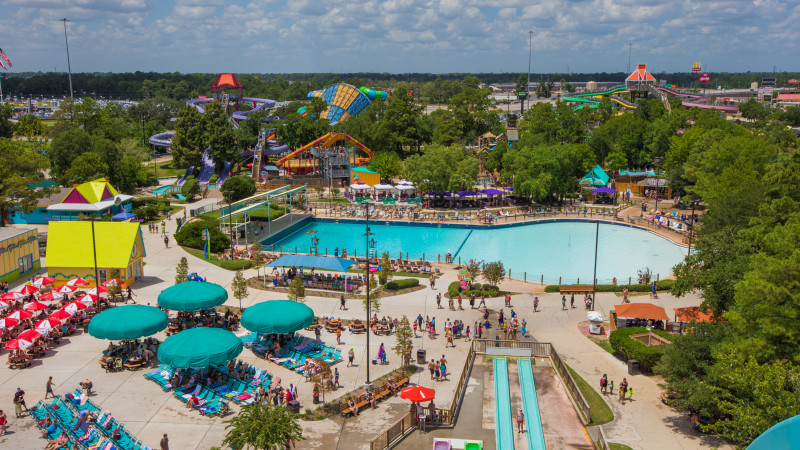 ---
20. Wild alligators walking about? Totally nutty and totally Texas. We love visiting Brazos Bend State Park in the summer because we see more gators.
---
21. These are real-live police horses and you can visit them for free! The Houston Police Department Mounted Patrol Facility is pretty awesome. If you bring along some apples and carrots, the horse are happy to be fed. You can even schedule a demonstration of their training. To learn how, visit their FAQ page here.
---
22. Want to see a bird's eye view of downtown? Visit the 60th floor of the JP Morgan Chase Town Observation Deck. It's free and open during business hours. Also a good excuse to get you downtown!
---
23. The Port of Houston Authority gives free 90-minute boat tours of the port. The boat holds up to 100 people and tours can get booked fast, so check out their online reservation form for a date that works for your family.
---
24. Nothing says summer like baseball. Take in a game and support the 'Stros.
---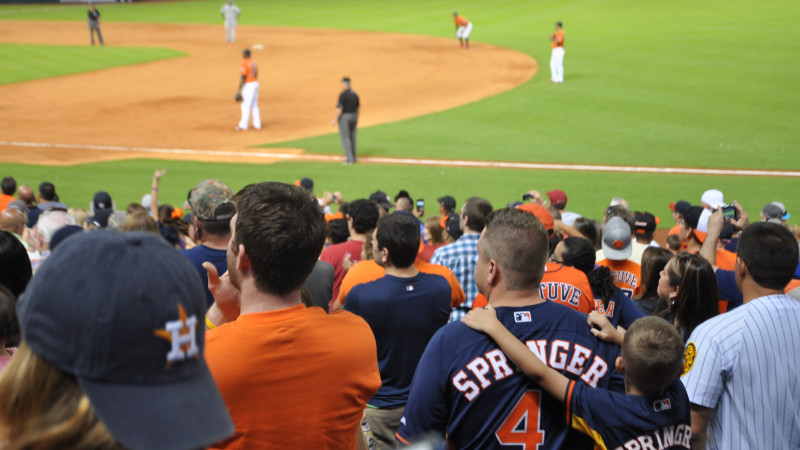 ---
25. The Bayou Wildlife Zoo is a real treat! It is a open range zoo complete with a safari-like ride to see and feed all the animals. Watch out for those ostriches, they'll eat all your food if you let them.
---
26. Who says because we live in the city that we can't learn about country life? Blessington Farms, Froberg's Farm, Old MacDonald's Farm, Fruit 'N Such Orchard, and All We Need Farm are all short drives from Houston.
---
27. Can't take the heat? Search Kids Bowl Free to sign up for free bowling for your young ones all summer long. Did someone say air conditioning?
---
28. You know you live in a hot place when malls build inside playgrounds and year round ice rinks! Check out The Galleria and Memorial City Mall for both. Memorial City has a particularly great play area called Frolic's Castle.
---
29. Dine al-fresco. Kids can get up and wander, and even play games or dance to music at many of our favorite restaurants with patios.
---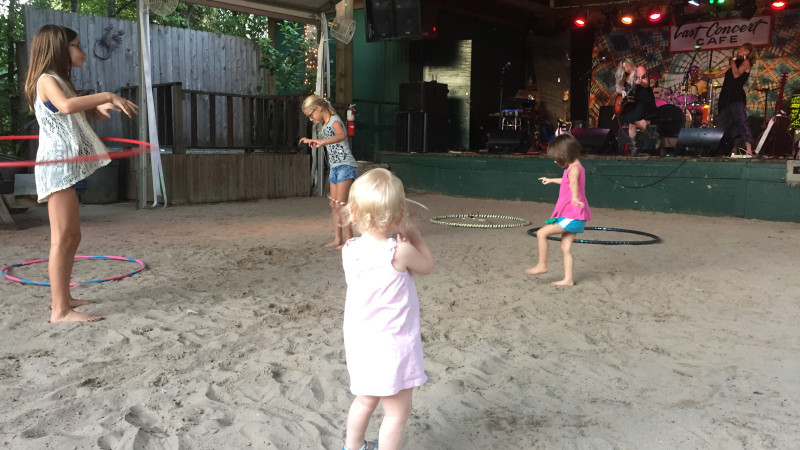 ---
30. For only $1.25 each way, the Houston METRORail can take you to many point of interest in Houston and save on parking. See our ideas for exploring the rail with kids.
Photo credit: Wet 'N' Wild Splashtown, Children's Museum of Houston, Katya Horner, Amanda Sorena, Visit Houston, Wet 'N' Wild Splashtown, Visit Houston, Kate Adams
Originally published on Mommy Nearest