The Most Kid-Friendly Art Museums in Houston
With more than 150 different museums in Houston—from transportation-themed spots and the epic Children's Museum to the hidden treasures—we have no shortage of choices to seek out a bit of culture. That being said, the phrases "art museum" and "small children" don't always conjure up visions of tranquil days. So, instead of trying to conquer the entire museum district or every gallery of the MFAH, we have focused on these smaller, kid-friendly art museums. I figure the more we practice going to museums when they're little, the better patrons my kids will become as they get older.
---
Houston Center for Contemporary Craft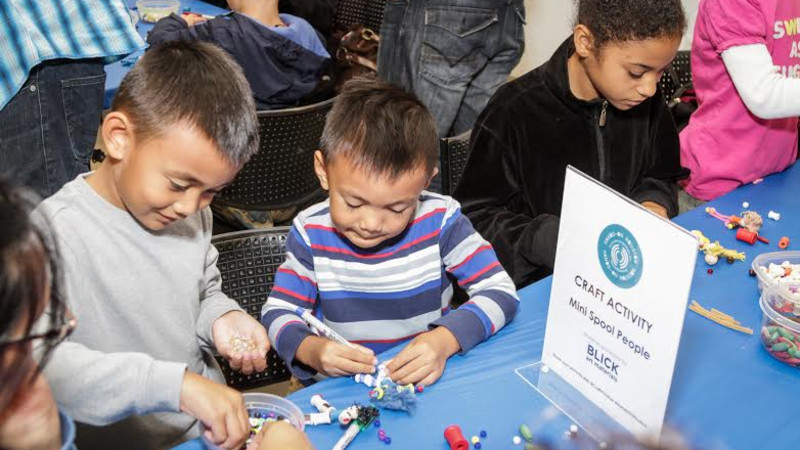 Houston Center for Contemporary Craft848 Main Street
Houston, TX
The Houston Center for Contemporary Craft (HCCC) is a smaller museum with some great features for families. In addition to the gallery space, there are offices for artists in residence. On a few of our visits, we have been lucky enough to catch an artist at work. They have always been gracious with the kids, answering questions and showing off their work. On the first Saturday of the each month from 11am to 3pm, they feature free craft activities and open houses with the Hands-On Houston events. Past projects have included dyeing fabrics, decorating a sun-catcher and making a macramé style bracelet. We love how kid friendly the museum and artists are. It is one of the reasons we keep coming back.
Kid-friendly bonus: HCCC has a small garden that grows plants that can be used as natural dyes. It's the perfect spot for a snack in between museum visits.
---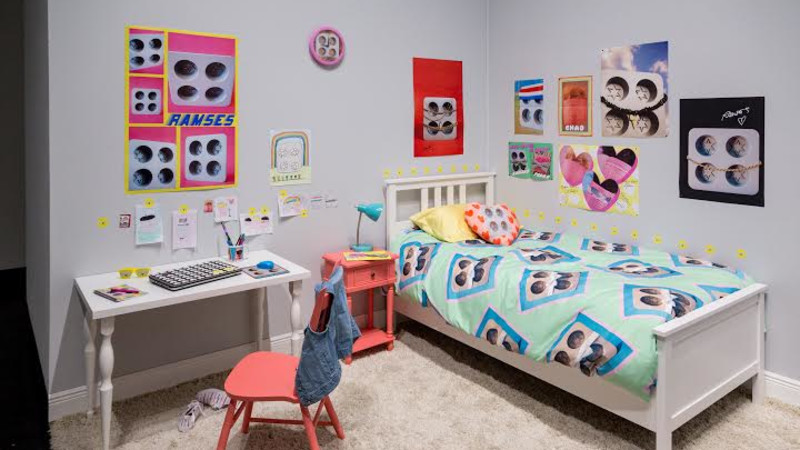 Lawndale Art Center4912 Main St
Houston, TX
Directly across the street from the HCCC is the Lawndale Art Center. It's dedicated to showing contemporary art with a focus on work by regional artists. This is a good place to practice your museum visiting skills, and to find out if your kids are ready for a larger museum. Our children enjoyed exploring all of the exhibits, but we did need to remind them not to touch the pieces and use their walking feet. Lawndale Art Center is also a great space to talk about working with different mediums and styles.
Kid-friendly bonus: There is a mural on the side of the museum that changes yearly, and it's an awesome photo opp!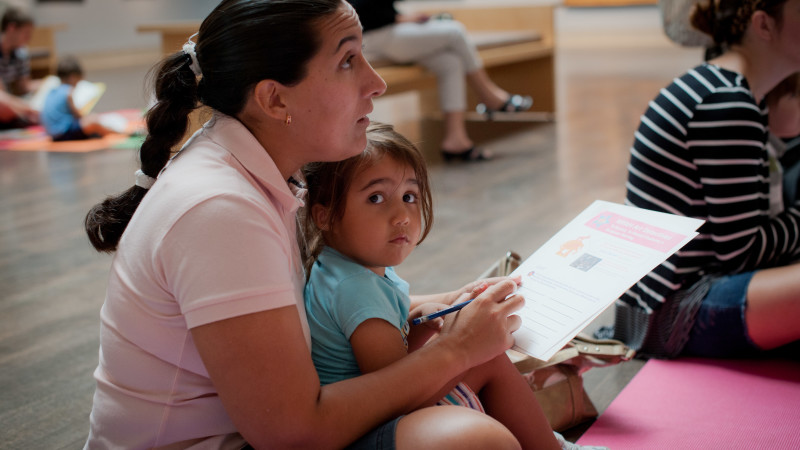 The Museum of Fine Arts Houston5601 Main Street
Houston, TX
I'll be honest, we haven't been successful yet in visiting all of the collections at the Museum of Fine Arts. With more than 64,000 works spanning more than 6,000 years of history, it is a bit daunting to tackle with small kids. Mine are also still too young to enjoy sketching or some of the other family activities they offer. But this hasn't stopped us from trying! The past few summers, MFAH has brought an exhibit that is kid-friendly into their main hall space. While my little ones might not be ready for the whole museum, we have taken advantage of free Thursdays and made specific visits just to see these exhibits. Past features have included Shadow Monsters and the Soto: The Houston Penetrable.
If visiting a large museum feels overwhelming, my suggestion is to check out the website and view the collections on display.  Make a plan for what you think will be most appealing to your little ones and visit just those sections. You can even go on a free day, so the guilt will be less if you need to cut the trip short!
Kid-friendly bonus: Over the summer, in addition to free entry on Thursdays, they offer a number of kids' activities, crafts and story times. It can get crowded, so go early, but my kids enjoyed getting to make art alongside the masterpieces.
---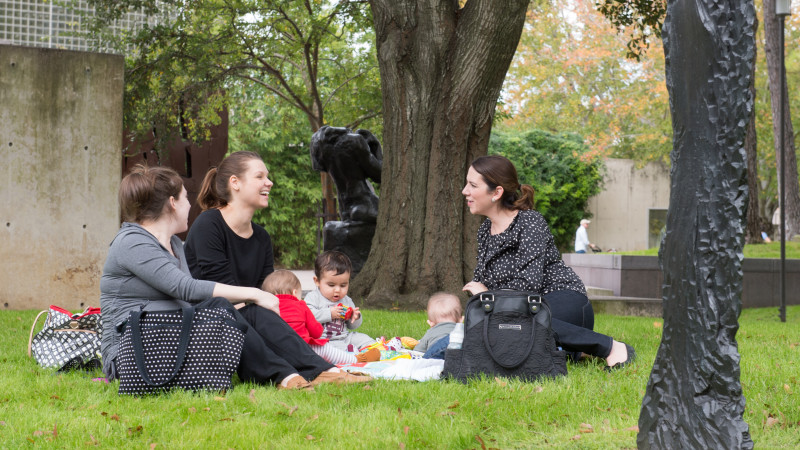 Cullen Sculpture MuseumCalumet St
Houston, TX
I am cheating a bit here since this is not a museum, but the Cullen Sculpture Garden is a free space to see a number of different sculptures. Located across the street from the Museum of Fine Arts, the garden hosts sculptures from the 20th and 21st century.  Many famous artists are featured in the garden including Louise Bourgeois, Dan Graham, Henri Matisse, Auguste Rodin and David Smith. It is the prefect place to burn off some energy before visiting MFAH.
Kid-friendly bonus: There are tables for picnicking and often food trucks parked in the area. On weekdays, you can bring your food truck receipt to any MFAH admissions desk and get free same-day general admission from noon to 2pm. We usually spend the morning at one of the museums, pack a lunch and enjoy it in the garden before heading home.
---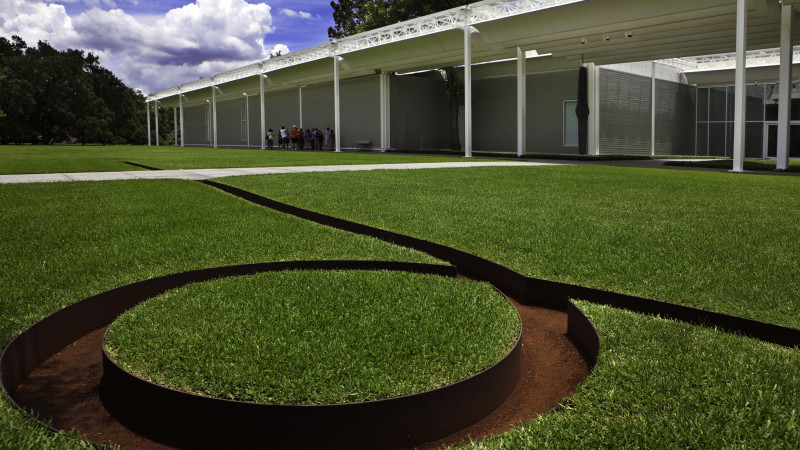 The Menil Collection1533 Sul Ross St
Houston, TX
The Menil Collection is a non-profit, free entry museum in the heart of Montrose. They aim to make art accessible to everyone and it really shows. During one visit, the staff could see how hard the kids were trying to walk quietly. They took the time to engage us and point out artwork that we otherwise would have missed. There are pieces by Picasso, Matisse, Glacometti and Warhol as well as nine permanent collections of art. Fair warning: the Surrealism room scared my five-year-old. If you have a younger or more sensitive kid, I would suggest saving that one until they are older.
Kid-friendly bonus: There is a small park across the street from the Menil with a solitary red swing. It's the perfect place to get the wiggles out before or after a visit. Also, if you have the time, check out one of Menil's Dan Flavin Installation at Richmond Hall for a fun light show. It is at a different location than the main collection, but worth a stop.
Photo credits: Patrick Bertolino, Kim Koffman, Adam Clay, Patrick Bertolino, Wilson Parish, Texas Highways
Originally Published on Mommy Nearest