Awesome Houston Story Times That Aren't at the Library
If you haven't been to a story time at the Houston Public Library, you are missing out! Nearly all of the local branches have amazing story time presentations with everything from animal visits and live music to crafts. We're never disappointed after a visit to the library, but sometimes we want to do something different, especially when the weather's nice. Here is a list of our favorite, free story times in Houston that happen outside of the library (and sometimes just outside). After story time, treat your bunch to lunch on one of the city's best patios! Is your child not the literary type? Try these outings for dino or train lovers, too.
---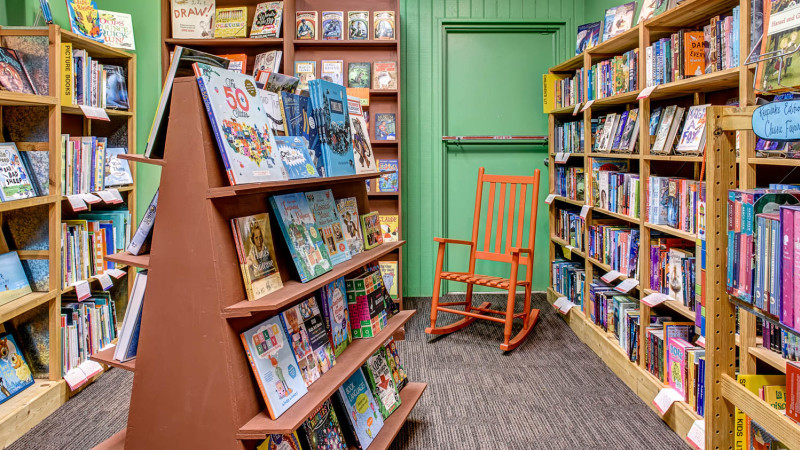 Brazos Bookstore2421 Bissonnet St
Houston, TX
Every Saturday at 10:30am, Brazos Bookstore hosts a free story time for kids aged two to nine. They rotate books with great readers and feature both classic and contemporary picture books. Brazos story times also feature snacks and crafts! Occasionally, you'll find "reading socials" for older kids ages six to 12. Think of them as a miniature book club where attendees are encouraged to join other book-loving kids for a discussion. Be advised that parking is limited, so arrive early.
---
Discovery Green1500 McKinney Street
Houston, TX
During the school year, Discovery Green has a fantastic Toddler Tuesday program with story times, music and even special character visits. Over the summer they offer events like Young Writers Workshop and Learn a Language. We love going to Discovery Green because it gets us outside and downtown. When we visit we also take time to play on their playground and pack a swimsuit to run through their fountain splash pad; it turns into so much more than story time! Check out their calendar for specific dates and times.
---
Fish Gallery2909 Fountain View Dr
Houston, TX
During the summer, the Fish Gallery hosts a free Summer Reading Program to encourage little ones in their love of science (Thursdays at 3:30pm beginning July 2016)! There's an ocean-themed story time in their main lobby, followed by feeding the fish plus crafts and touch tanks! It can get crowded, but the kids treat a visit to this store like a trip to the aquarium, exploring each and every tank.
---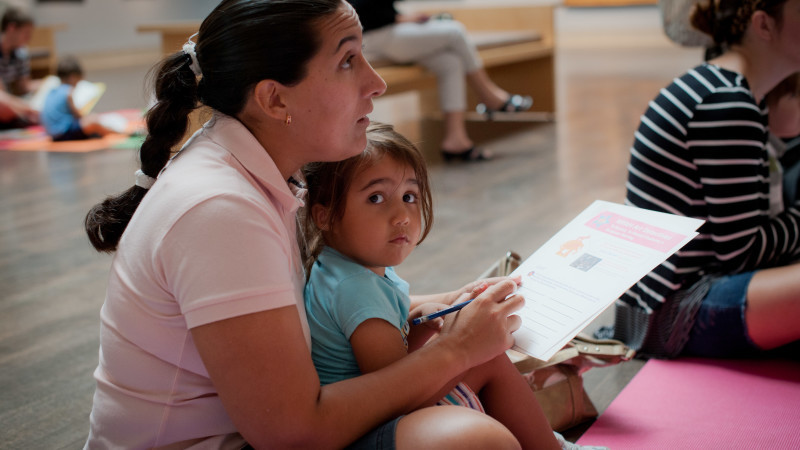 The Museum of Fine Arts Houston5601 Main Street
Houston, TX
On Tuesday mornings at 11:30am, meet at the Audrey Jones Beck building for "Family Storybook Circle." Each session has a different theme, and museum educators read a story to kiddos in the middle of the galleries. Then, kids will get a guided tour of the art related to the story. Every Thursday in June and July from 11am to 2pm, you can also check out Summer Art Explores. The themes also vary each week, but always include games, crafts, sketching and storybooks in the galleries. All activities encourage your little one to work on observation skills and explore artwork from around the world. Programs are free as is admission.
7112 Newcastle St
Bellaire, TX
Every Wednesday at 4pm, the Nature Discovery Center in Bellaire features a free story time for preschoolers. Don't be surprised if the story includes a visit with live animals or a short nature walk! The staff is great at relating their nature stories to the kids through crafts and songs. The center also has a number of other family-friendly programs worth exploring. All of their events are listed on their online calendar.
---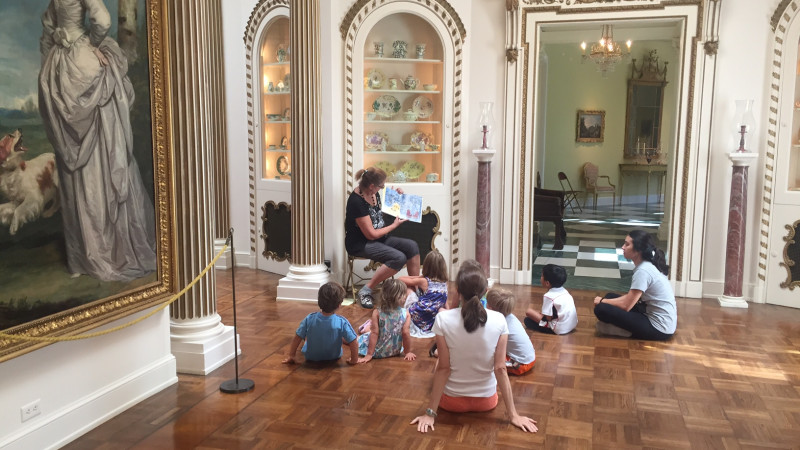 1406 Kirby Dr
Houston, TX
At first glance, the Rienzi House—a house museum in River Oaks for European decorative arts and paintings—may not seem kid-friendly. But every Wednesday in June and July, plus select mornings including Monday holidays and spring break, there's a story time tour just for kids. Reservations are encouraged, but they do take drop-ins. When you arrive, you are divided into small groups and rotate through four to five different rooms in the house. In each station you will read a book and discuss how the themes of that story connect with the room you are in. For example, you might read Angelina Ballerina in the ballroom and then talk about the kinds of dances that took place there. Be advised, parking is limited and you need to arrive early!
---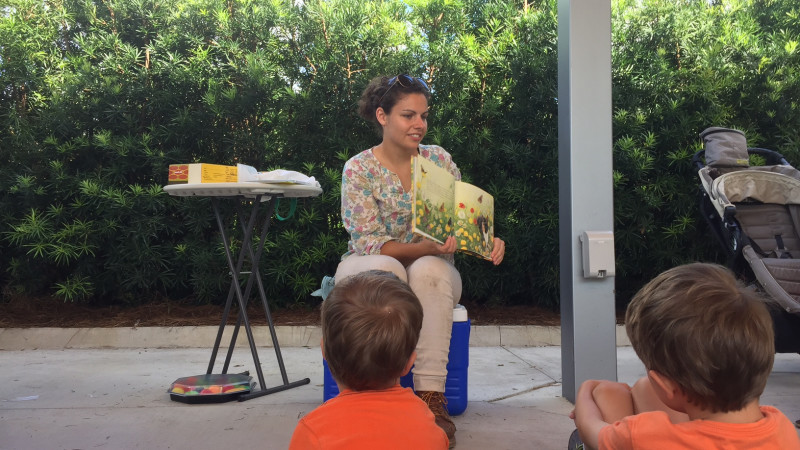 6001 Fannin Street
Houston, TX
On Friday mornings at 10am, the Hermann Park Conservancy hosts a free Children's Story Hour inside the Family Garden. Located inside the McGovern Centennial Gardens, the Family Garden is an interactive space with edible vegetables, herbs, fruit, citrus and berries. At Children's Story Hour, guest will be treated to a book and a activity like color pages or planting a seed.
Photo credits: Katya Horner, Dee Zunker Photography, Patrick Bertolino, Amanda Sorena (2)
Originally Published on Mommy Nearest