7 Indoor (and Air-Conditioned!) Ways to Beat the Houston Heat
We tried to play outside this morning at a park—major mistake. It took less than 10 minutes for my three-year-old twins to start whining and begging to be taken inside to the sweet, sweet air conditioning. Learn from my mistake, Texas parents! We have reached the moment in Houston's summer season where it is time to find indoor fun. Here are a few of our favorite air-conditioned spots to help you beat the heat. Of course, you can still cool off outside if you so choose at the city's splash pads, pools or a day at the water park.
---
Try ice skating
Ice Skate USA303 Memorial City Way
Houston, TX
Did you know there are seven different ice rinks in the Houston area? The most popular ones with open skating hours include Ice at the Galleria, Aerodome Ice Skating and Ice Skate USA at Memorial City Mall. Many of these places will provide some handrails for your little ones to lean on while they learn to skate. Added bonus? Frozenfans can channel their inner Elsa.
---
Experience indoor sky diving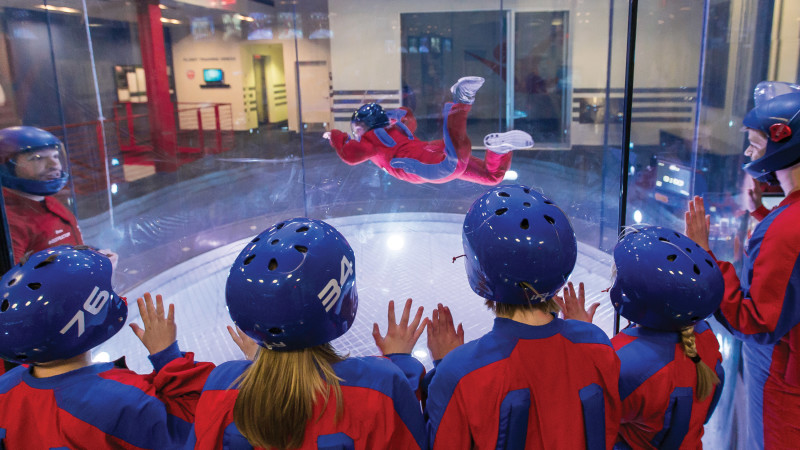 Children as young as three can participate in indoor skydiving at iFly. You'll experience what free fall feels like inside their vertical wind tunnel, without having to jump out of a plane. Before you go, check Costco to see if they are selling any specials to iFly and you might just score a deal.
---
Head to the roller rink
Friday mornings from 10am to noon, kids under the age of seven are welcome at Skate Dairy Ashford for Toddler Time. The cost is $5 per child and you are encouraged to bring push toys and anything else on wheels. Kids will have full reign of the rink to wheel to their hearts content. If you have older kids, there are plenty of open skate dates and discounted "cheap skate" times on their calendar.
---
Find respite at the best indoor play spaces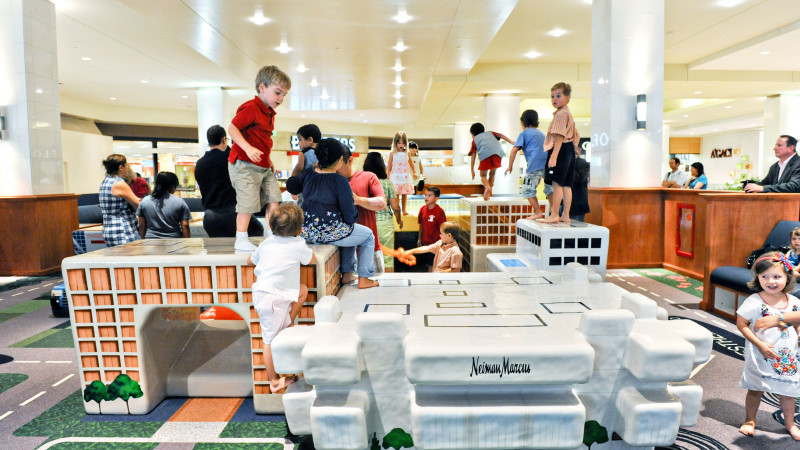 Pump It Up and Sky Zone are summer staples for our family. We've also put together a great list of seven indoor play spaces—like Monkey Joes and The Tot Spot—in Houston that are all worth visiting. Seriously, anything to wear these kids out before bedtime.
Go bowling
Many of Houston's bowling alleys are participating in the Kids Bowl Free program this summer. Go on to the website, find the closest location to you and register your kids. In return, they will get two free games a day! You'll pay for shoe rentals and your adult game, but the savings and the air conditioning are so worth it.
---
Get cultured (and cool) at a museum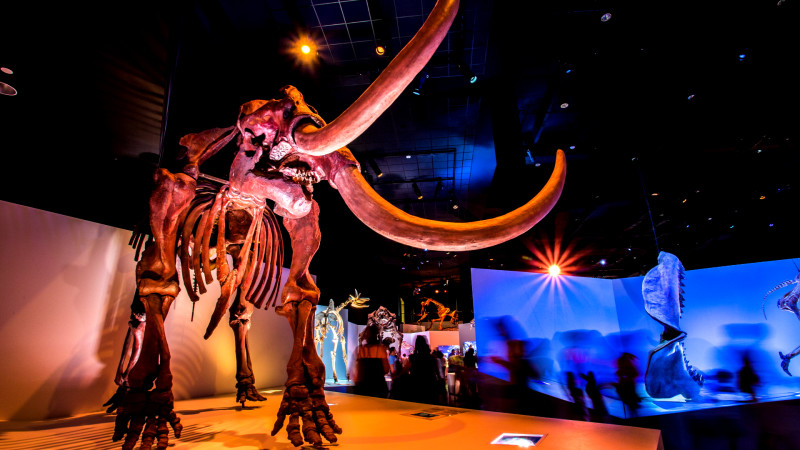 We could go on and on about our favorite Houston museums! Whether you're interested in exploring art, history or the human body—there's no shortage of air conditioned cultural institutions in our city's Museum District and beyond. Many offer free or discounted hours, and even the supposedly snooty art museumshave countless kid-friendly offerings to draw in families.
---
Geek out at Johnson Space Center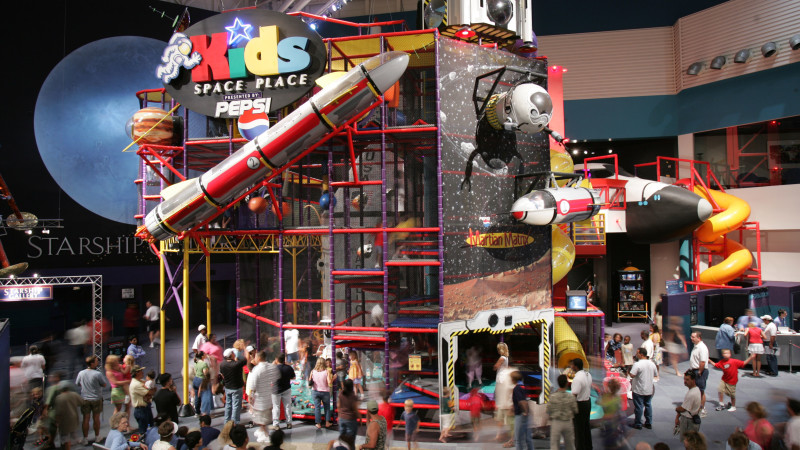 1601 NASA Parkway
Houston, TX
When the heat index is reading over 100 degrees, it's time to pack up the car, blast the AC and drive to Clear Lake for outerspace adventures. The Johnson Space Center is a hub of research and innovation and has operated as Mission Control ("Houston, we have a problem.") for the human space flight program. But the amazing visitor's center—with more than 400 space artifacts, plus new and permanent exhibits to explore—is the real draw for kids.
Photo credits: Greater Houston Convention and Visitors Bureau, iFly, Simon, Greater Houston Convention and Visitors Bureau (2)
Originally Published on Mommy Nearest