30 Best Birthday Party Spots in Houston for Kids
Let's face it, if you have young kids, chances are you are attending at least one birthday party every weekend. (We've got tips for how to survive that, too). But where should you go in Houston when it is your turn to play host? If you're like us and would rather not deal with the headache of planning your child's birthday party in your own home, rejoice! We've put together a list of the 30 best places birthday party places in Houston. You're welcome!
---
For nature lovers
---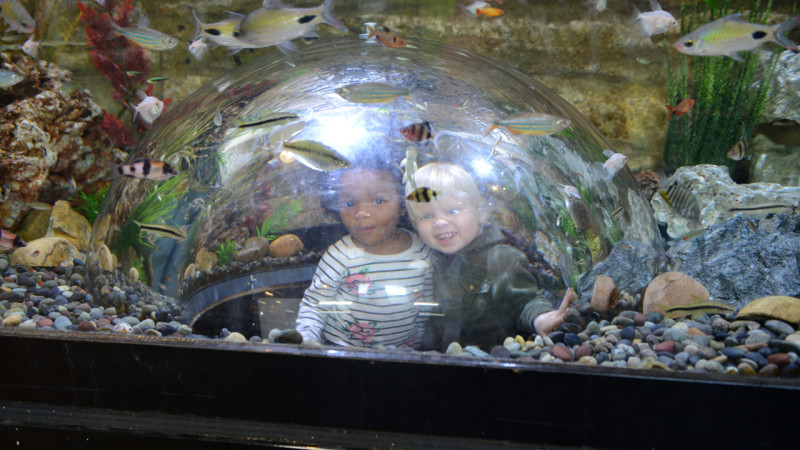 Fish Gallery2909 Fountain View Dr
Houston, TX
When: Available Saturdays 10-noon, Sundays noon-2pm
Cost: Starts at $200
Includes: Feeding demo at their huge aquarium, touch tank activities, assistance during party and clean up, and the Kids' Corner for any activities or food provided.
---
Nature Discovery Center7112 Newcastle St
Bellaire, TX
When: Tuesday-Sunday from 9:30am-6pm
Cost: $100 for pavilion (which will be available again in March 2017); each party program or "theme" is $75, or combine two for $120
Includes: Party program choice from Bunny Buddies, Super Senses, Join the Insect Club or Scales and Tales (some of which include live animal interactions!), or choose a Discovery Center tour or Nature Walk. Combine two of these programs for extra fun.
Important notes: No balloons are allowed here!
---
Houston Arboretum & Nature Center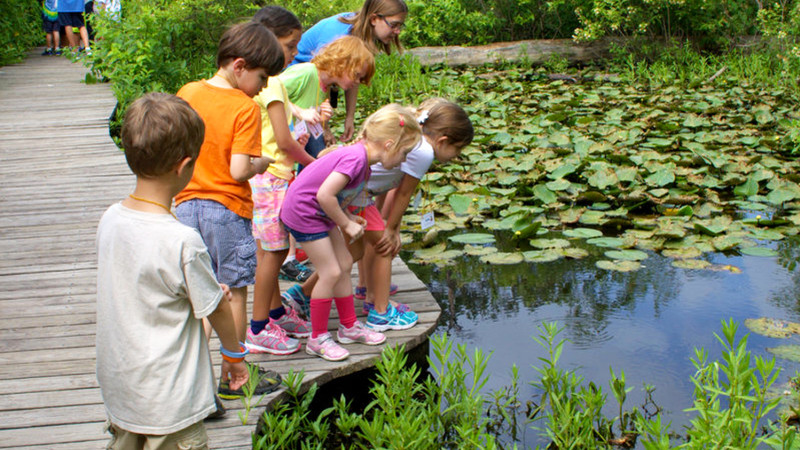 Houston Arboretum & Nature Center4501 Woodway Drive
Houston, TX
When: Saturdays, Sundays, weekday afternoons at 10am, 12:30 or 3pm
Cost: $380 for non-members, $395 to buy a party and family membership
Includes: Themes like Signs of Nature, Slithery Snakes, Brilliant Birds, Awesome Amphibians or Incredible Insects (you'll explore the grounds and search for creatures), 30 minute naturalist program, 45 celebration and snacks, 30 minutes for naturalist tour of the grounds.
---
Houston Audubon Society440 Wilchester Blvd
Houston, TX
When: August to May, 7 days a week from 10am to 5pm
Cost: $250 on weekdays and $280 on weekends for a maximum of 16 kids
Includes: Three of the following options—nature hikes, pond dipping for creatures, live animal encounters, craft of your choice, a service project and/or a walk in Rummel Creek; parties run for two hours.
---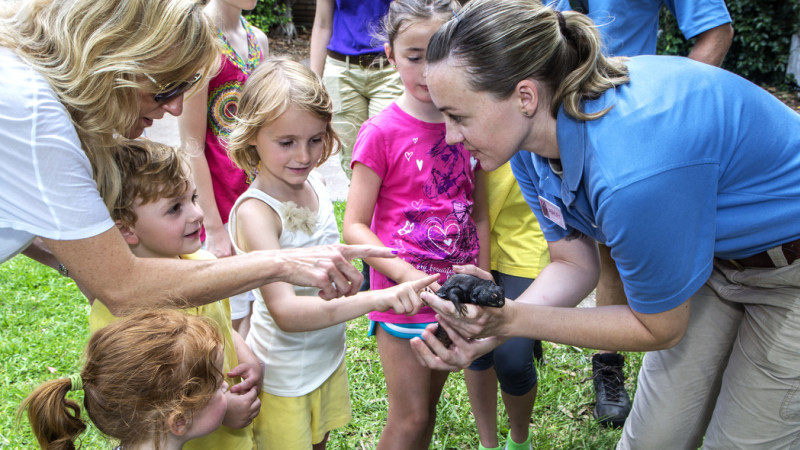 Houston Zoo6200 Hermann Park Drive
Houston, TX
When: Anytime
Cost: Start at $415 for non-members, though membership will help you save on cost!
Includes: A private pavilion for two hours, tickets for 25 to enter the zoo (though be sure to ask friends with memberships to use those), clean up service, tables for food and seating.
Add ons: Scavenger hunts, animal encounters, seriously amazing face-painting artists, carousel tickets, giraffe feeding tickets—and those are just a few options!
---
For indoor fun
---
Discover Gymnastics747 N Shepherd Dr
Houston, TX
When: Saturdays and Sundays
Cost: Start at $255 for the first 12 children for 1.5 hours
Includes: As few as eight and as many as 60+ guests (perfect for joint parties); the gym, coaches, games, paper goods (plates, napkins, table cloths and spoons for the kids), candy, a medal for each child.
Add ons: Super Hero or cheerleading-themed parties
---
Houston Gymnastics Academy5804 S Rice Ave
Houston, TX
When: Saturdays and Sundays
Cost: $250 for package A; $340 for package B
Includes: 15 guests, an hour of instruction, and set up and clean up; package B will also get you invitations, paper goods, refreshments, a half sheet cake, and a party favor and balloon for each guest.
---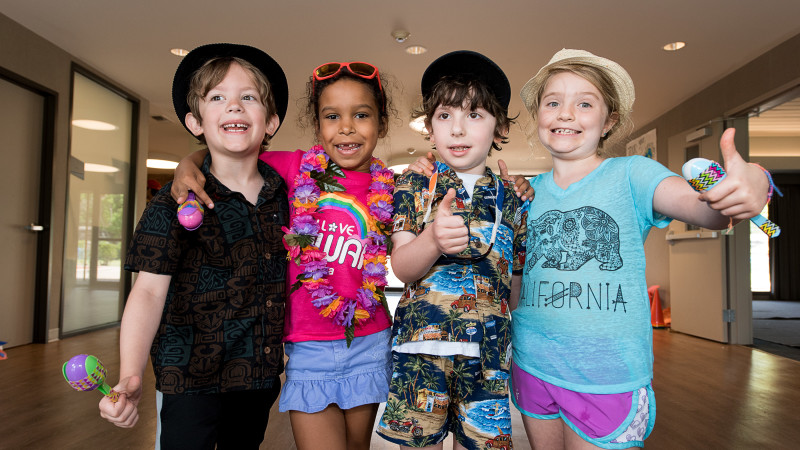 Evelyn Rubenstein Jewish Community Center of Houston5601 S Braeswood Blvd
Houston, TX
When: Saturdays and Sundays
Cost: All parties are at least $225 for up to 15 kiddos, unless otherwise specified on the website (pool parties, for example, are a bit more expensive).
Includes: Choose from dance, tennis, gymnastics, crafts or a pool themed party; each theme includes its own itemized list of services, spaces and special activities. Note: You do need to be a member to book a birthday here.
---
First Baptist Church Fitness & Recreation Center
First Baptist Church Fitness & Recreation Center7401 Katy Freeway
Houston, TX
When: Fridays 7-9pm, Saturdays 10am-9pm, Sundays 2:30-4:30pm
Cost: Starts at $200
Includes: Access to a dedicated party room with a small bowling alley, two play structures, air hockey and foosball.
---
Laser Quest13711 Westheimer Road
Houston, TX
When: Anytime
Cost: Classic party package for $14 per person; Premium package for $24 per person
Includes: Two missions of Laser Quest, invitations, place setting per person and a room for the Classic option; party host, pizza, soda and photos of the party are added on to the Premium package!
---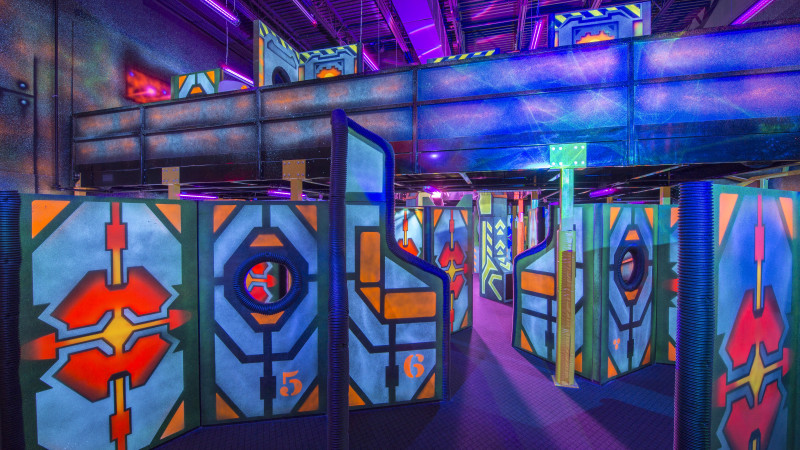 Main Event Entertainment24401 Katy Freeway
Katy, TX
When: Anytime
Cost: $14.95-$19.95 per person; minimum of 10 people
Includes: Bowling, laser tag, or a combo, plus a $5 FUNcard and food from the party menu (options like hot dog, pizza, burger and a soft drink). They also provide a birthday balloon bouquet, plates, silverware and cups.
Add on: More FUNcard money, additional games of bowling or laser tag, gelato for each guest.
---
Pump It Up6030 South Rice Avenue
Houston, TX
When: Anytime
Cost: Weekend parties start at $299 for 20 to 25 kids; weekday parties cost as little as $159 if you're only hosting 10 little ones
Includes: Bouncing and jumping on the indoor playground, an inflatable birthday throne, private party room, evites and paper goods; deluxe packages also include food, drinks and party photos.
---
Sky Zone Indoor Trampoline Park10207 South Sam Houston Parkway West
Houston, TX
When: Anytime
Cost: Packages start at $219 on weekdays for smaller groups, but you can see all the options here.
Includes: Basic package includes an hour of open jump, two pizzas and drinks; more expensive options include cake and private jump time (which is recommended for kids ages six and under).
---
Sugar Creek Baptist Church Playscape
When: Friday evenings, Saturdays
Cost: $135 for non-members; $90 for members
Includes: Private play space for maximum of 30 kids, two 8-foot tables and chairs for seating, event coordinator to help out with planning and liaisons between the rest of the staff.
---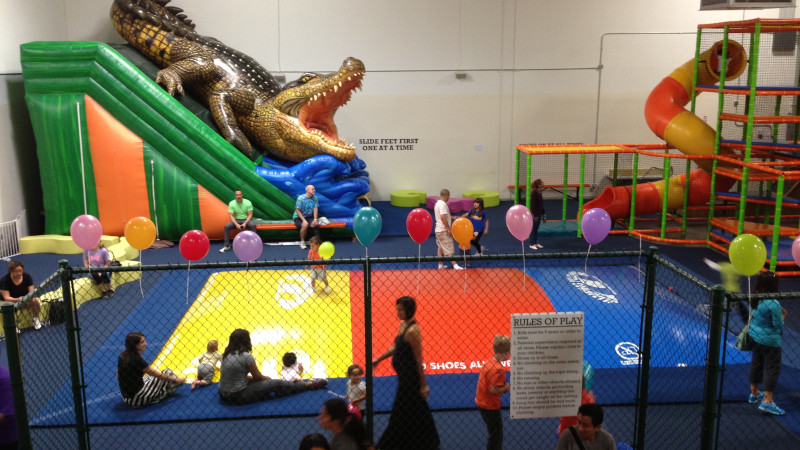 Wonderwild767 N Shepherd Dr
Houston, TX
When: Friday afternoons and weekends
Cost: Basic party (on a Friday) starts at $270; $320 for the weekends.
Includes: 45 minutes of play in one of the play zones, 45 minutes in private party room for up to 20 guests, plus complimentary party supplies and invitations.
Add ons: Choose from tons of customizable party options like NERF Battle party or Frozen Princess Party, or add on 15 minutes of magic bubble time, a candy bar, extra play time and lots more.
---
The Zone10371 Stella Link Rd
Houston, TX
When: Anytime
Cost: Each party is $295 separately or $350 for both sports and inflatables.
Includes: Choose two sports from basketball, touch football, dodgeball, kickball and Capture the Flag for a sports party; Inflatable jam sessions include a private room with three inflatables; or have a combo party! They'll provide the table covers and utensils, too.
Add ons: Balloon artist, face painter and pizza delivery.
For future scientists
---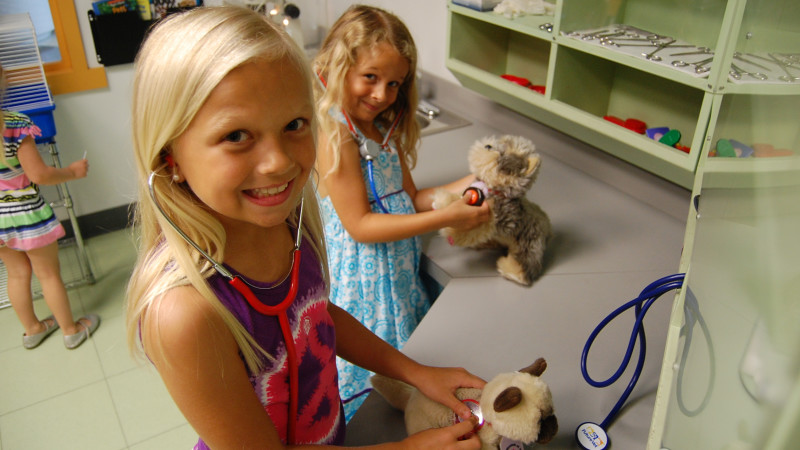 1500 Binz Street
Houston, TX
When: Tuesday, Wednesday and Friday from 4-6pm and weekends
Cost: Basic parties are $325 while "Anything I Want to Be" and S.E.C.R.E.T. agent parties start at $450.
Includes: You can book something in the Tot Spot for kids under age three, and for the bigs you'll get a guided tour of select areas of the museum and a private party room for celebrating.
Add ons: Choose an "Anything I Want To Be" role like Veterinarian, Super Scientist, Doctor or Karaoke Rock Star for special themed tour. Or book a S.E.C.R.E.T. mission birthday with 10 "agents" over age eight.
---
Houston Museum of Natural Science
13016 University Blvd
Sugar Land, TX
When: 9-11am, noon-2pm and 3-5pm daily
Cost: Basic package is $450 for non-members and $350 for members
Includes: Choose from themes of astronomy, Ancient Egypt, Mars expedition, Block Parties (as in building blocks), Texas wildlife, Paleontology or The Cockrell Butterfly Center at the Houston Museum of Natural Sciences. Each one includes 30 minutes for crafts, 30 to 45 minutes to tour an exhibit (or a Planetarium show) and 45 minutes for celebration.
Add ons: There are many, but a few choices are a balloon artist, face painter, magician or extra exhibit tour!
---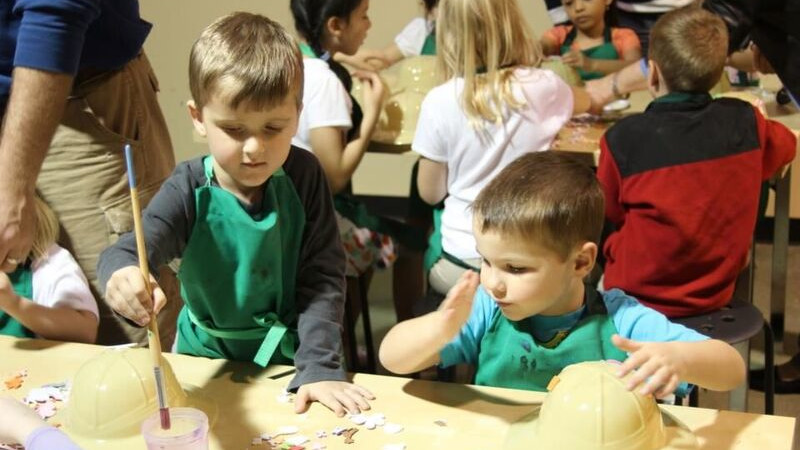 14520 Memorial Dr
Houston, TX
When: Friday evenings, Saturdays and Sundays
Cost: Cost varies greatly depending on the theme.
Includes: Options for 5 to 8-year olds include Jr. Scientist, Lil' Chef, Jr. Diva, Aliens vs. Astronauts, Super Hero Training and a Jam Session. The list gets even cooler for kids over nine with Movie Making, Lego Robotics and Black Light Spy parties. Each one offers kids some cool takeaway projects (built-in party favors!) and supplies for 14 kids.
Add ons: Choose simple stuff like extra time or guests, or get wild with a volcano eruption cake, chocolate fountain, balloon bouquets and more.
---
6300 Westpark Drive
Houston, TX
When: Anytime
Cost: Parties start at $350 and increase for bigger groups. Mad Science will also come to your home, which starts at a $250 package.
Includes: A 45 minute science show, a cup of slime for each guest and a lab coat for the birthday kid. A few of their available themes include indoor fireworks, bubbling potions, movie special effects and rocket launches.
---
For little fish
---
4000 Cartwright Rd
Missouri City, TX
When: Daily at 2, 4 and 6pm
Cost: $250 for up to 15 kids, and $10 for each extra kid
Includes: For the water themed parties, expect to find noodle races, water games, sliding and lots of splashing around. There are life guards, a party room, table coverings, plates, cups, napkins, spoons and decorations, too. Note: Sea Star also offers gymnastics parties.
---
For a service hero party
---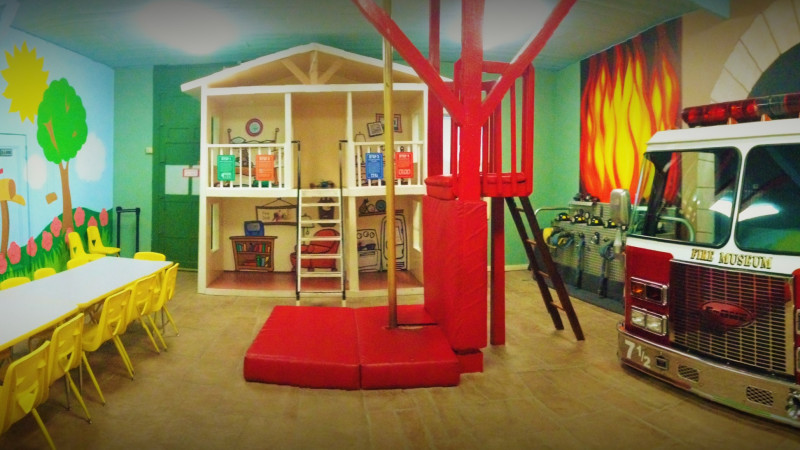 2403 Milam St
Houston, TX
When: Saturdays only
Cost: $275 to reserve the space
Includes: Private use of the Jr. Firefighter play area for 1.5 hours, access to the Fire Museum of Houston, 35 guests total, and help with set up and break down.
---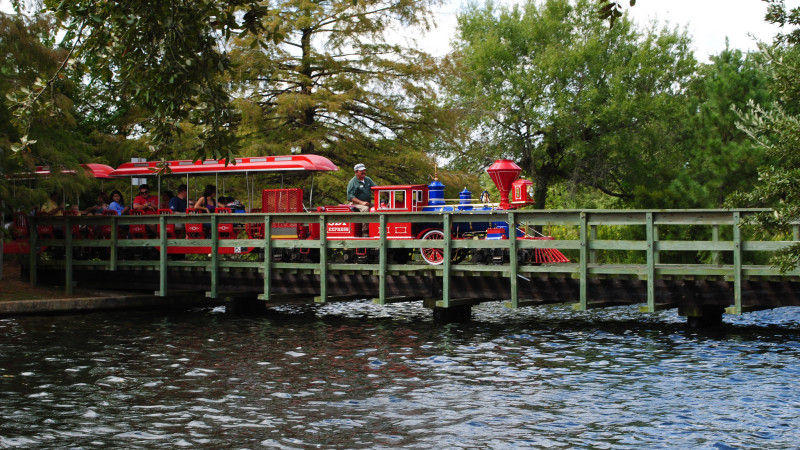 6001 Fannin Street
Houston, TX
When: Call to find out
Cost: $250, which includes 10 train tickets
Includes: Private decorated party room in the Brown Volunteer Center for two hours, tables and chairs, solid color party supplies, set up and clean up, and a ride on the Hermann Park Train, of course!
---
Houston Police Department Mounted Patrol
5005 Little York Rd
Houston, TX
When: Call to find out the best time for your group
Cost: Free to visit with a party, just call in advance. A donation is a good idea.
Includes: The horses will be there, but you'll have to bring (and are welcome to bring) your own decorations, food and carrots and apples to feed the horses, too!
---
For budding artists
---
3701 W Alabama St
Houston, TX
When: Anytime
Cost: Prices start at $100 to $150 for reservation and planning, plus $30 per kid for the project
Includes: Activities for groups as small as five or as large as 40 kids can be accommodated at Art Mix. The studio will work with you on a preferred theme, and your guests get to take home an original creation at the end of the party.
---
1963 W Gray Street
Houston, TX
When: Anytime
Cost: Mad Potter charges by the hour, per kid, plus the cost of the pieces. Pieces start at $12.50. Some locations you can book a semi-private space (or you can book the whole place!).
Includes: A paint-your-own pottery creation, instructions from an employee, plus fire and glazing of each piece to be finished in three to five days.
---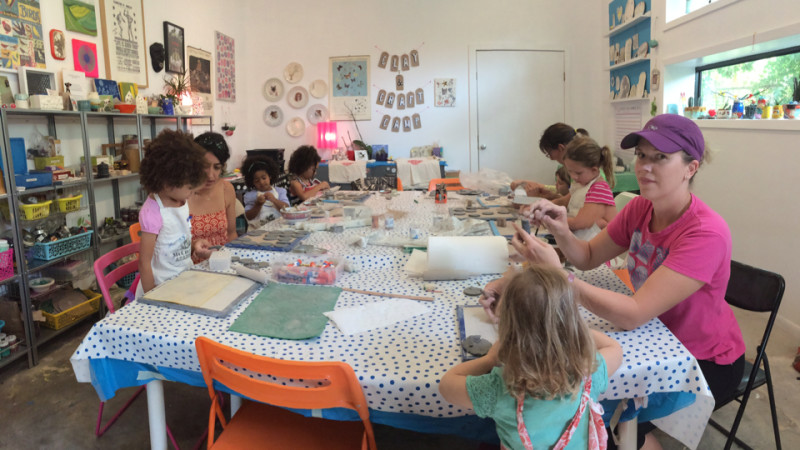 619 W 9th St
Houston, TX
When: Anytime
Cost: $35 per child for two hours; no more than 12 guests
Includes: Choose from a picture frame, dish, bedroom door sign, animal plate and a few other options for your party's creation, which will then be glazed and fired for pick up later on. There's also time for cake and celebration.
---
4007 Bellaire Blvd.
Houston, TX
When: Anytime
Cost: Drawing lesson party ($300), art-station party ($500) or a collage party ($380).
Includes: Invitations, paper goods, drinks for the kids, set up and clean up, and each child's framed art work at the end.
---
2419 Sunset Blvd
Houston, TX
When: Anytime
Cost: Starts at $350 for the first 7 to10 kids, additional guests or time is extra
Includes: Craft project for up to 16 kids based on previous projects or your own party's theme! Set up and clean up is included, too.
---
For the foodies
---
3651 Weslayan St
Houston, TX
When: Two hour time periods between 10am and 2pm, any day
Cost: $50 per child, with a 12 person minimum to host
Includes: A two-hour cooking class at Urban Chef, paper hats and a cloth chef hat for birthday kid. All food and drink are included minus the dessert, which you're welcome to bring.
Photo credits: Fish Gallery (2), Houston Arboretum, Houston Zoo, Evelyn Rubenstein JCC, Main Event, Wonderwild, Children's Museum of Houston, Idea Lab, Houston Fire Museum, Patrick Feller, McCheek's Academy
First Published on Mommy Nearest