15 Reasons We Are Excited For Fall In Houston
It's official. The kids are back in school and while the thermometer might still read like summer, the calendar is most definitely full of fall fun. So dust off your boots, find a few of those scarves in the back of your closet and mark your calendar for a few can't-miss festivals, shows and events happening in Houston over the next few (hopefully cooler) months.
---
EXHIBITS
---
S.E.C.R.E.T at Children's Museum of Houston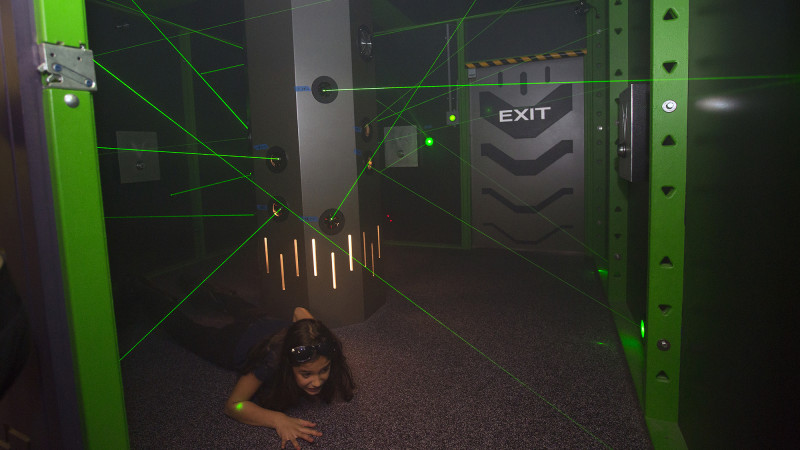 Children's Museum of Houston1500 Binz Street
Houston, TX
The Children's Museum of Houston opened a new, interactive spy experience called S.E.C.R.E.T in August. Your mini agents are sent on missions all over the museum, cracking codes, uncovering clues and out-maneuvering villains. It's being described as a "video game brought to life" which is fitting since the museum commissioned leading game designers to create this super spy experience. Keep in mind, this one is best for kids ages eight and up!
When: Ongoing.
Cost: General admission plus $20; children under the age of one are free with general admission ($12 per person).
---
Mummies of the World at Houston Museum of Natural Science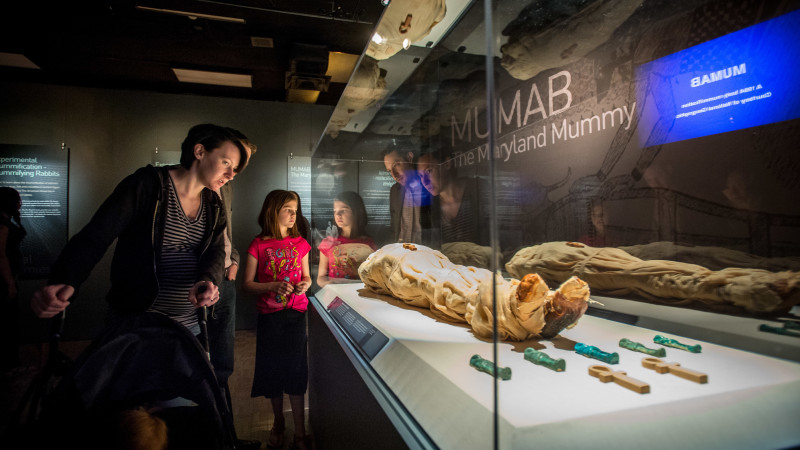 Houston Museum of Natural Science5555 Hermann Park Drive
Houston, TX
I know my oldest daughter isn't alone in her obsession with Houston Museum of Natural Science, particularly the Hall of Ancient Egypt. For our slightly macabre kids, _Mummies of the World_, opening September 24, brings a whole new level of excitement. The new exhibit features the largest collection of artifacts and real mummies ever complied. You'll learn about the mummification and ancient civilizations of Europe, South America and Egypt!
When: Opening September 24
Cost: Tickets are $30 for non-member adults and $12 for members; children are $20 for non-members and $12 for members.
---
Degas: A New Vision at the Museum of Fine Arts Houston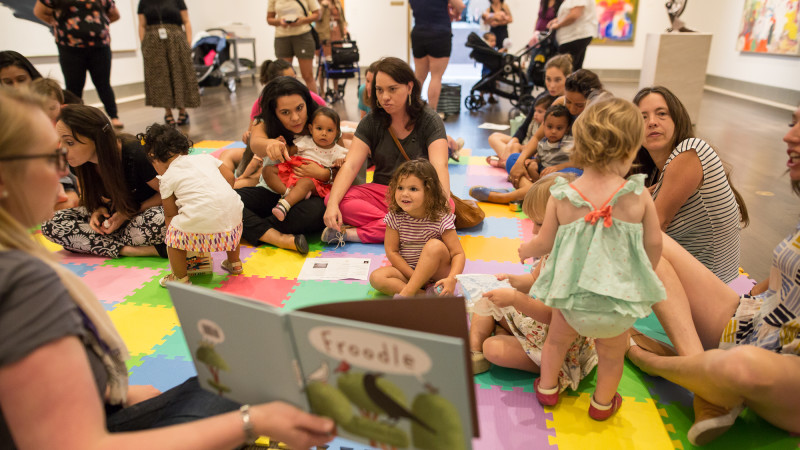 The Museum of Fine Arts Houston5601 Main Street
Houston, TX
For your cultured crew, don't skip the new fall exhibit at MFAH, Degas: A New Vision. You'll see more than 200 works from private and public collections around the world, with pieces that span 30 years of the artist's career. But parents can really get excited about the museum's family programming. Mark your calendars for Little Artists: Discovering Degas, MFAH Playdate: Dance + Art and much more. Story times, inspired-activities and art projects are included in most MFAH family programming, but you can check the calendar for complete details.
When: October 16-January 16, 2017
Cost: Ticket prices vary, so check the MFAH site to plan your visit.
---
THEATER
---
Daniel Tiger's Neighborhood Live!
Your kids are probably obsessed with watching Daniel Tiger on the small screen, so why not surprise them with a chance to see Daniel and friends in real ife? The theatrical production of Daniel Tiger's Neighborhood has all of your favorite characters, plus singing, dancing and, of course, a lot of ugga muggas.
When: October 9 at Jones Hall in Montrose
Cost: Tickets range from $28 to $53.
---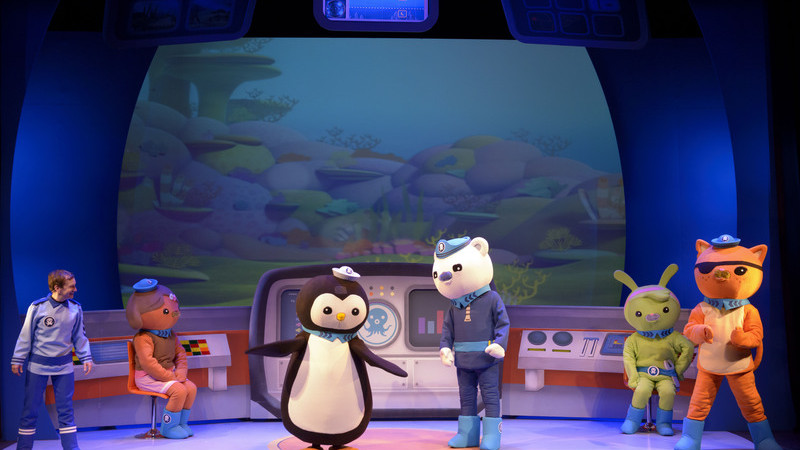 To make your choice for what to do on October 9 even more difficult, Octonauts Live will also be stopping in Houston. The Octonauts are on a deep-sea volcano adventure with Captain Barnacles, Lieutenant Kwazii and Medic Peso all doing their very best creature reports. If your kid is really obsessed, consider upgrading to the $130 VIP Explorer Party tickets to sit in the first 10 rows, go to a meet and greet and more. You can find tickets here.
When: October 9 at Revention Music Center
Cost: Tickets start at $29.50; children under age of one can sit in your lap for free.
---
FESTIVALS
---
Mid-Autumn Fest at Children's Museum of Houston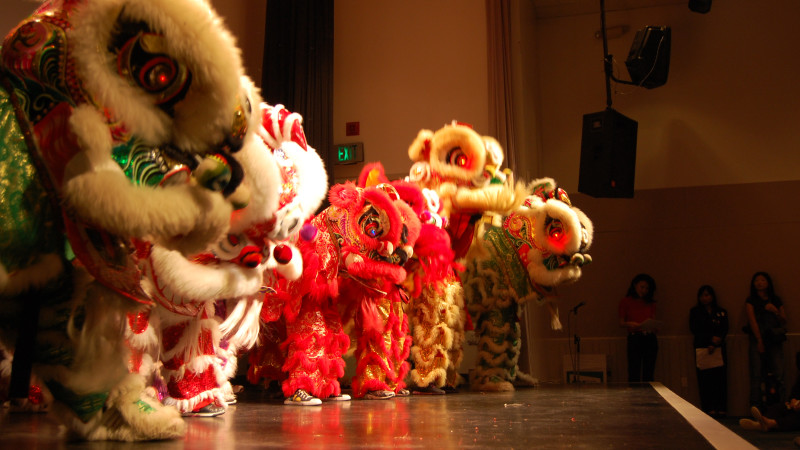 The Children's Museum of Houston knows how to throw a party! On September 17, celebrate Vietnamese and Asian culture with a Mid-Autumn Festival at the museum. The day is jam packed with activities including a fashion show, story time, lion dancers, a lantern parade and mooncake tastings. You can also enjoy CMH favorites like face painting and a photo booth. The festival itself is sponsored by the Vietnamese Culture & Science Association.
When: September 17
Cost: General admission for CMH is $12 per person; children under one are free.
---
Houston has many fantastic festivals and The Original Greek Festival is a fall highlight. In addition to some amazing Greek food, you can expect Greek dancing and music, and Greek wine. If it is in any way tied to Greece, you will find it here. You can also wear the kids out on the inflatable "Athenian Playground." They offer pre-ticket sales with food packages. You can also purchase tickets at the gate or pre-sale at the Annunciation Greek Orthodox Cathedral.
When: October 6-9
Cost: Friday, 11am to 3pm is free, as are children under the age of 12; admission is $5 per person.
---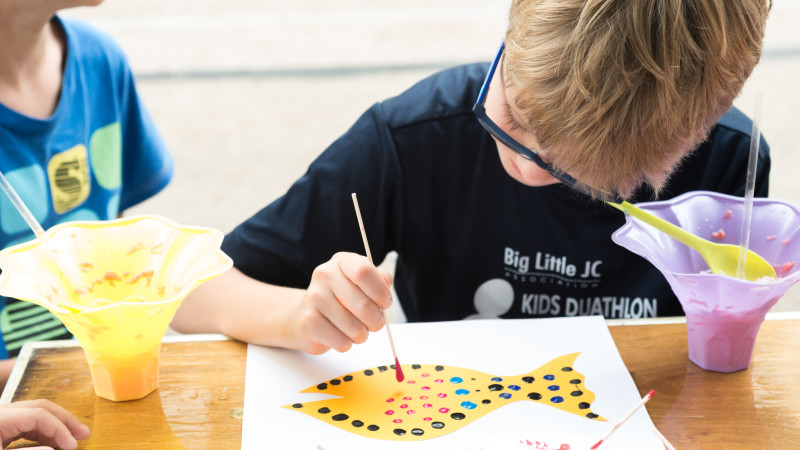 The 45th Bayou City Art Festival takes place in downtown Houston the weekend of October 8 and 9. See more than 300 artists working in 19 different mediums displaying their work for purchase. You will also enjoy food, music and an awesome Children's Creative Zone. You are allowed to bring your own lawn chairs and blankets, so pack up the family and make a day of it.
When: October 8 and 9
Cost: Children under the age of five are free. Kids 5-12 are only $5 and adults are $15; they do offer family passes and two-day pass options online.
---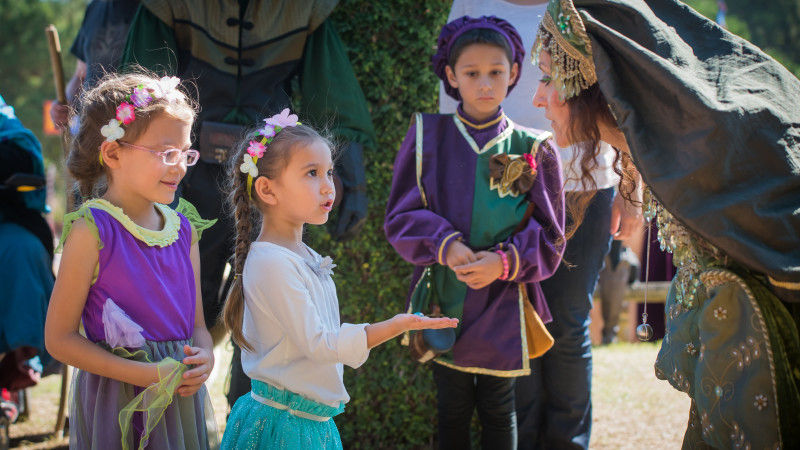 Everything is bigger in Texas, including our festivals. The Texas Renaissance Festival lasts nearly two months and boasts more than 500,000 guests to its location north of town (just outside Magnolia). There are roughly 200 performances daily and 20 stages throughout the festival. You'll find musicians, magicians, acrobats, jugglers, dancers, jousters and more. And don't skip the food tents (turkey leg anyone?). Each weekend has a different theme, so be sure to check the website to find your favorite.
When: October 8-November 27
Cost: On Sundays, children under the age to 12 are free; admission is $25.95 for adults online and $13.95 for children.
---
This free event is amazing if you have little ones obsessed with fire trucks. There are numerous live fire demos throughout the day including a diesel tank fire, bus fire, tanker truck fire, ladder truck aerial competition and a house fire demonstration. They feature a safety skills zone, a kids zone and plenty of food and vendor booths to explore. The event runs from 10am to 5pm at Houston Fire Department Val Jahnke Training Facility.
When: October 15
Cost: Free.
---
2nd Annual Houston Mural Festival
For seven days, street artists from around the world will come to Houston to literally paint the town. The festival has an interactive website with addresses, dates and times so you know where to go to see the artists in action. They'll leave our city more beautiful than they found it, and maybe inspire your kids to get creative too (just not on the walls, we hope).
When: October 15-22
Cost: Free.
---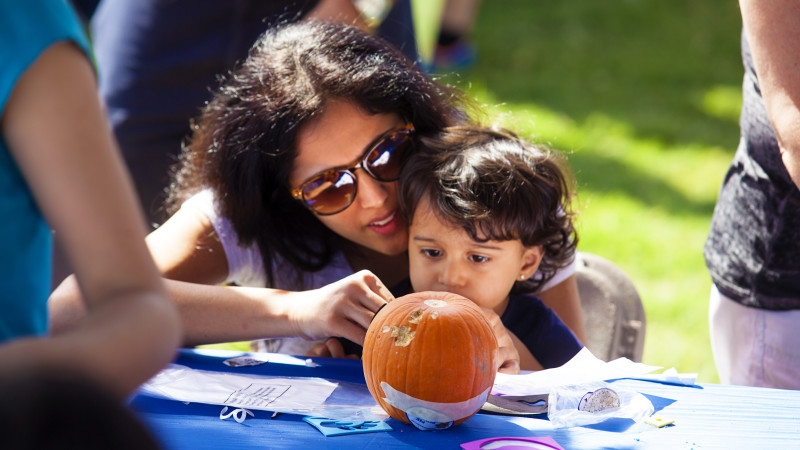 Buffalo Bayou Park1800 Allen Pkwy
Houston, TX
Buffalo Bayou and KBR will join forces again this year for the 10th Annual KBR Kids Day on Buffalo Bayou. Each year, they capture your kid's imaginations with the Barbara Fish Daniel Nature Play Area, rides on the pontoon "Spirit of the Bayou" and live performances. The event itself is free, but food and beverages are also available for purchase. Plus, Mommy Nearest is a partner!
When: October 15
Cost: Free.
---
The Child Advocate Superhero Run is the perfect race for those looking to get active as a family! There are 5K and 1K courses with family-friendly flare. Participants are encouraged to dress up as their favorite superhero for a costume contest. Strollers, running, walking, whatever you need—it's all welcome for this race. The run is also a fundraiser for Houston's Child Advocates, a non-profit dedicated to stopping the cycle of child abuse.
When: October 15
Cost: Registration is $25 for the 5K and $15 for the 1K; all children under the age of 12 must run with an adult.
---
HOLIDAYS
---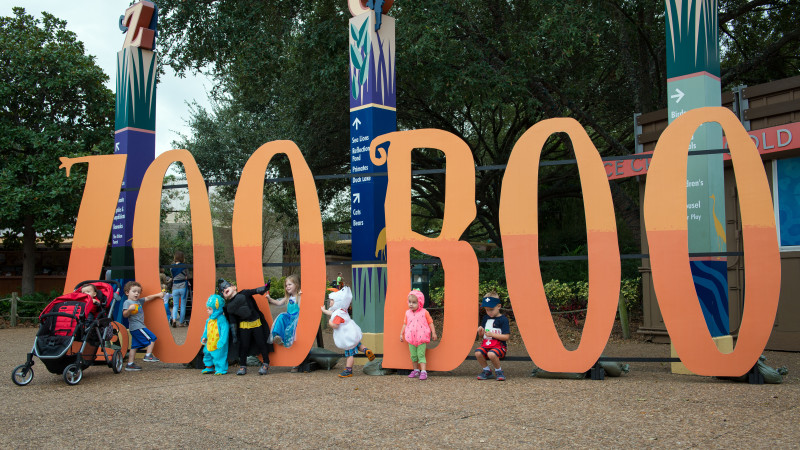 Houston Zoo6200 Hermann Park Drive
Houston, TX
On select Fridays, Saturdays and Sundays (and Halloween Monday!) in October the Houston Zoo is transformed into something spooky—Zoo Boo! The zoo goes all out for Halloween with a pumpkin patch, candy corners, a monster mural and a creature maze to name a few. It's an awesome event, but it can get packed. If you want to avoid the crowds, consider going on a Friday. Everyone is encouraged to dress up, but remember—no fake weapons and nothing too scary.
When: Select days in October
Cost: Zoo Boo is included in with your zoo membership, or your daily admission ticket ($17 for adults and $13 for children 2-11).
---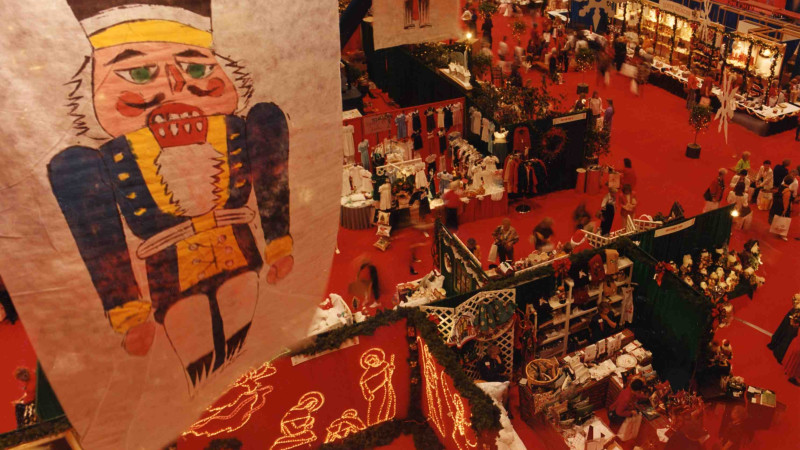 The opening of the Nutcracker Market is typically Houston's signal that we are in full holiday gift shopping mode. The shopping bonanza takes place at NRG, and is the largest fundraiser for the Houston Ballet. Shoppers can choose between 300 merchants selling everything from home décor, clothing, toys, ornaments and anything your monogram-loving heart desires. Big thing to note—no strollers or wagons are allowed at this event. Since you are most likely shopping for the kids anyway, this might be one trip to make with your fellow mom friends.
When: November 10-13
Cost: You can buy discounted tickets at Randall's starting on October 17 for $18, otherwise admission is $20 per person.
Photo credits: Stephanie Adams/Houston Zoo, Children's Museum of Houston, Houston Museum of Natural Science, Trish Badger/Museum of Fine Arts Houston, Octonauts Live, Children's Musem of Houston, Bayou City Art Festival, Texas Renaissance Festival/Steven David Photography, Katya Horner/Slight Clutter Photography, Stephanie Adams/Houston Zoo, Visit Houston
Originally Published on Mommy Nearest