A Parent's Guide to Exploring Memorial Park with Kids
Memorial Park Conservancy7575 N Picnic Ln
Houston, TX
When we moved to Houston from California, I missed the scenic sights and hills of The Golden State. I soon learned that what Houston lacks in vistas, it makes up for in planned green spaces. One of our favorites is the Memorial Park Conservancy. The park is all about being outdoors and active and draws more than four millions visitors a year. With hiking trails, a golf course and plenty of recreational areas, this non-profit park is a reprieve from urban life. Here are a few of our favorite features to explore on your next trip to the Memorial Park Conservancy.
---
Playground time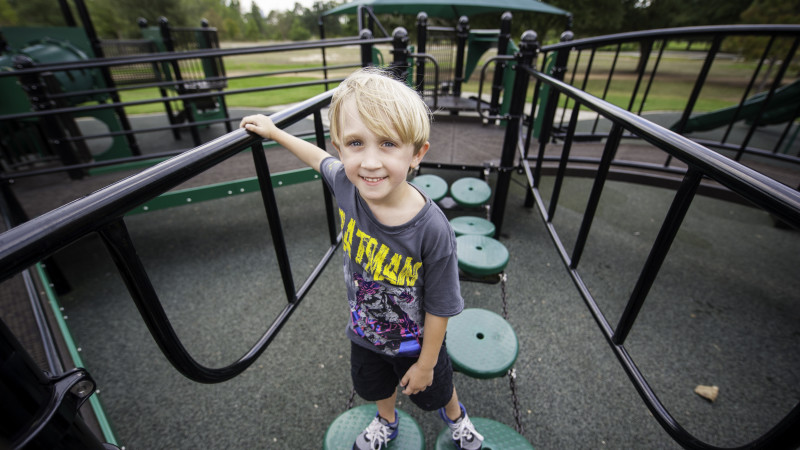 We love the Vale-Asche Foundation Playground inside Memorial. There are many things that make this playground special, but the biggest is that it was built as Houston's first "Playground Without Limits," meaning it was specifically designed to be 90 percent accessible for children with disabilities. It features Braille, sign panels, ramps and transfer systems to encourage exploration. It is also on a rubberized surface, partial shade and picnic areas. This playground works for kids of different ages and since many structures are low to the ground, it is also manageable for toddlers.
---
Go for a stroll
Memorial Park has more than 30 miles of hiking trails, which is impressive for a centrally located park in Houston! The most popular seems to be the Seymour Lieberman Exer-Trail, a 2.93-mile crushed granite trail that meanders through the golf course area of the park. You'll often find runners, walkers and the stroller brigade enjoying this path. I can't tell you how many miles I've logged meeting up with friends and walking and talking. There are also various restrooms and water stations along the paths. You can find a full map of all of the trails here.
---
Take a family bike ride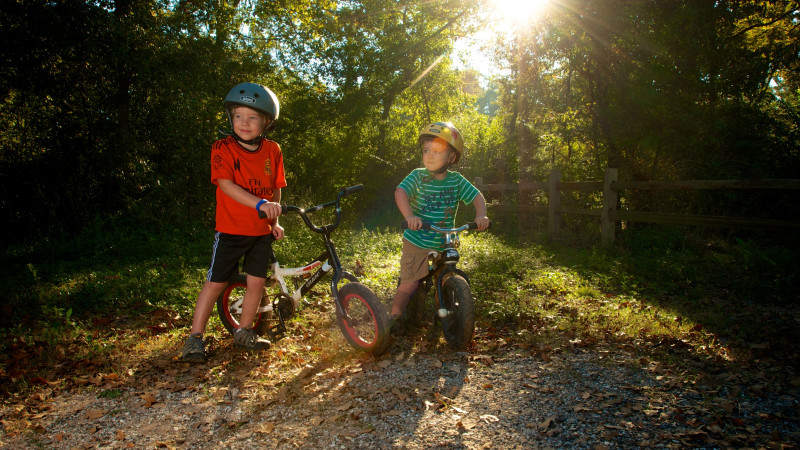 If you are a mountain biker in Houston, I am sorry. We don't have many mountains, but we do have parks! Memorial has a number of color-coded trails on the southwest section that cater to mountain bikers. Rain does affect the trails, so be sure to call Trail Line Hotline at 713-863-8403 x9 for trail openings and closures before you head out. It's also important to stay on the path as not to disrupt the animals and plant life in the park. If you are a cyclist or a skater, they recommend the Memorial Park Picnic Loop, which is a little over one mile long. Just know you will be sharing the road with vehicles and people trying to park!
---
Tee off
The Memorial Park Golf Course is open seven days a week and boasts 60,000 patrons a year. They offer daily and weekend rates as well as Jr. rates, lessons and club rentals. If you just want to hit around a few balls, they also have a driving range for a minimal fee. It is more than 600 acres and if you get hungry after, there is a Beck's Prime right next door.
---
Take pictures with the Blue Bonnets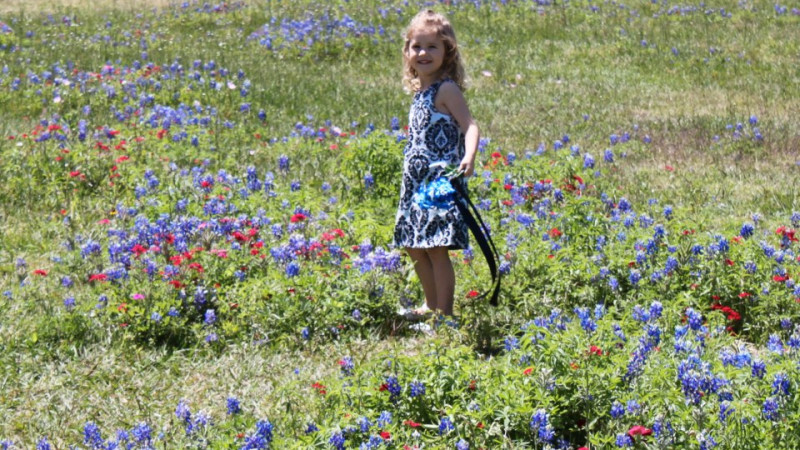 Every spring a magical thing happens, Texas erupts into magnificent patches of wild Blue Bonnets—our beautiful state flower. It is practically a right of passage to pull over and snap photos of your kids in these fields, even if they're right off the highway. Memorial Park is a great option in the city though, with different patches appearing every year. Since many of them are right off the walking paths, it one of the easiest spots to get to for these iconically Texan photos.
Don't miss the art festival!
The Bayou City Art Festival takes place downtown in the fall and in Memorial Park in the spring. Organized by Art Colony Association, the Memorial festival features more than 350 artist's work on display and for sale. You'll also find food trucks, wine, beer and kids activities. There is an entry fee, but 100 percent of the proceeds go to back into the association's 16 nonprofit partners to further the art scene in Houston.
---
Visit the Houston Arboretum & Nature Center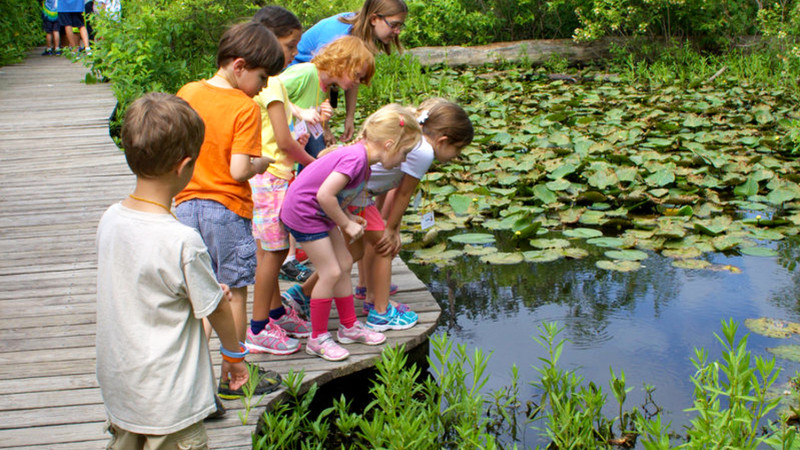 4501 Woodway Drive
Houston, TX
While the Houston Arboretum & Nature Centeris not technically part of the Memorial Park Conservancy, it is right next door, making it easy to group them together. The Arboretum has a few trails of its own and we like them because they are manageable for little legs. Find a full tail map here, but we like to take the ½ mile Inner Loop Trail with a snack break at Meadow Pond to visit with the turtles. Also be sure to check their calendar for special events and look for Tyke Hikes on Mondays for pre-schoolers. Don't miss their sensory garden on the way out either!
Photo credits: Memorial Park Conservancy (3), Amanda Sorena, Houston Arboretum & Nature Center
Originally published on Mommy Nearest