10 Awesome Toy Stores in the Greater Houston Area
Whenever I think about fantastic toy stores, I can't help but remember the famous scene from Big when Tom Hanks and Robert Loggia play "Heart & Soul" and "Chopsticks" on the floor piano at FAO Schwarz. There is just something about an amazing toy store that brings out the kid in all of us! Houston is lucky enough to have a number of great toy stores where you can go to let your inner-child free (and, of course, pick out some special toys for the next birthday or holiday). Here are a few of our favorites Houston toy stores.
---
Big Blue Whale237 W 19th St
Houston, TX
The Big Blue Whale shop in the Heights is the perfect blend of old and new. They specialize in classics, hard to find toys and handmade items. On their shelves you'll find vintage toys from your youth next to the latest in educational exploration toys. Plus, this shop is locally owned and they're incredibly helpful and inviting anytime you stop by!
Tip: "Like" the Big Blue Whale's Facebook page to get the latest on special guest readings and story times.
---
Fiddle Sticks Toys at the Children's Museum of Houston
Children's Museum of Houston1500 Binz Street
Houston, TX
What toy store is going to know more about what kids like than the one inside the Children's Museum of Houston? Fiddle Sticks Toys is full of award winning brands like Melissa & Doug, Schylling and Klutz and more.  Extra bonus, you can get your kids to run around the museum and burn off some energy before you shop.
Tip: If you are an Explorer member of the Children's Museum of Houston, you get a 10 percent discount purchases.
---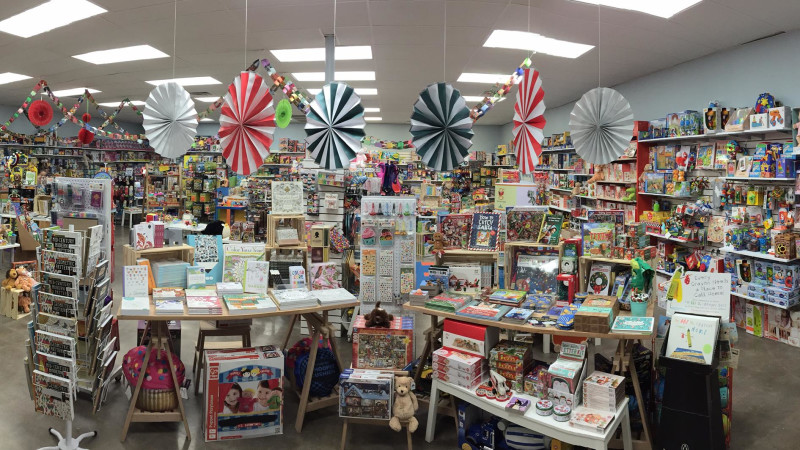 Tomfoolery Toys & Books4844 Beechnut St
Houston, TX
This locally owned, independent toy store has become a fast favorite in Houston. Their knowledgeable staff is eager to help you find just the right toy for your needs or simply let you explore with your little ones. There is a small play area and we often find unique gifts here that we haven't seen elsewhere.
Tip: Tomfoolery hosts bingo afternoons and morning story-times weekly. Check their website events section for more information.
---
Fundamentally Toys1963 W Gray St
Houston, TX
FUNdamentally Toys has a reputation for fantastic customer service. It's a place where you can walk in and say, "I need a gift for a science loving eight-year old boy, what do you suggest?" You'll never get the same recommendation twice, which is why people love the store and keep coming back. Their website is also helpful breaking down toys by age group and type. You can find a wide selection including science, dress up, family fun and construction.
Tip: FUNdamentally Toys has great in-store events including game nights and story times. Check their website or Facebook page for the latest info.
Museum Store at Houston Museum of Natural Science
5555 Hermann Park Drive
Houston, TX
If you are looking for a gift for a science lover, this is the place to be. They have a number of science kits, Egyptian-inspired items, and all things dinosaur and outer space. Where else are you going to find fossils on sale right next to a giant plush toy of a brain?
Tip: If you are a HMNS member, you get 10 percent off all Museum Store purchases.
---
142 Vintage Park Blvd
Houston, TX
Imagination Toys & Shoes has been in business in Houston for more than 12 years and prides itself on being so child-friendly that kids can actually see, feel and enjoy the toys they might take home later. Some of my friends like to visit this store just to play as the friendly staff doesn't pressure you to buy. With two locations, they have a big selection on toys for all ages and great kids footwear.
Tip: Imagination Toys & Shoes offers free gift-wrapping and they have an fantastic rewards program.
---
12850 Memorial Dr
Houston, TX
While Learning Express is a national franchise, they aim to operate more like a neighborhood toy store with game demos and activities at each location. You'll find they offer a wide array of toys, including some of the latest trending items. They also feature a Skill Builders selection for children with special needs. Learning Express has stores in Memorial, Katy, Cypress and The Woodlands, so if you live outside the loop, this is a great option for you.
Tip: They also offer free personalization of some items and free gift-wrapping.
---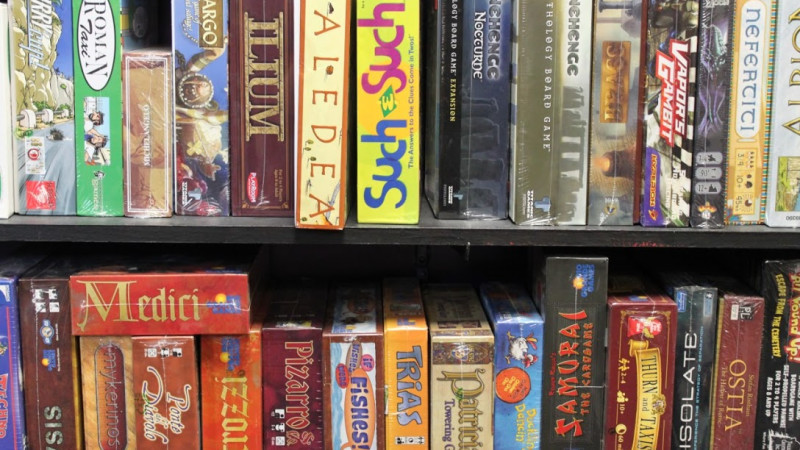 2011 Southwest Fwy
Houston, TX
For older children (and adults) who are into comics and gaming, it doesn't get much better than Nan's Comics and Games. The shop has a vast selection of tabletop board games and also sell retro toys. You can get your D&D gear fix here, too.
Tip: It's not really the best shop to go with a specific need in mind, but if you love to try new board games, it is the place to be.
---
1715 Post Oak Blvd
Houston, TX
You can't talk about toy stores without mentioning Toys to Love. Locally owned and operated for more than 25 years, Toys to Love is a go to store for many Houstonians. They have a large selection of toys of all types from newborns through teens and stock educational toys that even the museums don't carry.
Tip: Toys To Love has apparel and accessories for many different sleep-away camps. They'll even help you put together care packages for your camper!
---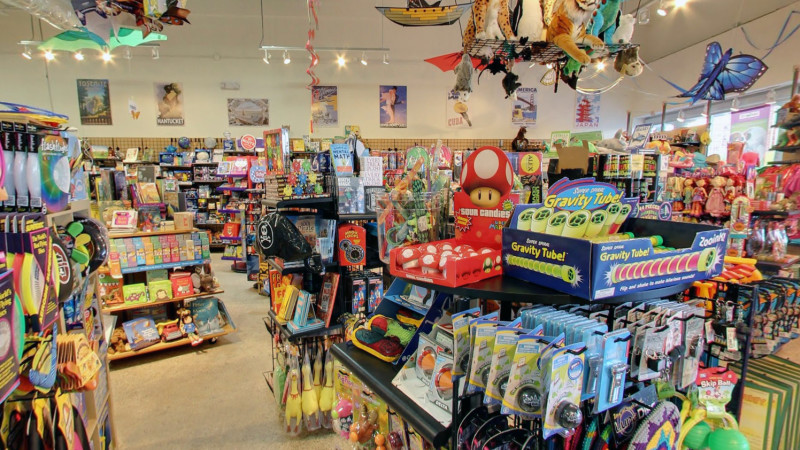 2934 S Shepherd Dr
Houston, TX
Sure, Whole Earth Provision Co. is not a toy store, per say, but with their large selection of toys it is hard to omit them from this list. Right along side the khakis and hiking boots, you'll find kites, plushes, outdoor toys and games. Who would have thought! There are two locations in Houston, near the Galleria and in Montrose.
Tip: Many of their toys have a nature focus as the Whole Earth store is committed to Earth preservation efforts!
Photo credits: Fotolia/dmitrimaruta, Big Blue Whale, Tomfoolery Toys & Books, Nan's Comics, Whole Earth
Originally Published on Mommy Nearest