9 Holiday Shows for Families in Houston
I'll never forget the first time we took my oldest to see the Nutcracker. I wasn't sure if she was really ready to sit through an entire ballet performance, but the tickets were affordable and we went for it. While we had our squirmy moments, the music, dancers, costumes and sets made it all so special. I kept sneaking peeks at her to try and memorize her look of awe as she watched the graceful ballerinas float across the stage. Watching our kids enjoy something new and different is one of the most amazing things about parenting, right?
We all know that Houston has a great theater scene, and lucky for us it really shines during the holiday season. We've rounded up the nine best holiday shows for families in Houston—perfect to fill your school-free days, entertain your out-of-town guests and put an end to your cabin fever.
---
Fancy Nancy: Splendiferous Christmas The Musical, Main Street Theater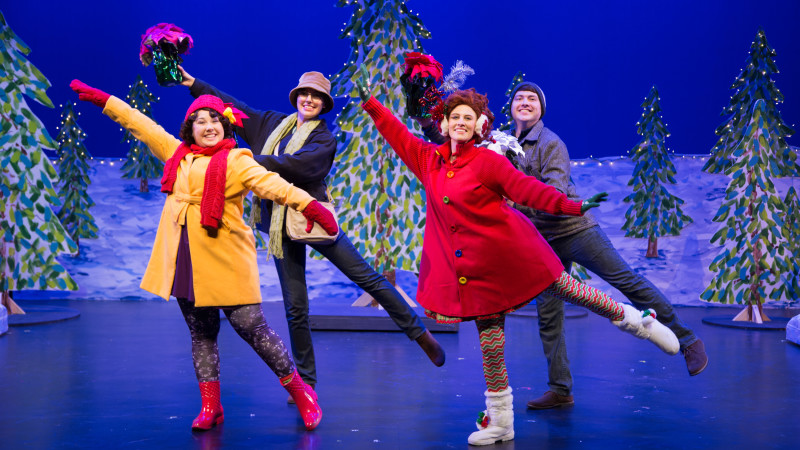 Main Street Theater2540 Times Boulevard
Houston, TX
When: Through December 23
Cost: $18-$20
I am sure you are familiar with the magnifique Fancy Nancy books (that's French for magnificent). For her biggest fans, Main Street Theater is putting on a performance of Fancy Nancy: Splendiferous Christmas, The Musical in November and December. Performances are recommended for children ages thre and up, and you are encouraged to come in your fanciest attire. You can meet the cast for photos and autographs after the show! Main Street also offers a few sensory-friendly performances, too; check the website for details.
---
The Nutcracker, Houston Ballet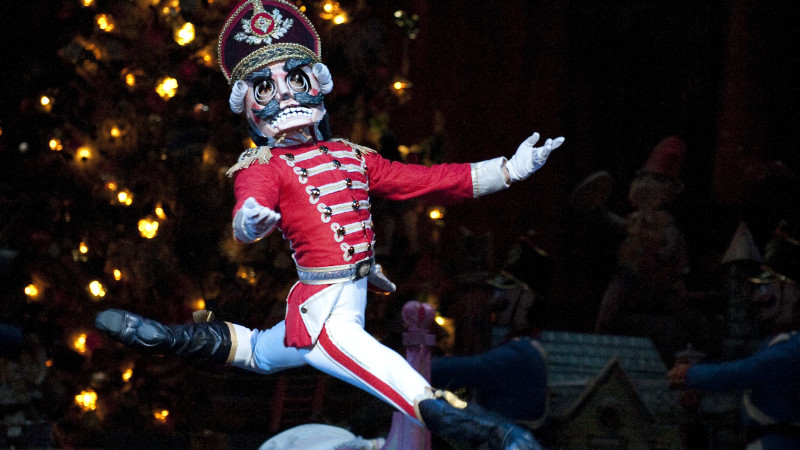 When: November 25–December 27
Cost: Tickets start at $35
What to expect: When your child is ready for the big leagues, there is nothing better than the Houston Ballet's presentation of The Nutcracker. This year is a new production of the classic ballet by Australian choreographer Stanton Welch. The Houston Ballet's productions never disappoint, and include dances from beloved characters like Clara, Drosselmeyer and the Sugar Plum Fairy, of course.
---
O Little Town of Bagels, Teacakes and Hamburger Buns, AD Players
A.D. Players Theater2710 W Alabama St
Houston, TX
When: November 30–December 23
Cost: $20 -$40 (Student and Senior Discounts apply)
Looking for something a little off beat? Consider checking out the AD Players production of O Little Town of Bagels, Teacakes and Hamburger Buns. The story focuses on a group of strangers whose lives all cross paths one fateful Christmas Eve. Set in Palestine, Texas in 1960, the story brings together themes of faith, love,and the re-affirmation of Christmas. Keep in mind that this production is recommended for ages five and up.
The Velveteen Rabbit, Company On Stage
536 Westbury Square
Houston, TX
When: December 3–7
Cost: $10
This season, Company on Stage is performing the classic Velveteen Rabbit. The original children's story, published in 1922 by Margery Williams, tells the tale of a stuffed rabbit and his hopes to become real through the love of his owner. Performances by Company on Stage are always very child-friendly and you can't beat the price! They also offer autographs and pictures after the show.
---
The Adventures of Santa Claus, Express Children's Theater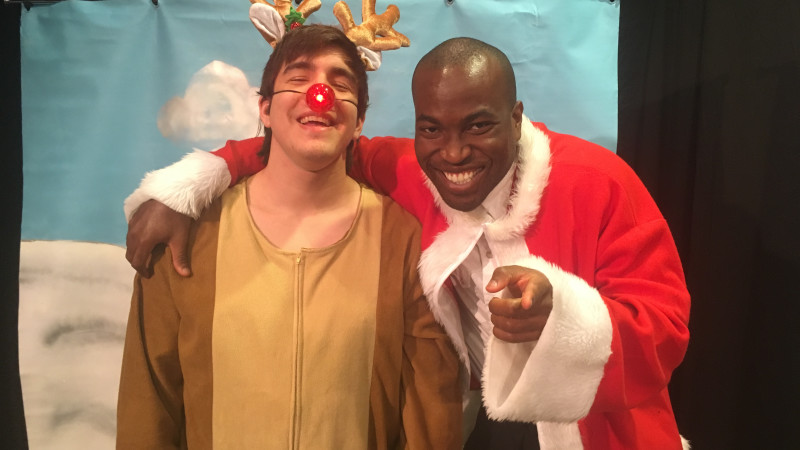 446 Northwest Mall
Houston, TX
When: December 3, 10 and 17
Cost: $10
The Express Children's Theater will tour around Houston with their show, The Adventures of Santa Claus, but you can always catch them on Saturdays at 2pm at their theater home in Northwest Mall. This production is a musical about a little boy named Santa who learns that he was destined to bring joy to the world.  Children under the age of two are welcome, and also free!
---
Celebration, Houston's First Baptist Church
When: December 7–11
Cost: $8-$28
If you are looking for a performance that celebrates the reason for the season, look no further than Houston's First Baptist Church. Each year, this church puts on the Christmas pageant to end all pageants. There are eight different performances, featuring all your favorite Christmas characters, carols sung by a 500-voice multigenerational choir and orchestra and a presentation of the Christmas story with live animals. At select performances, they offer childcare for kids kindergarten and younger for $12. Just be sure to register in advance.
---
When: December 9–11
Cost: $17.50-$25
The Ballet Forte company also puts on a production of The Nutcracker at the Stafford Centre each December. There are limited performances, but we like this presentation because tickets are more affordable and they offer a few matinee times for working around sleep schedules. You also have opportunities for autographs and photos with the dancers after the show.
---
Best Christmas Pageant Ever, Class Act Productions
When: December 9–11
Cost: For tickets, email tickets@classactproductions.org
The Best Christmas Pageant Ever is a comedy about a couple attempting to put on a church Christmas pageant and being confronted with casting the Herdman Kids—the most disruptive kids in the history of pageants. Class Act Productions take place in Spring, Texas, so it's perfect if you live north near the Woodlands.
---
All of the Other Reindeer, InterActive Theater
When: December, varies times
Cost: $6 and up
The InterActive Theater production of All the Other Reindeer focuses on the other eight not-so-famous friends of Rudolph. Shows take place in the Heights and they also offer Saturday matinee showtimes at 11am.
Photo credits: Visit Houston, RicOrnelproductions.com, Visit Houston, Express Children's Theater
Originally Published on Mommy Nearest