18 Winter Break Activities for Houston Families
Now that I have school-aged children, I look at winter break with anticipation and dread. On one hand, I love having no schedules and the flexibility to take off as a family and enjoy all that Houston has to offer. I revel in the chance to spend time together without the pressure of homework, after school schedules and all of the daily shuttling to-and-fro.
On the other hand, I am a realist. After about 2.5 days of the kids constantly destroying our house and whining that they're bored…we need to get out. This year we are not traveling over the holidays, so we need a game plan, and I know I'm not alone. Here is a handy list of 18 winter break activities (from visiting Discovery Green to taking in holiday show) I am keeping in my back pocket to help our Houston staycation be a memorable one.
---
Check out the holiday lights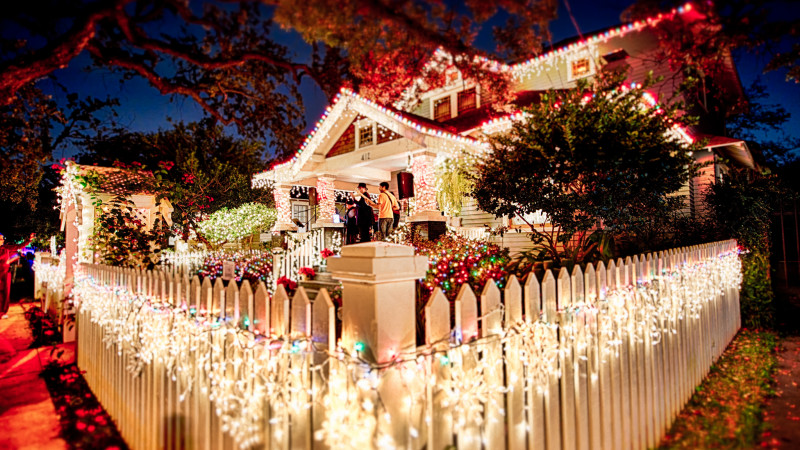 There are plenty of amazing holiday light displays that last through January—it's hard to squeeze in all your Christmas fun before December 25! Our favorites include Zoo Lights and Moody Gardens, but driving around River Oaks is also an easy spur of the moment outing for the fam.
---
Take in a show
AD Players, Main Street Theater and the Houston Ballet all have performances that span over the winter break. Check out details on all of the upcoming productions here.
---
Go for a "hike"
Now that the oppressive heat has lifted, walking around Houston is actually manageable. If you have stroller-aged kids, this is a great list of trails. My favorites for older kids include Houston Arboretum & Nature Center or a drive to Brazos Bend State Park. Bike rides, kayaking the bayou and other outdoor activities are great this time of year, too!
---
Visit the new art at Discovery Green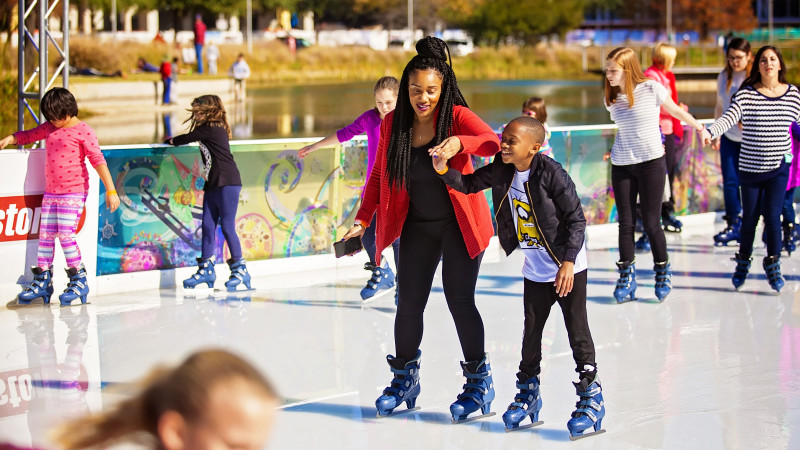 Firmament, by Christopher Schardt, features a 52-foot wide canopy comprised of 21,600 LED lights and will be illuminated from dusk until 11pm each night. Then stroll through the Enchanted Promenade (giant peony bouquets) and go ice-skating.
---
Go ice skating
Speaking of ice-skating, did you know there are actually a few rinks in town? You can visit the ice at the Galleria Ice Skating, Memorial City Mall Ice Rink, Discovery Green and at The Woodlands mall to get your wintry fix.
---
Trek to Moody Gardens
Celebrate a Caribbean Christmas this year at Moody Gardens in Galveston. Ice Land features more than two million pounds of ice carved in to an underwater wonderland with tropical fish, rays, turtles and more. When you enter, you are all given a parka to wear as you explore the sub-zero sights (the only parka your kids may ever see). There's a pretty sweet ice slide that they'll love, too. Tickets are $26.95 for adults and $21.95 for kids. If you plan to spend the whole day at Moody Gardens, check their website to bundle tickets with other attractions.
---
Celebrate winter at a water park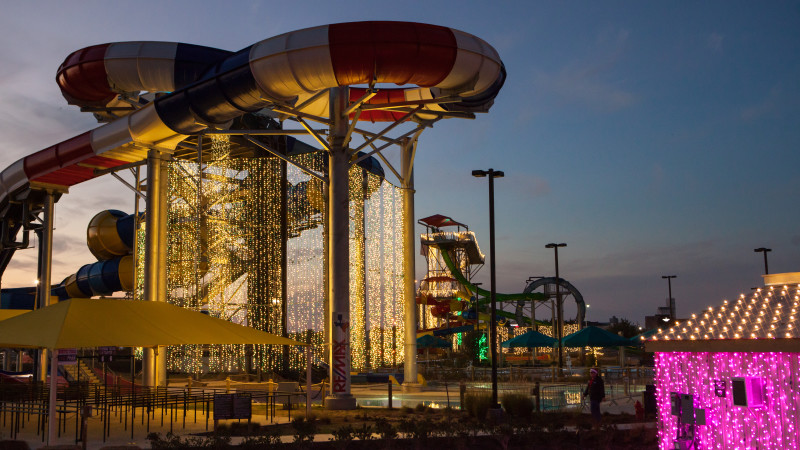 Colder weather is not stopping Typhoon Texas from keeping its doors open. Through December 31, the park transforms into WinterFest and offers a petting zoo, pony rides, fun in Santa's Workshop, train rides, lights, ice skating and naturally, a giant slide. Tickets can be purchased online and are $24.95 for adults and $19.95 for kids.
Find a new favorite playground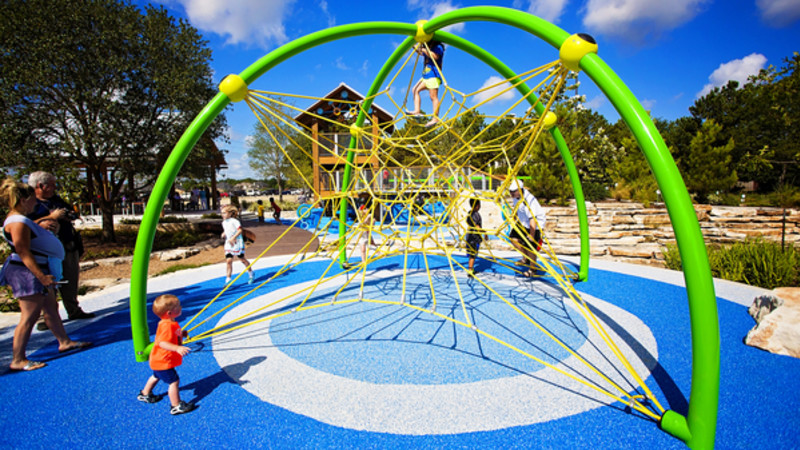 While our neighborhood playground has a special place in my heart, sometimes it is good to change it up. Consider checking out the dinosaur playground at Travis Spark Park or finding some of these hidden playgrounds.
---
Try the city's best hot chocolate
A Houston institution, The Chocolate Bar is the place to treat your crew to something sweet. Plus, you can get a frozen version if the temperatures outside decide to turn balmy.
---
Celebrate holidays from all over the world
Through January 9, the Children's Museum of Houston is celebrating diversity with Seasons of Sharing. Kids can learn about the traditions of Ramadan, Diwali, Hanukkah, Los Posadas, Christmas in Norway, Kwanzaa and the Lunar New Year all in one place.
---
Go on a day trip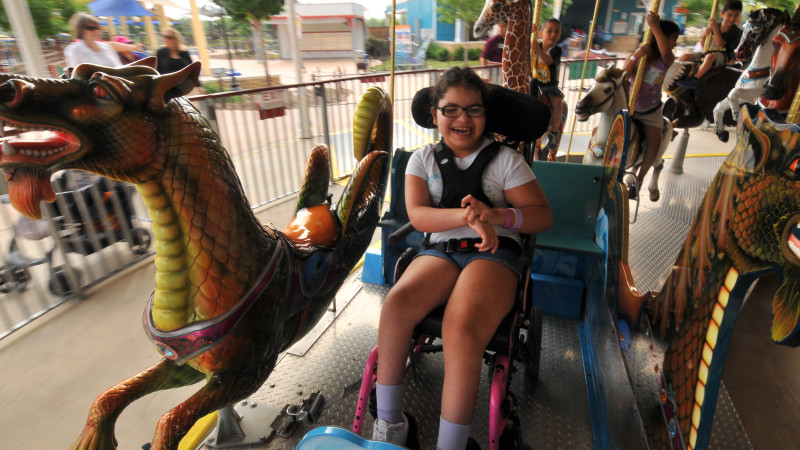 Texas may be big, but it's not too big to get to a new destination in a matter of hours. If you need to get out of town, consider one of these kid-approved day trips or our complete guide to Galveston.
---
Sign up for winter break camp
Still need to get a little work done over the holidays? Several Houston Little Gym locations host fun and engaging winter break camps that you can do during one or both weeks of the school vacation. (Bellaire, Friendswood, Heights, and Memorial are just a few of the participating locations!)
---
See the Christmas Village at Bayou Bend
Ima Hogg's house is still the place to be over the holidays. You'll find carolers, Santa, a faux snowball play area as well as crafting opportunities and holiday treats at the Christmas Village through January 1. The gardens are illuminated with lights and decorations to impress even the littlest kids. Tickets range from $10 to $18, and children 4 and under are free.
---
Go to the movies
Movie gift cards make an excellent present for the holiday season. Then, you can immediately use them at a matinee show over winter break! We'll be going on a family date to see Trolls, Moana or Fantastic Beasts and Where to Find Them.
---
See a holiday train display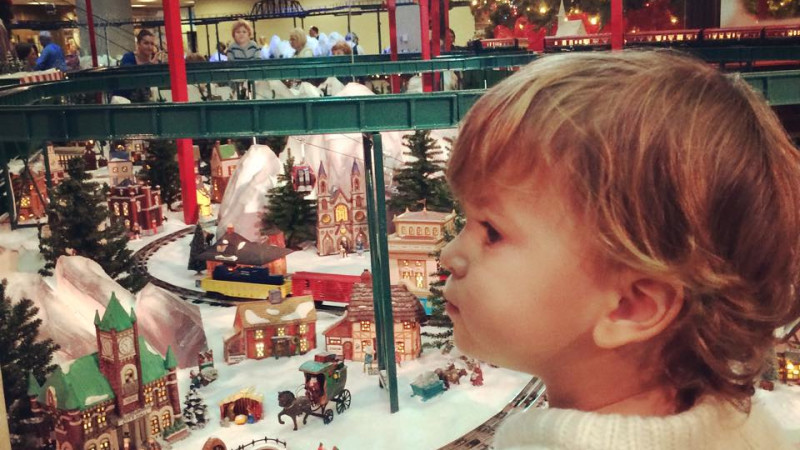 Second Baptist's Christmas Trains are back! The church fills its atrium with an impressive model train display that is totally free and open to the public from 10am to 2pm every day except Sunday through December 31. You'll find snowy villages, mountains, landscapes, the works. There is even a place where you can have your little ones pop up in the middle of it.
---
Visit the museums
If you haven't had a chance to make it to the Houston Museum of Natural Science to check out Mummies of the World or Museum of Fine Arts Houston's Degas: A New Vision, now's your chance. We've also got a full list of free times at almost every museum in the city, so you don't have to spend a lot.
---
Jump it off
During the holiday season, it's not uncommon for kids to literally be bouncing off the walls. So I take them to play space where they can do it freely: Pump It Up, WonderWild and SkyZone are some of our favorites. These indoor play spaces are great for tinier tots.
---
Have a rockin' New Year's Noon!
Our days of partying it up on New Year's are long gone. The best way to still celebrate the holiday is with the Children's Museum and their Rockin' New Year's Noon celebration. You get all of the excitement of a countdown without the late bedtime. If you can't make it out to the museum that day, Netflix has a pretty sweet countdown, too. We put that on at 8pm, let them go crazy and then put them to bed.
Photo credits: Typhoon Texas/WinterFest, John Chandler, Katya Horner, Typhoon Texas/WinterFest, Katya Horner, Morgan's Wonderland, Amanda Sorena
Originally Posted on Mommy Nearest