5 Family Memberships in Houston That Are Worth the Cost
We love to get out and take advantage of all of the museums and attractions Houston has to offer, but multiply admission by five and it gets pricey fast. Family memberships to some of our favorite locales have been a sanity saver. Not only has it saved us a ton of money, but I never feel guilty if we are only able to spend a few hours checking out a museum before we bail. It also means that I literally always have something for us to do in my back pocket. Plus, memberships are worth their weight in gold over the summer when scorching heat and cabin fever really set in. Here's a break down of some of our must-have family memberships.
---
Houston Museum of Natural Science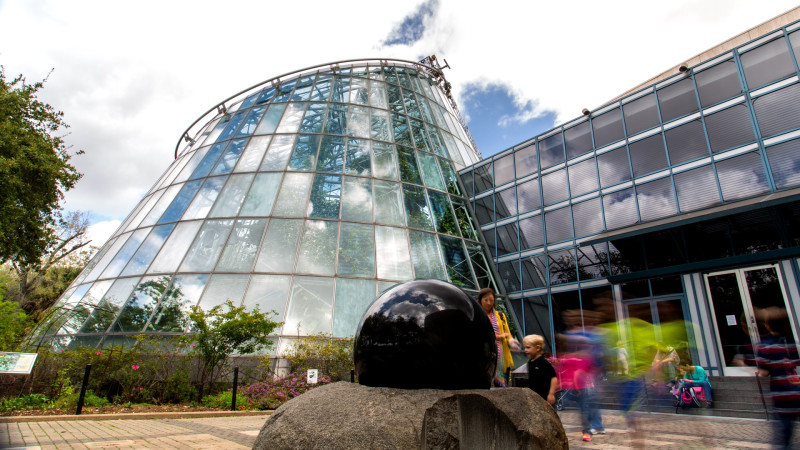 HMNS
Houston Museum of Natural Science5555 Hermann Park Drive
Houston, TXWhy we love it: The Houston Museum of Natural Science is one of the top 10 most visited museums in the country. Not only are they great at bringing in world class exhibits, but their permanent collection including the Hall of Ancient Egypt, Morian Hall of Paleontology, Wiess Energy Hall and Frensley/Graham Hall of African Wildlife keep us coming back over and over again. We visit HMNS at least six times a year, and more over the summer when an air-conditioned destination that opens at 9am is life saving. Now that we have an elementary school-aged child, I also can't speak highly enough about their summer camp program. It amazes me that even after countless visits, I learn something new on every trip.
Costs: Regular admission is $25 for adults, children ages three to 11 are $15. At $115, a family membership with two adults and up to four kids pays for itself in two visits.
Perks: Membership allows you discounts at the Museum Store, reduced rates for lectures and classes (think summer camps) and discounted admission to the Cockrell Butterfly Center, the Wortham Giant Screen theater and the Burke Baker Planetarium. There are also special members-only events throughout the year. Don't forget, your membership is good at the HMNS in the museum district and the one in Sugar Land!
---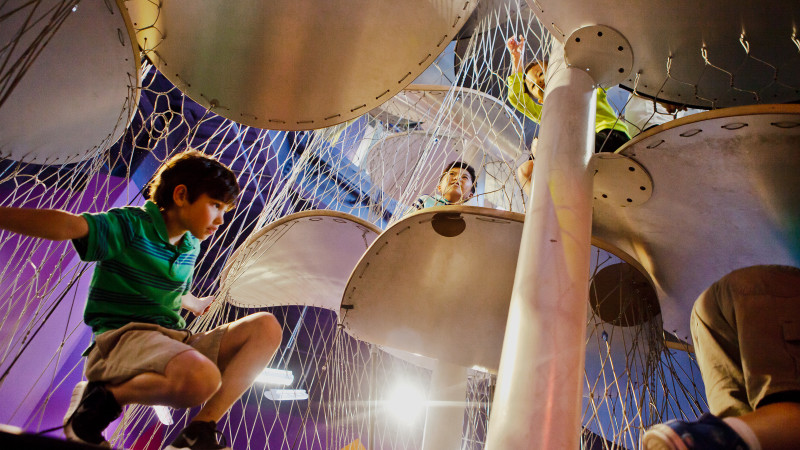 Children's Museum of Houston
Children's Museum of Houston1500 Binz Street
Houston, TXWhy we love it: The Children's Museum of Houston calendar is always packed with something new and different to capture our kids' imaginations. They are great at staying on trend with their events and special programs. This summer is all about science fiction, which I know my kids will love. When my twins were small, we practically lived at the Tot Spot, which is only open to children under the age of three. I could let them run wild without fear of them actually running away! There is a fantastic "Mommy Mingle" there, too, which is awesome for meeting other local moms and having grown-up convos. As our kids have gotten older, we've enjoyed exploring all that the museum has to offer. Our favorites still include visiting the baby chicks outside, water play at FlowWorks, the How Does It Work area, and, of course, Kidtropolis. We also never leave without doing some DIY face painting and a stop at the art center.
Costs: General admission is $12 for anyone over the age of one. The basic family membership is $120 and gets you entry for four individuals. For our family of five, the cost goes up to $140 for the Family Plus membership, but we get admission for up to six people. If you plan to visit the museum three times in a calendar year, then the membership is worth it.
Perks: There is a members express line for faster check-in and Early Bird Member Hours where you get entry a full hour before the museum is open to the public. There are also member-only parties around the holidays and Halloween as well as discounts for birthday parties. Your membership is valid at the main Children's Museum in town and at the Fort Bend Children's Discovery center in Sugar Land.
---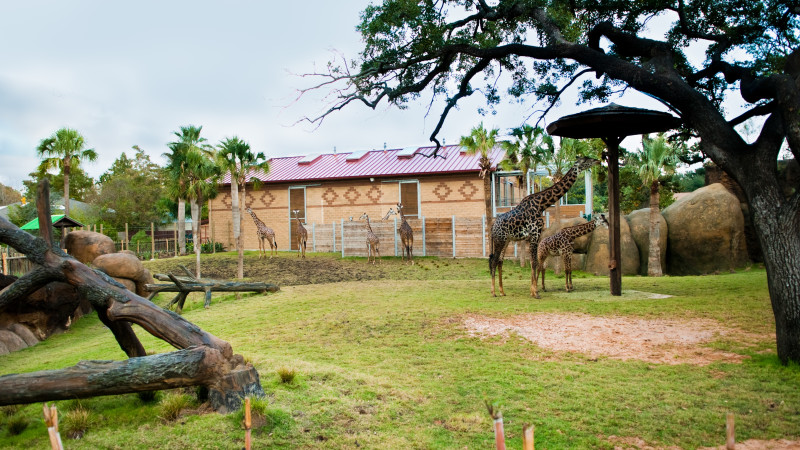 Visit Houston
Houston Zoo6200 Hermann Park Drive
Houston, TX
Why we love it: The Houston Zoo was recently named the second most visited zoo in the country, behind the San Diego Zoo, and it is not hard to see why. What I love about having a membership is that I don't feel the pressure to "do it all" in one visit. Some days we get in early and are able to swing by all of our favorite animals before lunch. During the summer, we sometimes visit just to use the splash pad. Other days, we are on a mission to check out the petting zoo and feed the giraffes. When you add in some of the seasonal events that the zoo offers, it's not hard to rack up multiple visits a year. It doesn't hurt that they open early (9am) too, which makes for a perfect morning activity.
Costs: If you are paying full price, an adult ticket will run you $18 and kids ages two to 11 are $14. The $139 Family Membership gets us two named adults and up to three children, which is perfect for our family. You also get one single use guest pass. For $20 extra, you can go up to the Family Plus membership, which covers two adults and five children. Two visits is all it takes for this membership to save money!
Perks: For starters, you practically get to walk right in and skip lines with the members-only area. You get discounts on tickets for the carousel, access to special member events like Zoobilee and Member Mornings with early entrance at 8am the first Saturday of each month. Membership also gets you discounts on behind-the-scenes tours and early registration for the zoo's summer camp program, Camp Zoofari. My favorite event of the year is the adults-only Feast with the Beasts and our membership has gotten us great discounts there, too. With your membership also comes access to renting pavilions for birthday parties.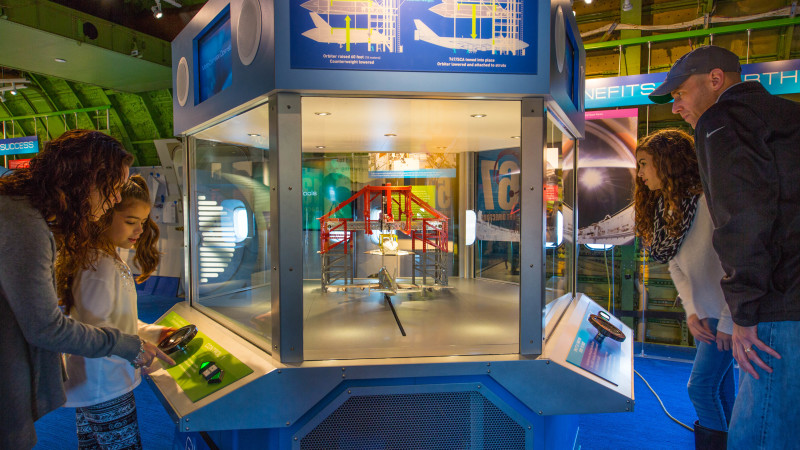 Space Center Houston
Space Center Houston1601 NASA Parkway
Houston, TX
Why we love it: I feel so lucky to live near NASA and have the opportunity for our children to meet real-life rocket scientists. When we visited the Space Center last year, I got choked up listening to Astronaut Colonel Brian Duffy tell the crowd at his "Meet an Astronaut" talk the importance of visiting educational centers because you never know what might spark a child's interest in science. There is so much to do and see, that you'll want to keep coming back. Our favorites include the two tram tours, Independence Plaza and the Living in Space talk at the International Space Station. Since practically every person who visits us in Houston wants to see "Mission Control," having a membership makes sense for discounts alone.
Costs: Adult tickets to Space Center Houston are $29.95 and kids ages four to 11 are $24.95. A Family Curiosity membership for four people is $129 and the Discovery membership for six people is $175. The membership easily pays for itself after two visits.
Perks: The admission prices alone made us contemplate a membership. With the Family Curiosity membership, you get basic perks like invites to member events, free parking and shopping and food discounts. If you go up a level to the Discovery membership, then you also get free admission to exhibit parties, birthday cards singed by astronauts for each of your kids, guest passes, early registration for camps and a complementary Smithsonian Affiliate membership.
---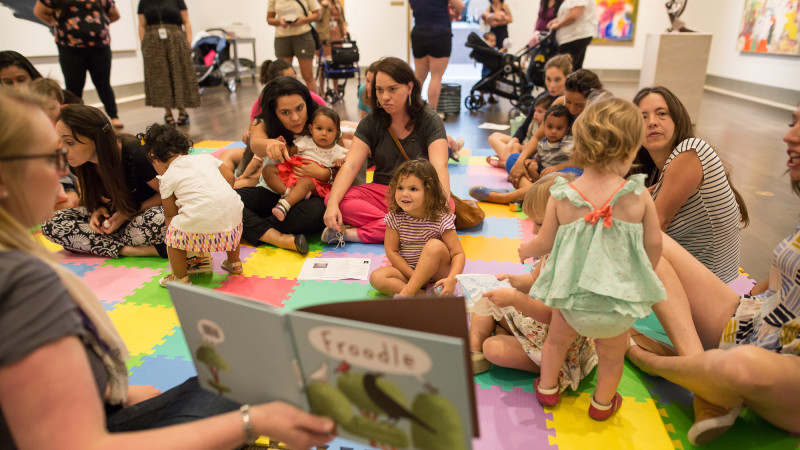 Trish Badger/MFAH
The Museum of Fine Arts Houston5601 Main Street
Houston, TX
Why we love it: While kids under the age of 12 are always free at the Museum of Fine Arts Houston, someone's gotta go with 'em! MFAH has a number of family-friendly programs throughout the year, but they are especially great during the summer with Family Storybook Circles, Little Artist events and Saturday Sketches. I don't think I will ever forget visiting the Degas: A new Vision exhibit last year and then sitting with our seven-year-old and trying our best to sketch Degas-style ballerinas with watercolor pencils. It was a great lesson for her (and I) to take in inspiration and try it ourselves.
Costs: Even on Free Thursdays, seeing the visiting exhibitions is going to cost you. General admission tickets are $15 and special exhibits range in costs from $15 to $18 for adults. With individual memberships at just $60, I only need to see a few things before my membership has paid for itself. I love that I don't need up upgrade my membership until our kids are in middle school.
Perks: A MFAH membership will get you discounts at the shop, discounted tickets to films and invitations to exhibition preview parties. Don't forget that memberships at MFAH also get you discounted admission to Bayou Bend collections and the Rienzi House, which also have story times and kid activities.
---
Other memberships to consider:
Last year we purchased our first membership to a community pooland it was amazing. We seriously visited the pool at least four days a week, and often met up with school friends to float the afternoons away. If you plan on visiting any of the Houston water parks, it might be worth it to become members and stretch your dollars a bit further. Becoming a member also pretty much guarantees that you will make more of an effort to make good use of that membership card and visit multiple times. If your kid can't get enough of the Hermann Park Train, then becoming members of the Hermann Park Conservancy is a good idea. You get tickets for the train and unlimited free rides the second Saturday of the month. While the trails might be free to walk at the Houston Arboretum & Nature Center, if you become a member you get discounts on special event tickets, classes and camps. If theater is more your thing, become a season ticket holder for Main Street Theater. They have packages for three, four, five shows or the whole season!
---
More cost saving tips:
• I'll let you in on a secret, since my husband is rarely able to join us on our trips during the week, I tend to purchase the cheaper memberships with entry for four instead of going up the level to the next membership. On the off chance he does join us, most memberships allow you to purchase discounted general admission tickets. It is usually still cheaper for me to buy him one ticket than if we had upped our membership to allow for entry for five people.
• Keep in mind the age of your kids when you are purchasing the memberships. While you might be a family of four, if your youngest child still falls under the "free entry" policy, don't include them in your membership. For example, when our twins were under the age of two, I only had the $79 Individual membership at the zoo for myself and our oldest. No sense in paying for all of the kids until you have to!
• Many of the larger Houston businesses have relationships with museums. I always ask if there is a discount for employees, and as long as I have something showing the logo of where my husband works, they usually give it to me. Some of these discounts can be as big as 20 percent off the membership, which is huge. Same is true for military, students, etc. It never hurts to ask!
• Memberships make for great gifts. If grandma and grandpa are searching for a bigger ticket item to give your kids for birthdays or holidays, instead of more stuff, ask them to purchase your family's membership and offer to bring them along on the adventures.
Originally Posted On Mommy Nearest