30 Museums Every Houston Kid Should Visit At Least Once
The rest of the country is slowly catching on to what we Houstonians already know: we live in a pretty amazing place. Not only can we boast about our amazing food and cultural diversity, but we also get to brag about our world-class museums. In fact, the Museum District alone has 18 institutions within walking distance to each other, and approximately four million visitors each year—and that doesn't even begin to cover all of the other museums and historic sites in the area at-large. Of these museums, a surprising number of them are kid-friendly. Here's a list of 30 museums every Houston kid (and adult!) should visit at least once.
---
Museum District
---
1. If we're talking about museums and kids, the first thing that comes to mind is the Children's Museum of Houston. It's consistently rated as one of the top children's museums in the nation for its variety and creativity—and for good reason. The third-floor TotSpot caters to the under-three set with a secure, enclosed space that allows little ones to roam freely (without the worry that they'll get too far or be overrun by older children). As kids grow, areas like Kidtropolis, the Matter Factory and FlowWorks offer endless opportunities for play-based learning. The museum is constantly hosting special event days and offers innovative add-ons, like the spy training S.E.C.R.E.T. missions, that keep you coming back for more.
---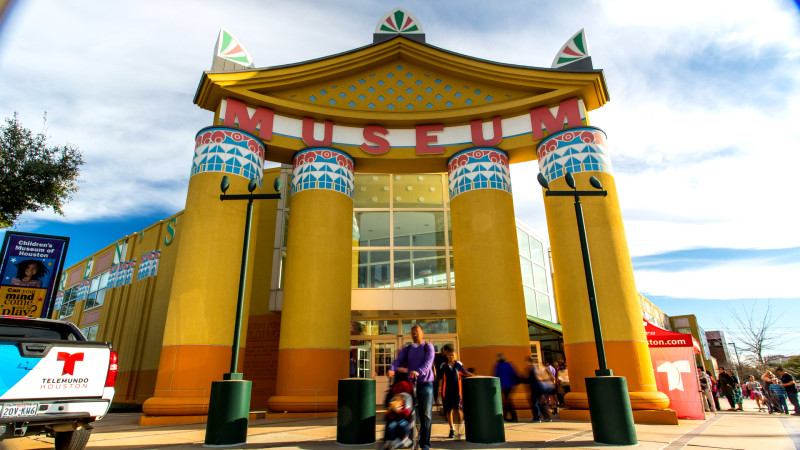 Visit Houston
---
2. You're probably already familiar with Asia Society Texas from their Spring AsiaFest events, but did you know they also have a small gallery in the Museum District? You'll find work on display from at least two different Asian artists, and throughout the year they also host various family days and school break activities (our favorites include their Lunar New Year celebrations and the live Mandala Sand Painting by the Mystical Arts of Tibet!). Don't forget to check out their event calendar for special events!
3. A fine art museum plus kids might sound like the worst idea you've ever had, but not when your visit is to the Museum of Fine Arts, Houston. MFAH does an amazing job of catering to kids with early exposure to the masters with their Family Programs. (Check their website to find MFAH Playdates and Sunday Family Zone events!). In the summer, they also have attractions that specifically cater to children. Remember: kids under the age of 12 are free, and MFAH also offers a number of free entry days—if you decide you want to visit the museum in sections to test out the kiddos' stamina, don't let the entry fee stop you.
---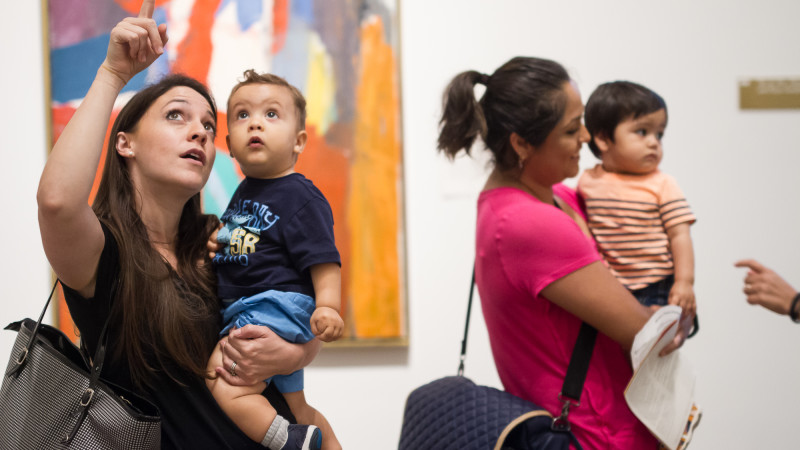 Trish Badger/MFAH
---
4. If the MFAH is too intimidating for you but you still want a taste of the Houston Art Scene, give the Lawndale Art Center a try. This smaller, free museum is open in the afternoons five days a week and features a wide array of art (think fashion, modern art and sculpture). They also have a mural on the side of the building that changes annually—and makes for great family photo ops.
5. The Houston Center for Contemporary Craft is across the street from Lawndale (and also free!). In addition to their gallery offerings, the center boasts a number of artists in residence. If you catch them working, they tend to have an open-door policy to them questions about their work. The center is kid-friendly, and hosts "Hands-on Houston" events, where you can create your own art for free on the first Saturday of every month. Before you leave, take a stroll through the craft garden and learn about the various plants that they use as natural dyes for art-making.
6. The human body is pretty freaking cool, and one visit to the Health Museum will let your kids know it, too. Stand under a giant ribcage, walk through a model brain and prepare to get mesmerized by a 12-foot beating heart. If your kids are over seven, they can also participate in the DeBakey Cell Lab to experiment with some cell biology. Of course, if the whole scene doesn't freak you out, they can also crawl through the giant colon!
---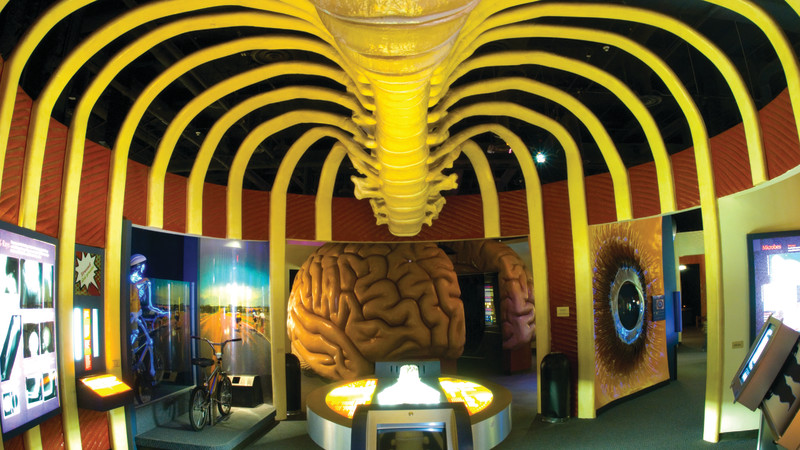 Health Museum
---
7. If you're on a first-name basis with a certain Triceratops named Lane, then you might be a regular at Houston Museum of Natural Science. The Morian Hall of Paleontology is phenomenal and worth a visit on its own, with its seemingly endless displays that take you through earth's history from dinosaurs through mankind. They also recently opened up a viewing area, where you can see staff working on cleaning new fossils (and can ask questions about their work and discoveries!). We are also big fans of the rest of the museum's permanent collection, including the Hall of Ancient Egypt, the Welch Hall of Chemistry and Frensley/Graham Hall of African Wildlife. Don't leave the HMNS without a stop at the Cockrell Butterfly Center or the Planetarium.
---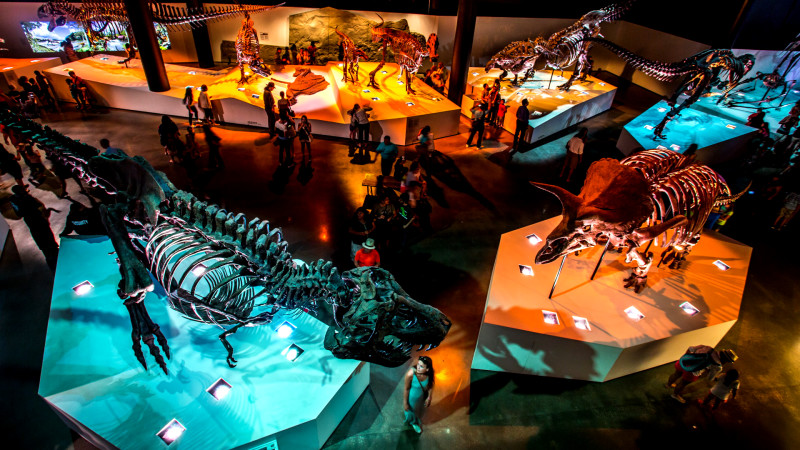 Visit Houston/Julie Soefer
---
8. The Holocaust Museum Houston has reopened after a multi-million dollar renovation and is sure to be emotional for all who attend. The museum bears witness to the tragedies of the Holocaust by beautifully giving voices to Houston area survivors and preserving the memories of the many people killed. Due to the nature of the content of this museum, it's more suited for older children. While it won't be an easy visit, learning about the history of Worlld War II will give you the opportunity to talk to your children about the dangers of hatred and why we have to combat it.

9. The Contemporary Arts Museum Houston is another free, hidden gem that you've probably walked by 100 times. It's located next to MFAH and typically houses two different exhibitions at any given time. While it may be on the smaller side, if you're in the museum district, it's worth a stop. They also offer talks, performances and hands-on days, where all ages are encouraged to take inspiration from the gallery and make art together.
---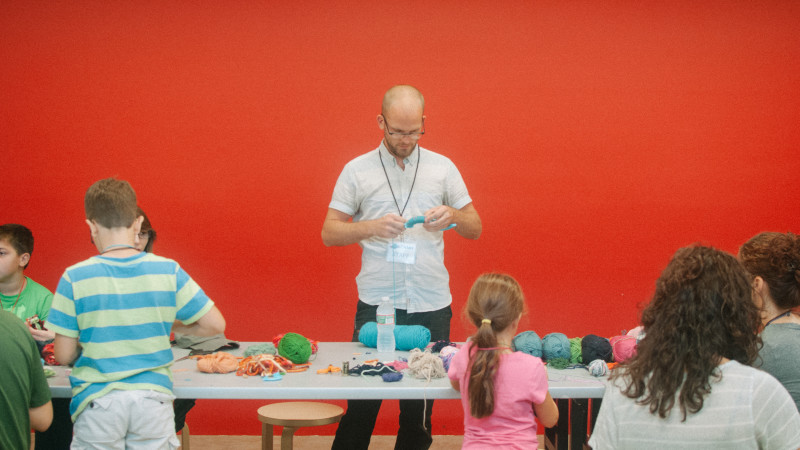 CAMH
---
River Oaks/Montrose
---
10. Sometimes it's good to remember that photos aren't meant to just live on our phones. At Houston Center for Photography, their mission is to increase our understanding of photography and its role in our society. As such, they offer 300 photography classes and workshops year-round, as well as a free rotating gallery featuring photography art from around the globe.

11. The Moody Center for the Arts is a small gallery tucked inside Rice University's campus that's caught our attention the past few years by bringing in large scale, colorful artwork that is begging to be Instagrammed. You won't spend more than an hour here, but we promise it is worth the stop. If it's a nice day, you can also explore the campus for the various public art sculptures or catch James Turrell Twilight Epiphany at sunset.
---
Courtesy of Michael Maltzan Architecture
---
12. As our kids grow up in an ever-increasing digital world, we like a museum that throws back to the basics with the power of the printed word. The Printing Museum houses a collection of antique printing presses, rare books and other historic newspapers that show how the process of print began and spread. They also have an artist-in-residence and offer guided tours for a small additional fee.
13. The Museum of Fine Art Rienzi is a private home designed by Houston architect Jon Staub in 1952. It was later donated to MFAH and turned into a museum for European decorative arts in 1999. While the home and the artwork are beautiful, our favorite thing to do at the Rienzi is drop in for story time. These typically happen in the summer and do require reservations. A docent will take you through the house and read different appropriate themed books in various rooms. Think Angelina Ballerina in a ballroom.
14. The Menil Collection is back open to the public after several months of reimagining the gallery spaces. Don't let the size of the museum deceive you—inside its walls, you'll find more than 10,000 pieces of art and artifacts collected from all over the world (think art from Africa, the Americas and Pacific Northwest alongside modern and contemporary art). The museum is free and the grounds around the museum are also a favorite spot for local family photographers. Pro tip: the Surrealism room may be a bit too much for kids, but they'll love the rest of the collection.
---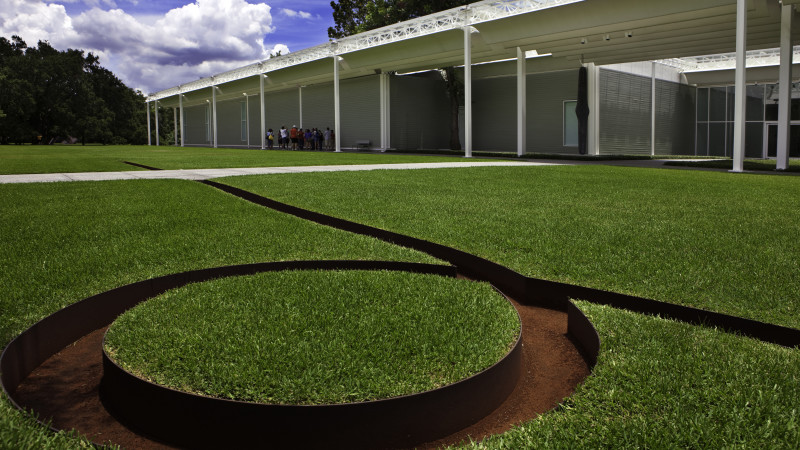 Menil Collection/Texas Highways Magazine
---
15. A "must-do" for Houston, especially in the springtime, is to visit Bayou Bend Collections and Gardens and take photos with the tulips and azaleas. Once the home of Miss Ima Hogg and her brothers, this historic Houston home and its grounds are now part of MFAH. Children under the age of nine are not permitted to tour the house on regular days, but they do make exceptions to this rule on Bayou Bend Family Days, where you can not only take a peek inside but also participate in various crafts and performances. Spring break and other school holidays are also good times to take advantage of free admission and special events around the gardens.
---
Midtown/Downtown/EAD
---
16. One visit to the Houston Maritime Museum and you'll never forget that Houston is one of the greatest port cities in the world. Not only does the museum explore the heritage and commerce development of the Gulf Coast, but it also has a pretty sweet ship model collection. They host family days on various Saturdays throughout the month and do offer guided tours.
17. If your little one goes crazy every time they see a fire truck, take them to the Houston Fire Museum. The highlight of this modest museum is the "Jr. Fire Station" play area in the back that is wonderful for kids under the age of five. In the museum section itself, you'll find antique fire trucks and other firefighter memorabilia. The museum also hosts Jr. Firefighter Weekends on Saturdays at noon and 12:30pm with playtime, safety lessons, crafts, and more.
---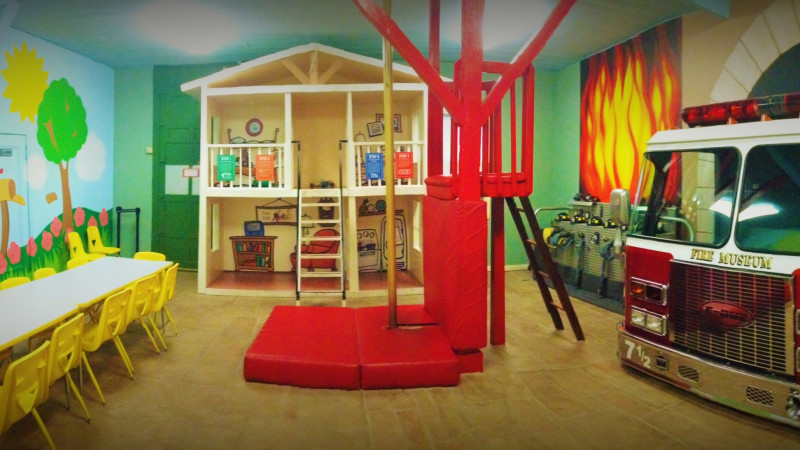 Houston Fire Museum
---
18. The Houston Police Museum is not large, but it is situated inside the Houston Police Headquarters, which (for any little officer-in-training) is pretty mind-blowing. The museum is free and displays artifacts from the Honor Guard, SWAT, and Mounted Patrols. You'll find a long display case with badges and various uniforms, plus a helicopter and a patrol car.
19. "Buffalo Soldier" is much more than the title of a Bob Marley song. It refers to the nickname given to African American soldiers of the 10th Calvary Regiment in 1867 by the Native Americans they encountered. You'll learn about this history (and many more military contributions by African Americans) at the Buffalo Soldiers National Museum.
---
The Heights
---
20. Houston is the unofficial "Art Car Capital of the World" and the Houston Art Car Museum shows you why. Each visit to the museum gives you a small taste of the Art Car Parade with a few different cars and local artists on display. Even with their limited space, this free museum does a good job of swapping their cars out on a regular basis, encouraging you to drop by frequently to see what's new.
---
Art Car Museum
---
Hobby Airport
---
21. Did you know that Howard Hughes was born in Harris County and had a role in Houston's aviation history? You'll learn about Hughes, the women of WASP (Women's Flight Training Detachment) and view a collection of various airline memorabilia at the 1940 Air Terminal Museum. This art deco building was once Houston's main terminal, and (in addition to the artifacts on display), you can ask to be taken to the hangar to see their collection of planes—including a St. Louis Helicopter and Lockheed Lodestar. The museum itself is located right next to Hobby Airport, so you can also take in some real plane watching.
---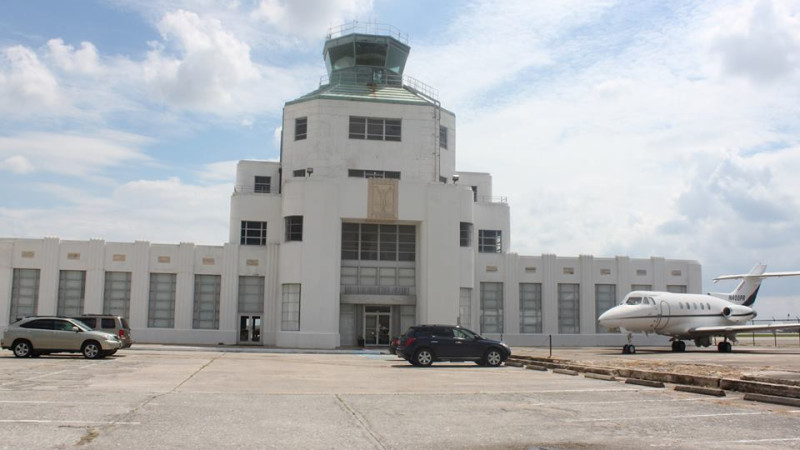 Amanda Sorena
---
Fort Bend
---
22. History comes alive at the George Ranch Historical Park. This 20,000-acre working ranch brings to life over 100 years of Texas history through volunteers acting as a living museum, representing four generations of one family in each of their historic homes. You'll start out in the 1830s Jones Stock Farmhouse to discover what early settlements looked like before moving through time, to the 1860s Ryon Prairie Home, 1890s Davis Victorian Complex, and finally the 1930 George Home & Cattle Complex. There are a number of hands-on activities along the way, like ranching demos and blacksmiths at work.
---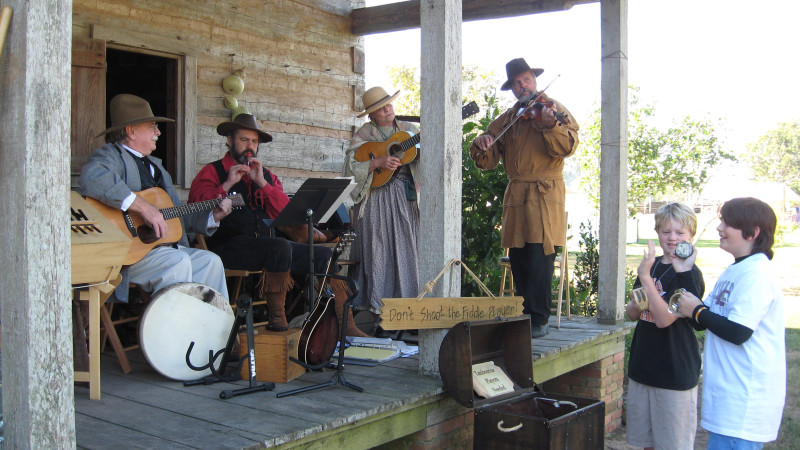 Visit Houston
---
23. Most kids go through some sort of train obsession phase—and some never grow out of it! For all of those train lovers, the Rosenberg Railroad Museum is for you. The main museum building is modeled after the original Rosenberg train depot and packed with a collection of railway history and memorabilia. To stop your kids from racing through it, ask a docent for a copy of the scavenger hunt. Once you leave the depot, you'll get a personalized tour of Tower 17 and a feel for what luxury travel used to mean in the restored 1879 "Quebec" car. There are other trains to explore onsite, as well as a model train room, a miniature train garden, a playroom and a WaWa's big wooden train outside.
24. To travel back in time into the lives of Stephen F. Austin's first colony of 1822, head to the Fort Bend Museum. The museum's gallery focuses on life along the Brazos River, complete with a small dress up station, and artifacts like prohibitionist Carrie Nation's infamous hatchet and Texas Ranger B.F. Terry's saddle. There are also special tours of the 1883 John & Lottie Moore Home and the 1850s Long-Smith Cottage. Be sure to check tour times before you go! In the summer, don't miss their Summer History Fridays or special Tea Parties at the Moore home.
---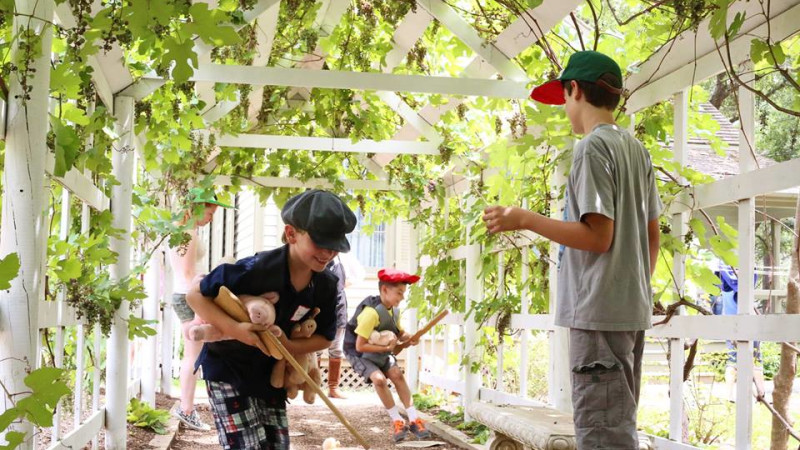 Fort Bend Museum
---
25. The Fort Bend Children's Discovery Center is the Sugar Land branch of the Children's Museum of Houston. It has many of the aspects that you know and love from the main CMH—just on a smaller scale. It's often less crowded, and if your children are on the cusp of being ready to venture out of the Totspot to explore How Does It Work? and Kidtropolis, this is a much more manageable location to start with. Remember, if you're members of the Children's Museum of Houston, you also get into the Fort Bend Discovery Center for free.
26. Similarly, the Houston Museum of Natural Science also has a HMNS Sugar Land hub—and this location is perfectly suited for younger children. Not only is it much smaller than the home museum, but it also offers a number of interactive activities in life and earth science, including a microscope lab for endless exploration. Additional special features include a Digital Dome Theater and a Dino Dig Pit. Your membership to HMNS gets in into this museum free, too!
---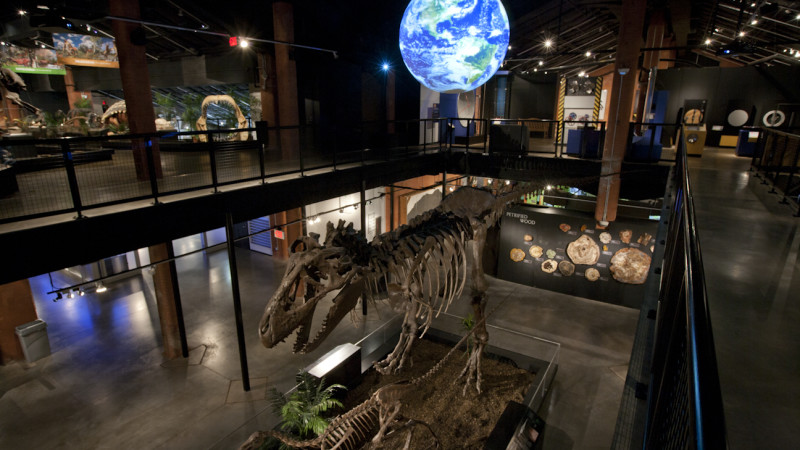 HMNS at Sugar Land
---
Outside the Loop
---
27. The Lone Star Flight Museum is relatively new to Houston and is fast becoming a town favorite. Not only does it have an impressive collection of planes on display, but their interactive, STEM-focused Flight Academy exhibit (about how planes fly and function!) is both fun and highly informative. Did we mention they have three replica cockpits and two hang glider simulators? Yeah, good luck getting your kids out of there by closing time.
---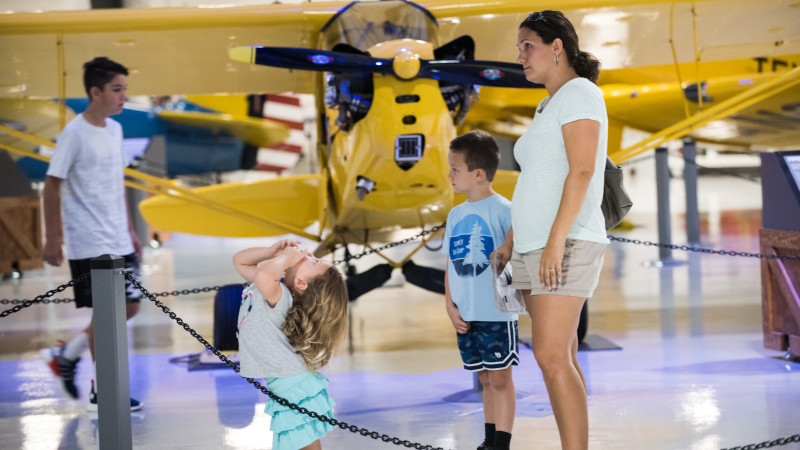 Lone Star Flight Museum
---
28. As you probably know, Houston takes its history pretty seriously. The San Jacinto Monument and Museum pays tribute to the Battle of San Jacinto during Texas' war for independence from Mexico. The museum covers details on the battle houses displays of weapons, uniforms and other memorabilia. You can also take a ride to the top of the monument to take in a view of the ship channel. In true Texan style, the San Jacinto Monument is just a bit taller than the Washington Monument; the designer, A.C. Finn, "neglected" to tell DC that it would stand on top of two terraces. Everything is bigger here, after all.
29. No Houston museum list is complete without discussing Space Center Houston. We are proud of our aerospace history—and show it off well. Plan your day around one of the NASA tram rides, either to visit Mission Control or the Building 9 (Astronaut Training Facility). You can't go wrong with either tour, and both stop at the historic Rocket Park to see the Saturn V rocket (one of three left in existence). Inside the main building, you can explore the International Space Station, Astronaut Gallery, Starship Gallery and the Blast-Off and Space Center theaters. Make sure to catch the "Meet an Astronaut" talks and take the time to walk across an actual orbiter access arm while checking out the shuttle replica in Independence Plaza.
---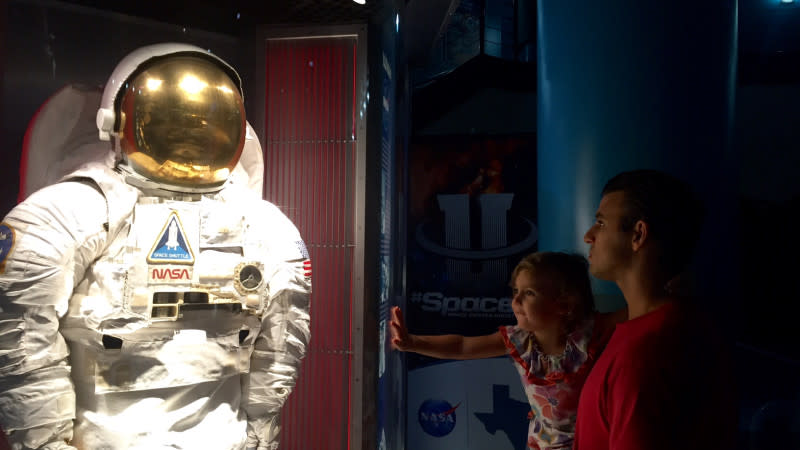 Space Center Houston/Amanda Sorena
---
30. Battleship Texas State Historic Site has reopened a number of their decks following a five-year repair. This battleship was one of the last to participate in World War I and World War II before becoming a museum in 1948 and moving to La Porte in 1983. There are a wide variety of tours and programs to check out, as well as ranger talks and STEM days. You can even download a free activities and puzzles pamphlet before you go to add to your self-guided tour. Note: Battleship Texas will be leaving the Houston area at the end of 2019.
Main image: Houston Museum of Natural Science/Visit Houston