10 Books Every Houstonian Kid Should Have On Their Shelves
When you live in Texas, fostering your kids' Texas pride is almost as important as fostering a love of reading. Why not do both with these 10 children's books that will engage your little ones in wonderful storytelling and illustrations, plus have them proudly clapping out "The Stars At Night Are Big And Bright…"
---
1. Hello, Texas by Christopher S. Jennings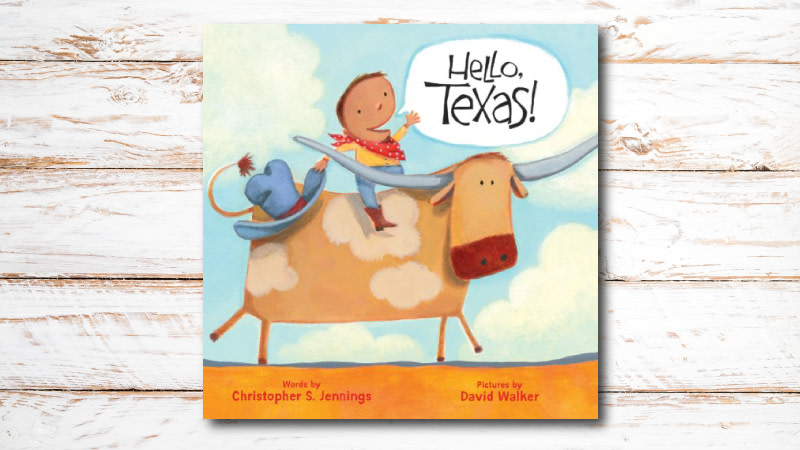 If you have a brand new baby Texan, this book is for you! Hello, Texas is a board book that features various recognizable Texas locales including Fort Worth Stockyards, Brownsville Zoo, Houston Space Center, The Alamo, San Antonio River Walk and more. In addition to introducing your little one to this great state, it also includes simple concepts for babies and toddlers to grasp like light and dark.
Best for: Ages newborn to 5
Field trip: If you aren't quite ready to go exploring the whole state with your babe just yet, consider checking out this list of 40 things to do in Houston before your baby's first birthday!
---
2. Goodnight Houston by Jennifer Solak & Kyle Solak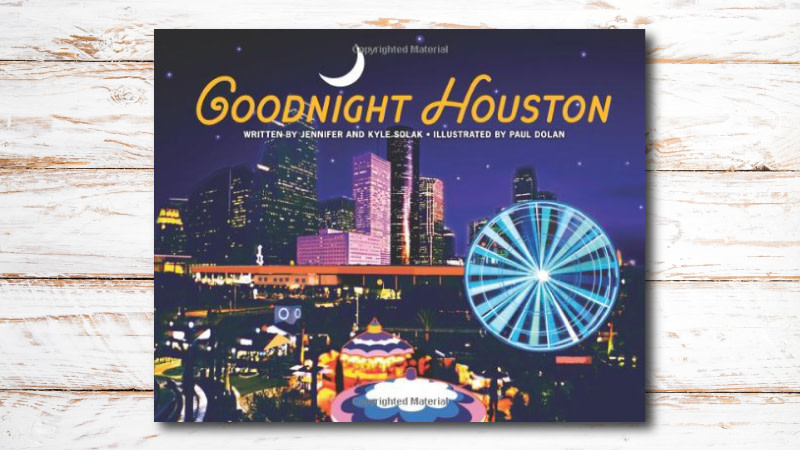 We became parents a few months after moving to Houston and were gifted with the wonderful Goodnight Houston book. The book reads with the same classic format of Goodnight Moon, but focuses on saying goodnight to many of Houston's beloved landmarks, teams and events.
Best for: Ages 2 to 5
Field trip idea: Goodnight Houston itself is a field trip guide! Use it as inspiration to find iconic Houston sites like The Orange Show, The Presidents Heads or the Water Wall.
---
3. H is for Harvey by Julie Beasley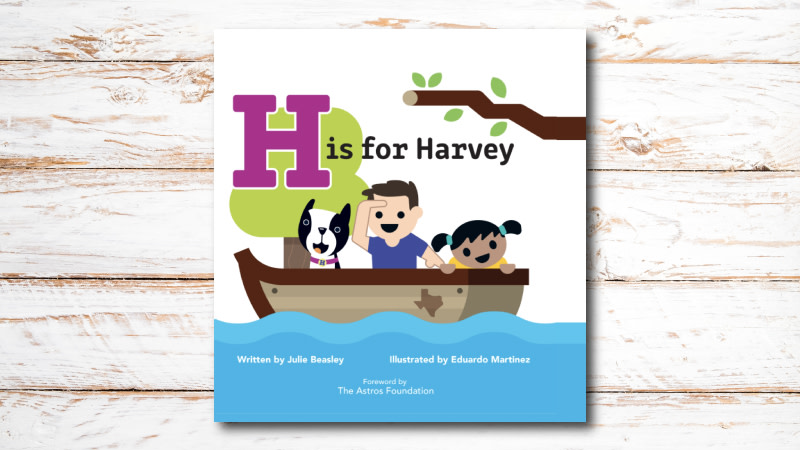 Our family was one of the thousands across the city that were impacted by the flooding Hurricane Harvey brought to Houston. As our neighborhood continues to recover, Harvey is still a regular topic of conversation in our home. H is for Harvey is a book geared towards children to help them process the historic storm as well as focus on the bigger aspects of kindness we witnessed in our city. H is for Harvey and also for Hope, Heroes, and Houston Strong.
Best for: Ages 3 to 7
Field trip idea: Houston-based artist Larry Crawford recently created a mural in the Westchase District dedicated to "Harvey Heroes." Fittingly painted along the concrete bank of a flood control channel at the intersection of the Brays Bayou Connector Trail and the Wilcrest Connector Trail (North of Westpark Tollway from METRO Park & Ride at 11050 Harwin Dr.). The "Harvey Heroes" features a thank you note from Houston to all of the rescue teams who helped evacuate Houstonians via boat during the devastating floods Harvey left behind.
---
4. Larry Gets Lost in Texas by John Skewes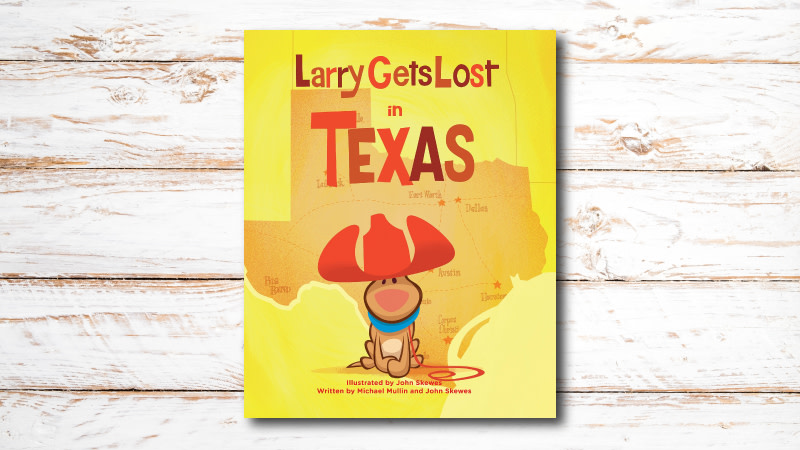 There are a number of "Larry Gets Lost" books and they are all crowd pleasers. In the Texas edition, Larry gets separated from his owners and looks for them all over the Lone Star State. He searches in Dallas, San Antonio, Fort Worth, El Paso, Amarillo, Corpus Christi, and, of course, visits NASA in Houston.
Best for: Ages 3 to 7
Field trip idea: We never tire of visiting Space Center to check out their new exhibits and climb all over the shuttle replica of the Independence. We often try to arrange our visits for Fridays or Saturdays so we can attend one of their "Meet An Astronaut" presentations.
---
5. Arthur Zarr's Amazing Art Car by Cathey Graham Nickell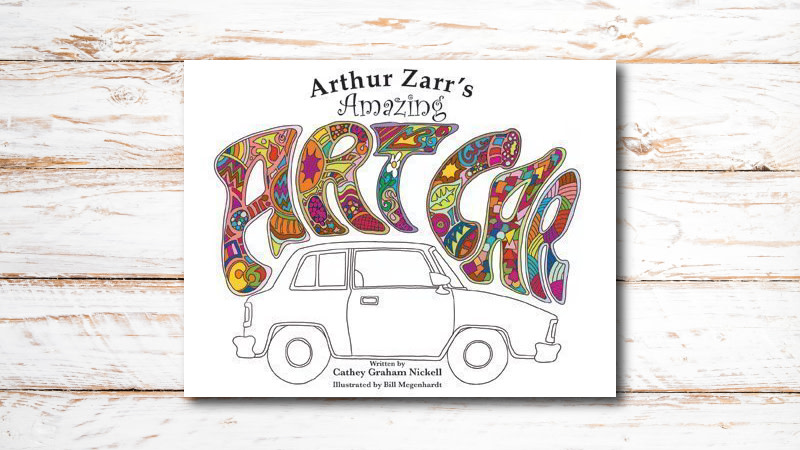 Houston is the unofficial Art Car Capital of the World, so it is only fitting to have a book devoted to the love of art cars. Arthur Zarr lives a plain life in a plain house with a plain car until he decides to start adding objects to his car. Over time, he creates a fantastic art car, making friends, and injecting more color into his life along the way.
Best for: Ages 4 to 9
Field trip idea: Read the book then go see the parade! The next Annual Art Car Parade is scheduled for April 13, 2019. Can't wait? Go visit the Art Car Museum—it's free and always has a few cars on display year-round.
6. The Legend of the Bluebonnet by Tomie dePaola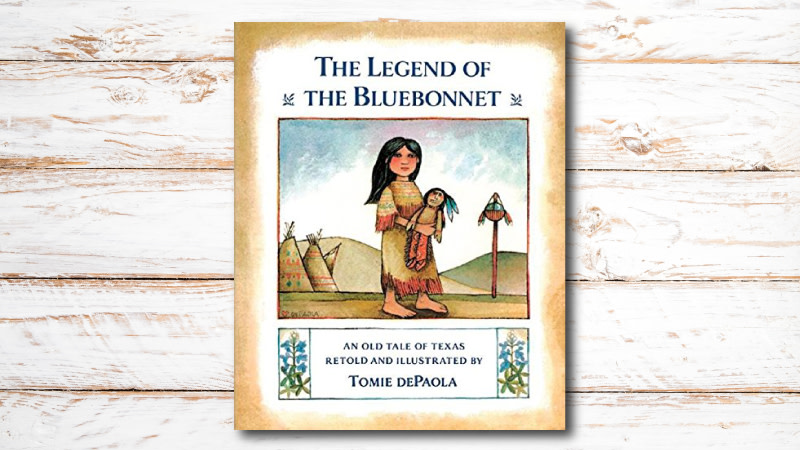 Every Texas kid learns what bluebonnets are from an early age. (Mostly because we drag them to fields for yearly for photos). The Legend of the Bluebonnet shares a different side, telling the Native American folklore of how bluebonnets first came to Texas following years of drought before a little girl's bravery and sacrifice appeased the Great Spirit. The sign of the end of the hard times was fields of bluebonnets.
Best for: Ages 4 to 8
Field trip idea: You don't have to travel to Hill Country to find bluebonnets, Houston has some great spots to visit each spring for your annual photos without leaving the city limits.
---
7. Armadillo Rodeo by Jan Brett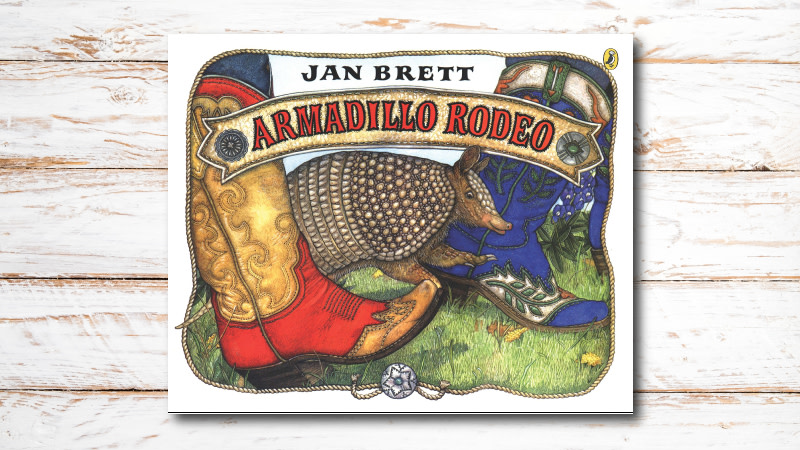 This tall tale stars a confused armadillo mistaking Harmony Jean's new shiny red cowboy boots for a red armadillo. He ends up at the rodeo for one Texas-sized adventure.
Best for: Ages 4 to 8
Field trip idea: We love Rodeo season in Houston and look forward to it each year. We've got your next trip covered with 11 things every parent needs to know before visiting the rodeo.
---
8. #30 Magic Tree House–Hurricane Heroes in Texas by Mary Pope Osborne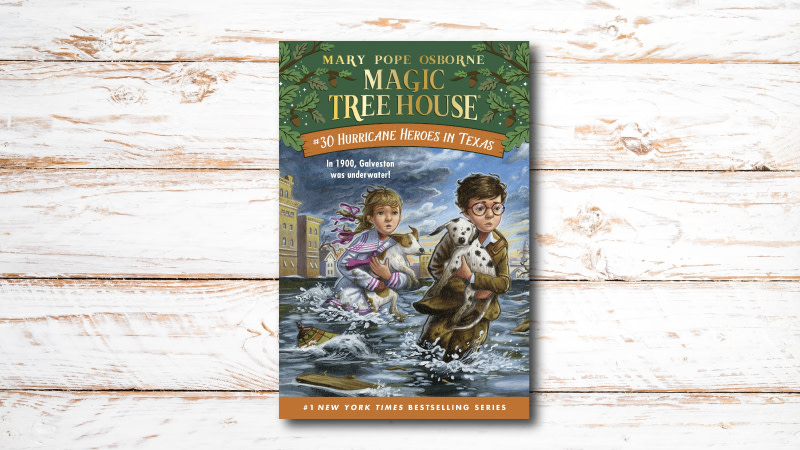 If you have a reader who is starting to get into longer, chapter books, then we bet you are a fan of the Magic Tree House series. Not only are they entertaining following the adventures of Jack and Annie Smith through different famous time periods, but also they are also full of real history. One of the latest releases is all about the 1900 Hurricane and flooding of Galveston.
Best for: Ages 6 to 9
Field trip idea: You never need an excuse for a day trip to Galveston, but this creates a good one. Once you are finished with the book, take a drive to the Texas coast and talk to your kids about the historic events of 1900.
---
9. Love is All Around Texas by Wendy Silvano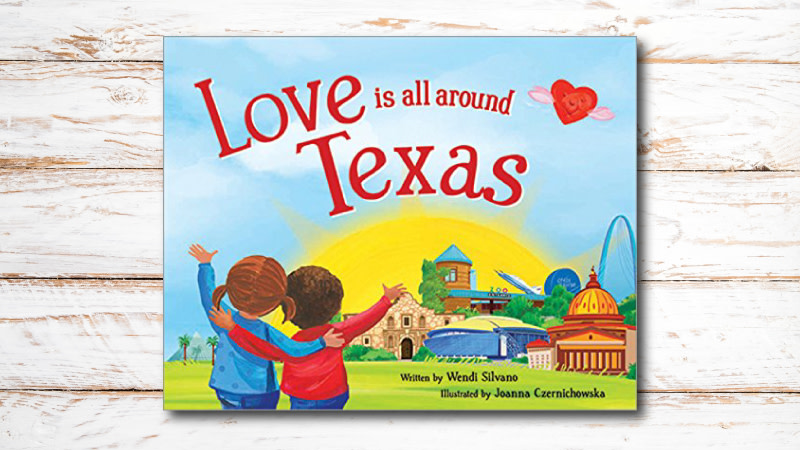 While this book does mention a number of Texas cities, including Houston and Galveston Bay, it is really about looking for ways to share love in your own communities and see the love that is all around you. No matter what state you live in, that's worth reading about.
Best for: Ages 5 to 10t
Field trip idea: The book talks about love being all around us and how to help out your friends and neighbors to share this love. This is a perfect segue into exploring volunteering opportunities to give back to the community around you.
---
10. Texas Night Before Christmas by James Rice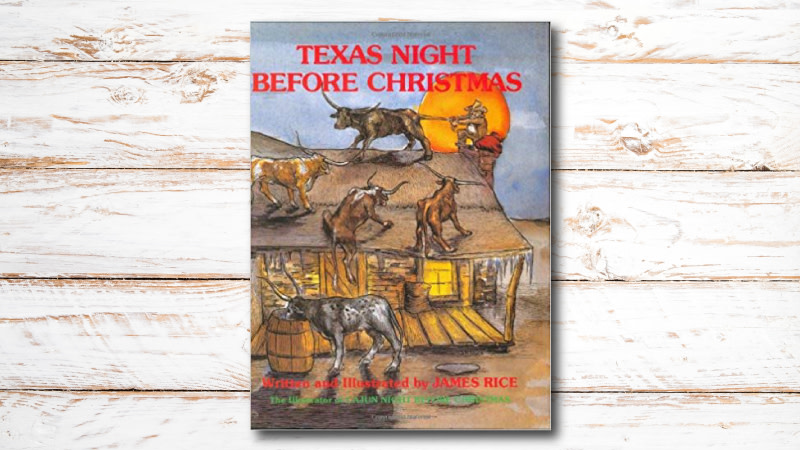 This is your classic 'Twas The Night Before Christmas story, but with some distinctive, Texas twists. Who needs reindeer when you can use longhorns instead?
Best for: Ages 5 to 8
Field trip idea: To get into the holiday spirit, be sure to check out one of Houston's many fantastic lights displays.
Originally posted on Mommy Nearest