The Best Drop-In (and Drop-Off) Activities for Houston Families
As a general policy, I try to limit our after school commitments to only a few extracurriculars per kid. With so many different options in Houston (and three active children), this is sometimes hard to nail down. So we turn to drop-ins. I love being able to show up for a one-off class without the commitment to something every Tuesday for the next six weeks of our lives. It allows us to try something new before we decide to pony up for months worth of classes and registration fees.
Here are a few places in the Houston area that accept drop-ins. Extra bonus is some of these classes do not require the parent to stay, so you can drop them off for a bit and have some solo time as well. Looking for some more places to swing by for laid back fun? Try these art studios and indoor play spaces for both big and little kids, or just hit up the playground.
---
Art Mix Creative Learning Center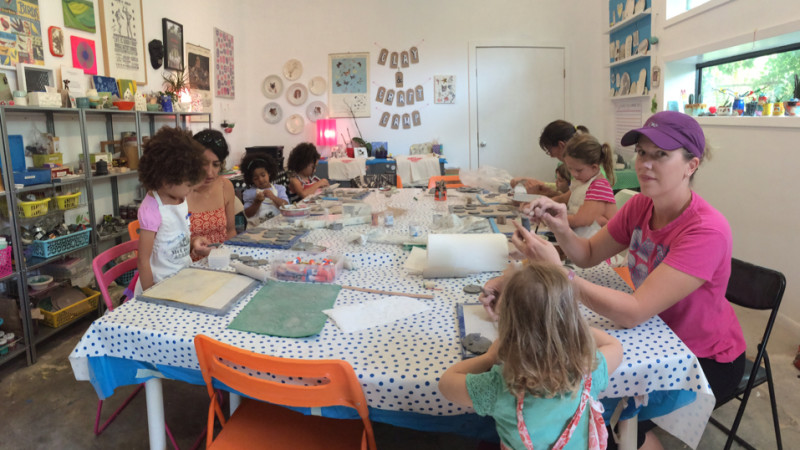 ArtMix
Art Mix Creative Learning Center
Art Mix Creative Learning Center specializes in year-round classes and camps for both kids and adults. While they offer programs for your serious artist, the studio has a fantastic drop-in policy for more casual crafters.
Time: Art Mix offers pop-in classes for up to two hours anytime the studio is open. (They're closed on Sundays and Mondays). They also offer help with school projects and special events like Cookies & Crafts (no reservations required!) or Kid's Night In (reserve a spot and you can have a night out!). Check their calendar for walk-in specifics.
Cost: $20-$35 an hour, depending on the program.
Best for: Ages 3 to 15.
Drop off? Yes, you can drop them off! The programs for kids under age 3 require parents to stay.
---
The Little Gym offers more than just early gymnastics classes. With karate, sports skills, dance and music, they have a pretty well rounded set of offerings. Classes start with parent & me at just four months old and go up to age 12.
Time: Check their schedule for open gym or classes you might want to try with guest passes. They also offer various parents' night out times for a quick date-night.
Cost: Most of their open gym times are for already enrolled students. However, you can buy up to three guest passes for $30 each. If you decide to become a member after that, open gym will be free for you. Nights out are $35 for members and $45 for non-members.
Best for: Ages 4 months to 12 years.
Drop off? Depends on the age of your child and the class you select, but it is available.
---
With 4,000-square-feet and 22-foot ceilings, Urban Movement is literally built for all sorts of movement. They also have bragging rights of being the only Houston location with instructors certified in Parkour, Freerunning, Art Du Deplacement and Natural Movement (MovNat).
Time: Check the schedule for specific classes you want to try out, but generally speaking classes are 1 hour and 15 minutes including the warm up, some new technique training and free time to practice skills.
Cost: Drop-in classes are $20 each, but if you think you will be a frequent visitor, look into their package deals to cut down on class costs.
Best for: Ages 6 to 12
Drop off? Yes; you don't have to stay for classes, but if you do there is a comfy waiting room for parents.
---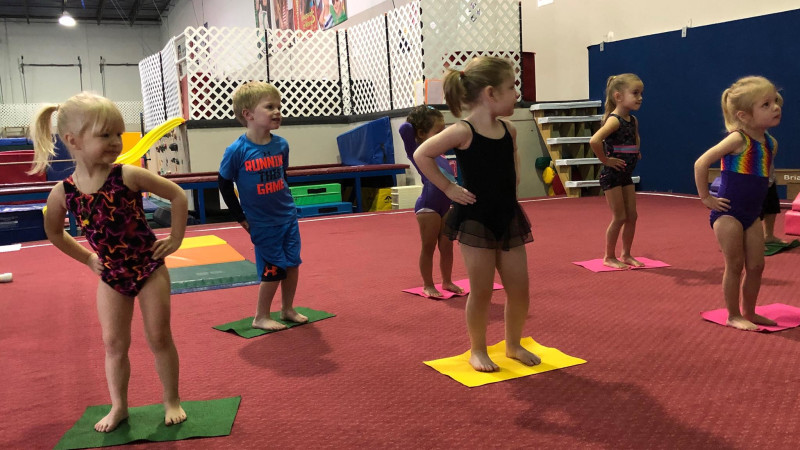 Discovery Gymnastics
More than 2,000 students are enrolled in various classes at Discover Gymnastics. They offer traditional gymnastics classes, rhythmic, tumbling, trampolining and cheerleading. They offer pre-school programs and even have special needs classes. They host two types of drop in classes—Toddler Stay & Play and Discover Kid Nights.
Time: Toddler Stay & Play is every Friday from 3 to 6pm; Discover Kid Nights are on the 2nd Saturday of each month at 7pm.
Cost: Toddler Stay & Play is $15 for the first child and $10 for siblings; Discover Kid Nights are $50 per child.
Best for: Toddler Stay & Play is for kids Ages 6 months to 4 years (Toddler Stay & Play); 3 to 16 (Discover Kid Nights; little ones must be potty trained).
Drop off? Parents need to stay for Toddler Stay & Play, but Discover Kid Nights are drop-off events!
---
Want to see what this Crossfit thing is all about or want to try and get your kid interested in fitness? If so, Crossfit Willowbend has recently started offering a Crossfit Kid program that's worth checking out.
Time: There are currently two groups going. Mondays at 5:30pm are for kids 10 and up, and Thursdays at 4:30pm is for the 9 and under set. Saturdays at 8am is a mixed age class that focuses on conditioning. Classes average 45 minutes.
Cost: $10 per kid.
Best for: There is not an age restriction, but the fitness classes are more geared for pre-k and up.
Drop off? Yes, they can be dropped off for class or you can get a work out in while they sweat! There are adult drop-in classes, too.
---
6300 Westpark Drive
Houston, TX
We love Mad Science and their fun approach to teaching kids all about basic scientific principles. They have after-school classes, workshops and even host birthday parties, but did you know they have a drop off program for a date night?
Time: On Fridays from 6 to 7:30pm, Mad Science hosts a Friday night workshop—Kids' Night Out. Each night has a different theme and they encourage you to sign up ahead of time, but you can call the day of to confirm.
Cost: $25 per kid.
Best for: Kindergarten through 5th grade.
Drop off? Yes!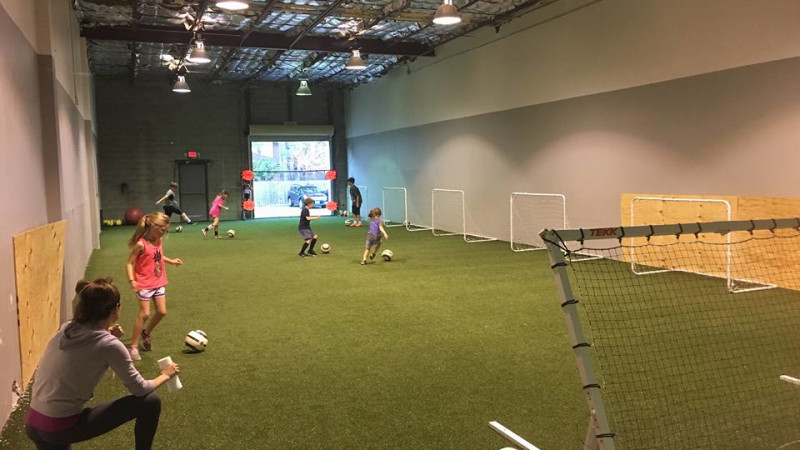 Houston Soccer Center
Have a kid that is crazy for soccer? Then look no further than Houston Center for Soccer. With an indoor facility, they are the perfect place to escape the heat or the rain.
Time: Drop-in trainings are broken up by age group with First Timers (3-5 years old) at 4:30pm, Experienced (6-10 years old) at 5pm and Elite (11 through high school) at 6pm. Mixed age circuit trainings are on Fridays from 4:30 to 5:45pm. They also host 3v3 pick up games a few times a month.
Cost: $30 per kid. There is a two-time limit per person for this service. If you become a monthly member, then overall costs go down and drop-ins can be more frequent.
Best for: Training sessions start at age 3.
Drop off? Yes!
---
5202 Bissonnet St
Bellaire, TX
Let Us Play! is a fantastic solution when you are in need of extended childcare. This is the go to place for a lot of my friends when they have a meeting pop up, can't get an evening sitter, need to run errands solo, or finally get that doctor appointment scheduled for themselves, but can't take the kids with them. All of the employees are background checked, CPR certified and have first-aid training. They also have great toys, dress-up areas, games, story times and more.
Times: Let Us Play! is open on weekdays from 9am to 8pm and on Saturdays from 10am to 10pm.
Cost: There's a yearly membership fee of $40. After that, one child is $9 per hour, two are $15 per hour and subsequent kids are an additional $3 to $5 per hour.
Best for: 18 months to 12 years.
Drop off? Yes!
---
11546 Northwest Fwy
Houston, TX
Ready, Flip, Go offers great gymnastic classes, but they also have tons of drop-in times for younger kids.
Time: Friday Open Gyms are best for toddlers and take place every Friday from 9:30 to 11:30am; on select Fridays they also offer Friday Night Live from 6 to 9pm. Drop & Shop is on Wednesdays from 9am to noon.
Cost: Friday Open Gym is $10 for the first child and $16 for two siblings. Friday Night Life is $25 for the first child, $45 for two, and $60 for three. Drop & Shop is $25 with a $5 sibling discount.
Best for: Friday Open Gyms are for crawlers up to 4 years. Friday Night Live and Drop & Shop are for ages 3 and up, potty-trained please.
Drop off? Friday Night Live and Drop & Shop are drop-off events, but you'll want to stay for the Friday Open Gyms.
---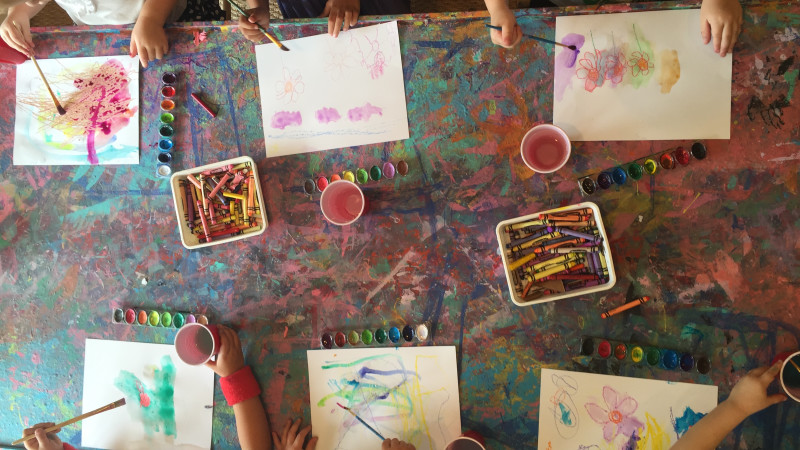 Tree House Arts & Crafts
This quaint studio is a real gem in the West U area, and one I found out about after attending a birthday party. They hold regular classes and camps, but what I love most about them is their flexibility. If you are ever in a bind, they can create a camp just for you. All they need to host a class is five kids. So, if you have been putting off a get together with your friends due to schedules not matching up, consider creating a day class for a few hours. It's a win-win where the kids get to create art and you get to have some uninterrupted adult conversation. They are also good about hosting pop-up camps on school holidays.
Time: Work with them on the schedule; as long as you have five kids, you're set!
Cost: $35 for one hour, $45 for two hours, and $55 for three hours.
Best for: Kids need to be at least three and fully potty trained.
Drop off? You bet!
---
I know, Ikea seems like a really unconventional one, but hear me out. Ikea has an indoor, enclosed play area that you can drop your kid off in for free(!) for an hour. They also have a café right upstairs that is full of lovely Ikea couches. You can't leave the store, but you can meet a friend for a quick lunch or go upstairs and read a book for an hour by yourself. You can, of course, also shop.
Time: Anytime during store hours.
Cost: Free!
Best for: Potty trained kids between 37 and 54 inches tall.
Drop off? Yes, but you need to stay at the store.
---
8500 Bay Area Blvd
Pasadena, TX
This Pasadena nature center hosts two programs for different age groups, and each week has a different theme from Amazing Alligators to Old Fashioned Farm Life. Call to reserve your spot!
Time: EcoTots is every Friday from 9:30 to 11am; EcoKids is Wednesday or Friday from 9:30 to 11:30am.
Cost: EcoTots is $10 for non-members, $8 for members. EcoKids is $12 for non-members, $10 for members.
Best for: EcoTots is for babies ages 18 months to 3 years, and a caregiver. EcoKids is for ages 3 to 6 who are fully potty trained.
Drop-off? You can drop-off for EcoKids, but must stay for EcoTots.
---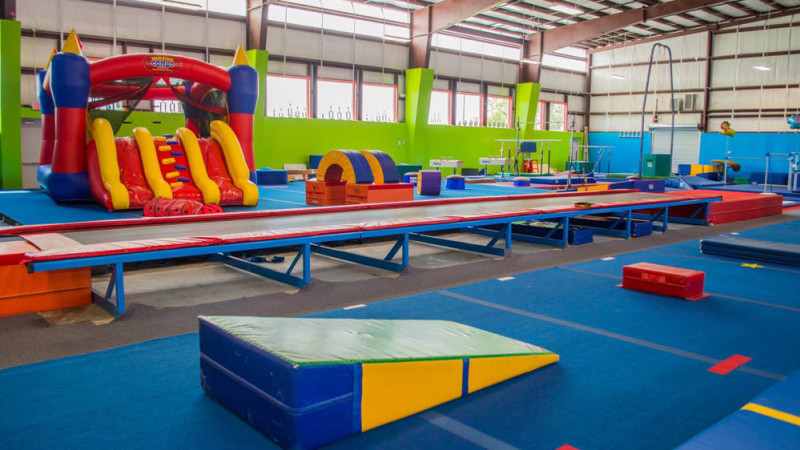 AcroSports Kids Center
2705 Dickinson Ave
League City, TX
If you're looking to wear out your little ones, try the Thursday open gym time at this League City gym. Coaches are on-hand to help kids and encourage parent participation. AcroSports also offers a Parents' Night Out drop-off program on Saturdays.
Time: Every Thursday during the school year from 11am to noon
Cost: $6 for AcroSports students; $10 for kids not enrolled. Sign up online to guarantee your spot!
Best for: Preschool ages.
Drop off? Only for the night out program. You must stay for open gym.
Main image: Fotolia/liderina
Originally published on Mommy Nearest